The Bahrain Center for Human Rights (BCHR) is a non-profit, non-governmental organization, registered with the Bahraini Ministry of Labor and Social Services since July 2002. Despite an order by the authorities in November 2004 to close, the BCHR is still functioning after gaining a wide local and international support for its struggle to promote human rights in Bahrain.
Our vision is a prosperous democratic country free of discrimination and other violations of human rights.
Our Mission
To encourage and support individuals and groups to be proactive in the protection of their own and others' rights; and to struggle to promote democracy and human rights in accordance with international norms. To document and report on human rights violations in Bahrain. To use this documentation for advocacy to influence international policies according to the Universal Declaration of Human Rights.
Our Values
The Bahrain Centre for Human Rights (BCHR) has a responsibility and commitment to defend people whose rights are violated. We aim to inspire hope and raise awareness to get people involved in documenting and reporting on human rights violations, and to stand up for their rights. We believe all people are equal and deserve our attention, regardless of their gender, sect, affiliation, identity or origins. It is important for BCHR to retain trust and credibility from all concerned. We promote the peaceful exercise of human rights and non-violent dissent.
Objectives
- Promoting freedoms and basic rights (Civil, Political and Economic)
- Combating racial, gender and religious discrimination
- Providing support and protection to victims of human rights abuses and the vulnerable
- Engaging in local and international advocacy in support of human rights
- Enhancing the skills of human rights defenders through human rights education or training
Structure and Funding
The 26-founding members include prominent doctors, lawyers, journalists, and NGO leaders, men and women. The vast majority of our operations are carried out in Bahrain, while a small 'office in exile', founded in 2011, is maintained in Copenhagen, Denmark, to coordinate our international advocacy program. The BCHR currently receives a small amount of funding from the Sigrid Rausing Trust - a non-political charity based in the UK, dedicated to defending and promoting human rights - and the Bertha Foundation. Our staff is employed almost entirely on a voluntary basis. The current President is Nabeel Rajab, who had served a two year prison sentence for charges related to freedom of expression; and was released on 24 May 2014. Rajab was sentenced to six months in prison for tweeting, upheld on appeal in 2015, and later freed in July 2015. He was re-arrested on 13 June 2016 for "spreading false news and rumours about the internal situation in a bid to discredit Bahrain". His trial was postponed three times and is now scheduled for 31 October 2016 where he is facing up to 15 years of prison if convicted. Vice-President S. Yousif Al-Muhafdah is currently exiled in Germany. Most of the staff inside Bahrain remain anonymous, including a second Vice-President and the Documentation Team. Much of BCHR's work is carried out on a voluntary basis. To read more about the BCHR's Registration and Board of Directors click here.
The BCHR receives small amounts of funding from the Sigrid Rausing Trust, the Bertha Foundation, Norwegian Human Rights Fund, Hivos, Action Aid, the Rafto Foundation for Human Rights and the National Endowment for Democracy, as well as small grants from partners for advocacy efforts.
Activities
For more than fourteen years, the BCHR has carried out many projects, including advocacy, training, workshops, seminars, media campaigns and reporting to UN mechanisms and international NGOs. The BCHR has also participated in many regional an international conferences and workshops in addition to testifying in national parliaments across Europe, the EU parliament, and the United States Congress.
Awards Through The Years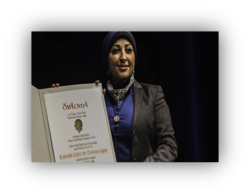 The Rafto Prize, 2013
Presented to the BCHR with the motivation for their "long and courageous fight for fundamental human rights such as freedom of speech and freedom of association in Bahrain." The award was also given with the aim to raise awareness on the broadening violations against human rights that occurs in the gulf region and many western governments ignores.
Read more: www.rafto.no
The Stieg Larsson Prize, 2012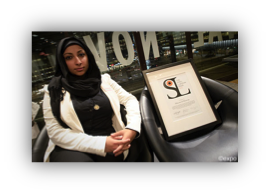 Awarded to the then Acting-President of Bahrain Center for Human Rights, Maryam Al-Khawaja, for her "brave struggle to defend democracy and human rights. With the web and social media as tools and persistent activism and the free world as methods, Maryam Al-Khawaja has illuminated the injustices and inequalities of her home country in Bahrain"
Read more: www.stieglarssonfoundation.se/the-annual-stieg-larsson-prize
Baldwin Medal of Liberty, 2012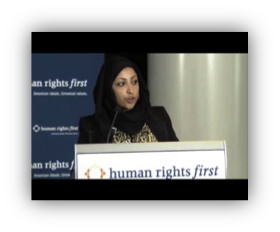 The President and CEO of Human Rights First, Elisa Massimino awarded the BCHR with the prestigious Baldwin Medal of Liberty stating that "There are so many human rights defenders doing amazing work in many parts of the world, but I am delighted that the Medal of Liberty will be presented to the Bahrain Center for Human Rights, which continues to promote human rights under constant threat to the security of its members". The Baldwin Medal of Liberty was established in 1989 and aims to award international human rights advocates.
Read more: www.humanrightsfirst.org/2012/04/26/human-rights-first-awards-prestigious-medal-of-liberty-to-bahrain-center-for-human-rights/
The Martin Ennals Award, Final Nominee, 2012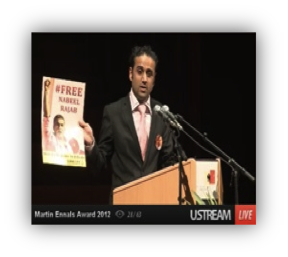 The Bahrain Center for Human Rights was awarded with a prize from the Martin Ennals Foundation after being named as a 'final nominee' for its work reporting on human rights violations in Bahrain. The Martin Ennals Foundation stated that "despite harassment by the government, who warn of legal action against the Center's members if they continue their activities, the BCHR provides information to international NGOs and the diplomatic community in Bahrain and advocates locally and internationally in support of demands for democratic change in the Gulf Kingdom". The decision was made by the Martin Ennals Award Jury which consisted of the following organizations: Amnesty International, Human Rights Watch, Human Rights First, the International Federation for Human Rights, the World Organization Against Torture, Frontline, the International Commission of Jurists, German Diakonie, the International Service for Human Rights and HURIDOCS.
Read more:
http://www.martinennalsaward.org/index.php?option=com_content&view=article&id=183&Itemid=153&lang=en
Advocacy Award, 2012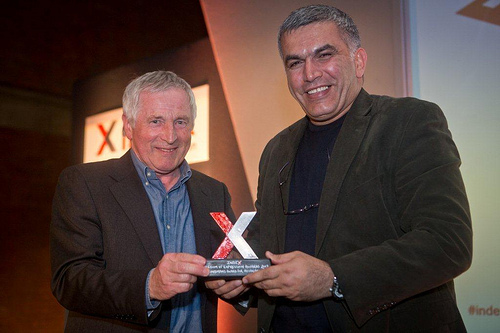 The Index on Censorship Advocacy Award (sponsored by Bindmans) was awarded to the BCHR with the aim to acknowledge campaigners or activists who have worked for change.
Read more: www.bahrainrights.org/en/node/5132
The Silbury Prize, 2011
The British charity sponsors, the Silbury Fund, awarded Mr Nabeel Rajab, President of the BCHR, the Silbury Prize in 2011. This decision was made with the aim to promote Mr. Rajab's work within the human rights field.
Read more: bahrainrights.hopto.org/BCHR/wp-content/uploads/2011/09/scan0001.pdf
Ion Ratiu Democracy Award, 2011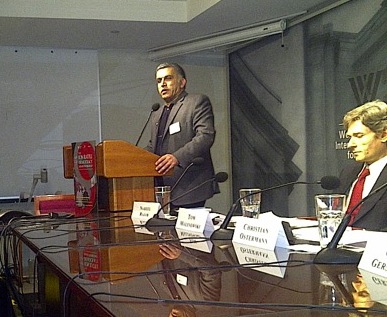 The President of the Bahrain Centre for Human Rights, Nabeel Rajab, was awarded in 2011 the Ion Ratiu Democracy Award by the Washington based Woodrow Wilson International Center for Scholars. Thedirector, president and CEO of the center, Jane Harman stated that: In sucha tumultuous year, Nabeel Rajab's efforts to peacefully advance democratic freedoms for Bahraini citizens, even in the face of considerable personal peril, are truly exemplary. He is an exceptional choice to receive the Ion Ratiu Award and I extend my sincerest congratulations".
Read more:
http://www.wilsoncenter.org/article/bahraini-human-rights-activist-nabeel-rajab-to-receive-2011-ion-ratiu-democracy-award
http://www.bahrainrights.org/en/node/4436
For more information, please see our Frequently Asked Questions page or contact us.