30 Oct, 2007
CARAM / BCHR: State of health of Migrant 2007- Mandatory testing in Bahrain
State of health of Migrant 2007 Mandatory testing in Bahrain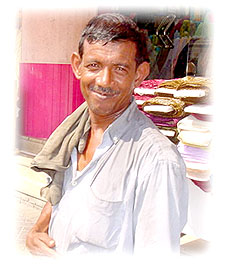 Mandatory testing Research is made by CARAM network and its member organization The Bahrain Center for Human rights BSHR. It is a part of comprehensive regional report that covers countries of origins and destinations . It is an annual report that included Bahrain for the first time.
1- Migrant-Friendly Testing
A- Informed consent B- Pre-test and post-test counselling C- Confirmatory tests D- Confidentiality of test results E- Referral systems for treatment, care and support F- Financial and Geographical Accessibility G- Language H- Gender and Cultural Sensitivity I- Policy J- Health Education K- Accessibility
2- Bahrain country report
A- Pre-Departure testing B- Testing Procedures and Handling of Results C- Accessibility to treatment, care and support for migrants D- Impact of result E- Reintegration
3- Action to be taken
a- Actions for governments in origin and destination countries b- Actions for health testing facilities c- Action by the privet sector d- Actions for embassies e- Actions for NGOs and CBOs f- Actions for international partners
Migrant-Friendly Testing
Mandatory medical testing is now being used to restrict the movement of migrant workers in the name of public health. The very idea of required testing connotes and reinforces the judgment that migrant workers are carriers of disease and are vectors for the spread of infections like HIV. Under this paradigm, current mandatory medical testing practices are conducted without respect for the rights of migrant workers and are punitive by nature, since failing the tests leads to loss of the right to travel to or stay in a destination country and thus denies them the right to employment.
Although CARAM AND BCHR does not, in any way, support mandatory testing of migrant workers, the reality is that there is currently no political will to abolish testing requirements, which widely includes HIV. As such, CARAM AND BCHR proposes a more humane manner of conducting medical tests among migrant workers: a "migrant-friendly" medical testing that assures the protection of the rights of migrant workers and ensures that their health and well-being is safeguarded.
This framework for "migrant-friendly testing" is characterised as being based on the principles of non-discrimination; is responsive to the contexts of migrants; and is conducted in an enabling environment that provides migrants the ability to make choices that support their health and well-being. In addition and ideally, CARAM AND BCHR believes that, in line with UNAIDS guidelines, testing of migrants should be accompanied by full access to antiretroviral therapy for those who are found to be HIV positive.
The principle of non-discrimination stipulates that migrants are treated in the same way as the general public under prevailing laws and policies regarding HIV testing, and are treated as human beings with full exercise of their human rights no matter which country they are in. Under the context of medical testing, this principle can be manifested in the following conditions:
• Informed consent Full informed consent is obtained from the migrant worker being tested. This means that all information about the health test is communicated to migrants in a way that they understand, considering language and literacy before providing formal consent. Information includes: the process of testing, the risks and benefits of health testing, consequences and implications of the results, and the treatment services available. Other elements of informed consent include how the test results will be communicated and the opportunity for the migrant to ask questions.
• Pre-test and post-test counselling In the conduct of HIV testing, proper pre-test and post-test counselling is provided in a way that migrants understand, taking into consideration their language and literacy level. Pre-test counselling includes basic information regarding HIV transmission, prevention, and the specific vulnerability of migrant workers; the process of testing, and the meaning of HIV test results.
Post-test counselling is provided individually to all migrant workers, regardless of their HIV test result, or at least to all HIV positive results. Post-test counselling for migrant workers with HIV positive test results is aimed at encouraging positive, healthy lifestyles, and providing information on available support services and treatment options. For migrant workers with negative HIV test results, counselling is directed at promoting safer lifestyles to prevent HIV infection, and can be given in a group setting if necessary.
• Confirmatory tests Government Health Institutions, in the form of centralised reference laboratories, have a mechanism for ensuring verification of all test results that render migrant workers unfit to work. Confirmation of test results is free of charge.
• Confidentiality of test results Full details of test results are given directly and only to the migrant worker on an individual basis, especially for an "unfit" result. An option of having a translator during disclosure of results is available with the assurance that confidentiality is observed by all involved. In the current reality where third parties are also provided with such results, these parties are not provided details on the condition found, but only the determination of whether the individual is fit, temporarily unfit or unfit.
• Referral systems for treatment, care and support Health testing is only ethically acceptable in a context where treatment, care and support are available in all stages of migration. Proper referral systems need to be in place at all testing centres to provide migrants with access to treatment, care and support. This requires facilitating contact with service providers and follow-up efforts to ensure migrant workers' welfare.
Making medical testing responsive to the contexts of migrant workers means that there is acknowledgement of the unique situations migrants face, and that assistance is provided to counteract their vulnerable social position, which is most pronounced when they travel outside their home countries for work. This means fulfilling the following:
• Financial and Geographical Accessibility The location of testing centres in both origin and destination countries is decentralised to allow easier access for migrant workers whose residence or place of work are in geographically remote areas. This minimises transportation and other related costs that migrant workers would otherwise incur if testing centres are all located in the capital.
Testing fees, like all information pertaining to the medical testing process, are presented in a transparent manner to avoid unscrupulous practices by medical testing personnel. This implies a sound monitoring system and an accessible mechanism for redress by relevant regulatory bodies.
In cases where a migrant worker is found "unfit" to work, especially in the destination countries, repatriation costs are provided by employers or sponsors. Upon return to their home countries, repatriated migrant workers receive support or assistance from the Government to ease their reintegration.
• Language Stakeholders involved in the mandatory medical tests are required to explain the process of medical testing to migrant workers in a way that they can understand, considering language and literacy levels. This language requirement is also observed in the provision of counselling services, delivery or disclosure of results and in referring migrant workers to service providers. Although this is particularly important in destination countries where migrant workers may not speak the language of the nationals, the situation in origin countries may also require sensitivity to the language used by migrant workers in relation to ethnicity and terminology. If specific language capacity is not available among the staff of a testing centre, services of skilled independent translators are utilised.
• Gender and Cultural Sensitivity Medical testing centres observe proper gender matching by employing the services of female doctors to conduct examinations for female migrant workers, and male doctors for male migrant workers. In situations where there is a lack of female doctors, other female health personnel – midwives, nurses or others – are present during the course of the examination of female migrant workers.
There is a need to review the requirement of a physical examination that requires migrant workers to fully undress. If this is deemed necessary for medical purposes, then it is conducted with full explanation of every step of the examination process.
Sensitive examination procedures, including those involving the prostate, breast, pelvic or rectal areas, are fully explained to the migrant workers prior to the onset of the whole medical testing process. Such examinations are conducted with respect to privacy and cultural sensitivity.
Medical testing facilities respond to the needs of male and female migrant workers by having separate and sanitary restrooms or toilets, and separate cubicles for physical examinations and the like.
The ultimate goal of creating an enabling environment for migrants to access migrant-friendly testing is to ensure that migrants are able to make informed decisions in all matters pertaining to their health and well-being. As such, there is a need to formulate principles and strategies across the range of issues relating to medical testing for migrants. The following points need to be taken into account.
• Policy Medical testing for migrant workers is conducted in a manner that respects and protects their right to health, particularly, the right to information, privacy, bodily integrity and access to health care services. This can be realised if appropriate and sound policies are in place and are properly implemented in both sending and receiving countries. Such policies need to reflect the provisions enshrined in international conventions that promote and protect migrants' rights, such as the Migrant Workers Convention. Furthermore, strict and regular monitoring of the implementation of these policies needs to be set up by Governments, with participation from civil society and migrants' communities.
• Health Education Health education is institutionalised and implemented to improve the health-seeking behaviour of people and to enhance their awareness of their rights as individuals, as migrants and as patients. This way, migrants will be able to proactively seek health-related information and services.
• Accessibility Government-accredited medical testing facilities are accessible to migrants, geographically and financially, and without monopoly. Migrant workers are able to choose the most convenient testing facility s/he can access, without prejudice to quality medical testing facilities and procedures.
Medical testing should not be used simply as a screening mechanism to decide who can work and who cannot. Medical testing is foremost a process to prevent the occurrence of illness; and it is a gateway to access healthcare services, specifically treatment and care. More than a screening process, medical testing should be aimed at benefiting the health and well-being of migrant workers because they have a right to be healthy and they have a right to work productively.
BAHRAIN Report
Bahrain is a major destination country for migrant workers. The country is currently experiencing a construction boom and is promoting its tourism industry, both of which are fuelling the trend of migration to Bahrain for work in the construction and service industries. Another significant form of employment for migrant workers is as domestic workers: this is specifically for females.
Bahrain's total population of 707,160 includes 268, 951 expatriates (38%) who account for over 50% of the country's workforce. A major proportion of the migrant worker population comes from India, but there are also significant numbers coming from Bangladesh, Philippines, Indonesia, Pakistan, Nepal, Ethiopia, Eritrea, Somalia, Thailand, Sri Lanka and a number of countries in Eastern Europe. Workers from these countries mainly provide the workforce for 3-D jobs (work that is regarded as dirty, dangerous and demanding), or work in the entertainment sector. Bahrain also receives a smaller number of expatriate workers from the United States, Australia, South Africa and Western Europe, who tend to be employed in well-paid jobs with private companies or in the education sector. This research, however, focuses on migrants employed in the construction sector, as semi-skilled or skilled manual labourers, or as domestic helpers. These are the most vulnerable sectors where migrants find work.
Bahrain, as one of the Gulf Cooperation Council (GCC) member countries, follows the mandatory health testing of migrant workers in line with the rules and regulations of the Gulf Approved Medical Centres Association (GAMCA). Upon arrival, all construction workers and manual labourers are referred to the government's centralised health facility for migrant workers, Al Razi Health Centre, which is a GAMCA centre. According to the centre's own records, a total of 87,000 migrant workers were tested in 2006, meaning an average of 350 workers are tested per weekday.
Mandatory health testing for domestic workers is undertaken in a decentralised fashion; tests can be done at local health centres in the area where their employer lives. These health centres are accredited, licensed and operated by the Bahrain Ministry of Health. While the majority of foreign workers are documented, it is widely accepted that there are quite a few 'floating' migrants working in Bahrain. These are workers without the required documents, which includes being without a positive health test result. According to NGO workers and health professionals, these undocumented workers have evaded or escaped the testing process out of fear of the consequences of being declared unfit.
PRE-DEPARTURE TESTING
Bahrain does not require migrant workers to undergo pre-departure health testing in their country of origin unless they are from certain Sub-Saharan African countries. While some recruitment agencies and sending countries' officials recommend and in some cases require it, in our research findings, there was little evidence of a standardised process of pre-departure testing for migrant workers. Some had undergone testing in their home countries and others had not. For example, most Filipinos interviewed stated they had been tested in the Philippines, all Bangladeshis interviewed stated they had not been tested in Bangladesh, and some Indians interviewed stated they had been tested before leaving India, while others had not.
For a number of respondents, pre-departure testing appeared to give a sense of security or legitimacy, but for other workers the fear of being prevented from temporarily migrating for employment made them avoid health testing in their home country or trying to manipulate the results. "They didn't tell us anything, they gave us eye-test, x-ray and general check up. Because I had done the medical before [I left India] I had no worries." (Male Indian garage worker)
"If you're working in this kind of business then you have to be careful. Because we cannot go out of our country if we don't have all this physical check up already. If you are a legitimate contract worker you have to pass all the tests before you go to Bahrain… But before you go to Bahrain, if you fail there you cannot come here. So you don't have to worry about it… We are physically fit because we are legitimate – if you are not legitimate then that's the worry." (Female Filipina waitress)
"You know, they are supposed to undergo a medical in their own country. In many countries this either does not happen, or workers slip through other channels and avoid it, or are able to manipulate their results [by paying etc]. They probably travel with disease." (Migrants' support NGO worker)
To ensure monitoring of testing policies and procedures, GAMCA mandates that testing centres in sending countries undergo annual inspection by the GCC Executive Board Technical Committee for Gulf Countries, to ensure that they follow standards set by the GCC Health Ministries Executive Committee. Additional inspections are carried out if a complaint is filed about a particular centre, or if a high number of workers found unfit in a receiving country are being passed by a centre in a sending country.
"The Gulf Technical committee carries out annual inspections of health centres in sending countries. The centres are inspected to see if they meet standards set by the GCC Health Ministries executive committee. Additional checks are carried out if there are complaints regarding a particular centre, if a consistent number of unfit workers are given fit certificates from a particular centre. These centres will have penalties if they don't meet the standards." (GAMCA Official)
ON-SITE Testing Procedures and Handling of Results Following government laws, migrant workers are required to undergo mandatory medical testing only once per employment contract while in Bahrain. This is usually done on arrival. However, if they change employer or sponsor, the worker needs to do the test again . Barbers and those working in the food and beverage sector, in hotels or restaurants, need to test every year.
GAMCA testing guidelines prescribe a series of tests in sending countries, but in Bahrain itself, only a selective number of tests are conducted. All migrant workers in Bahrain are given chest x-rays and examined for pulmonary tuberculosis, but individual tests, including for HIV, vary according to the profession of the migrant worker. Female migrant workers are required to take a pregnancy test. As part of meeting GAMCA requirements, testing centres are obliged to have all equipment necessary to undertake the prescribed tests, meet international standards of quality control, and laboratories must have quality control certification by GAMCA.
GAMCA has established a monitoring process for the inspection of new centres and the evaluation of existing ones. Through this, new licenses can be recommended and old licenses can be renewed or revoked. Penalties including warnings, fines and/or temporary license suspension. An internal Ministry of Health committee monitors both the public and private health centres that provide mandatory health testing services to migrant workers. The private centres must be certified and endorsed by the Ministry of Health, via the Al Razi centre.
A Bahrain Ministry of Health official explained: "We test mainly with a clinical examination: blood pressure, vision, screening for any diseases. Some occupations are given blood test to check for HIV, hepatitis B and C and syphilis. All expatriates are given chest x-rays and checked for pulmonary tuberculosis. Process: go from X-ray station to blood pressure and vision station to physician. Sequence: X-ray, nurses' station for blood pressure and vision, physician for general check up."
However, almost none of the workers interviewed were aware of which health conditions or diseases were tested. Most could only state that they underwent a physical check, an X-ray and had a blood sample taken. When asked if they were told what they were tested for, the most common answer is a straight "No," and most reported having no idea at all about the tests.
"No, we didn't talk about the tests." (Male Bangladeshi construction worker) "They take the blood, the urine." (Female Filipina domestic workers)
The research findings indicate that language diversity among health centre staff is low. GAMCA guidelines do not require staff to be able to speak migrants' languages, although both health professionals and migrant workers mentioned this as an area for potential improvement in the mandatory health testing system. According to a doctor from a private testing centre frequently used by migrant workers, language barriers contribute to the lack of information provided to workers by medical personnel at testing centres.
"Because sometimes I feel there is a gap during the conversation, with the language problem, [this is] a very big problem. So maybe they cannot explain what happened and what to do next."
With regards to gender and cultural sensitivity, all respondents indicated satisfaction with the process and treatment by staff. All stated that they were segregated according to gender while being tested, and that doctors were gender matched. All respondents indicated that they felt comfortable and satisfied with this arrangement.
Al Razi Centre, the main public health testing centre for migrant workers, appears to have the necessary medical and technical facilities, but it is not very well lit, there is little sign of ventilation, and conditions do not appear to be as hygienic as might be expected, especially in regard to the toilets. Accordingly, the migrant workers interviewed gave an overall rating of cleanliness at the centre as 'medium.'
Through observation, it was noted that the clinic had a small number of posters displayed on general health issues, such as hygiene, smoking and diabetes. There were also a small number of posters and cartoons in English, Arabic and Hindi script, but none of the materials referred to the mandatory testing procedure. General comments from migrant workers indicated satisfaction with the standard of care and the conditions of the centre overall. Although there seems to be sufficient seating in the waiting room, the main complaint made by migrants was in regards to the crowded conditions.
Physical accessibility to testing centres was not mentioned as a problem by any of the respondents. Al Razi is on a main road in Bahrain's capital city and close to a central bus station. All domestic workers interviewed said that they were taken to a health centre by their sponsor. According to a doctor working in a private health centre, the decentralisation of testing centres also has improved accessibility for workers.
The average testing time does not appear to exceed an hour, although waiting times can be much longer, resulting in a worker losing the day's earnings. Responses to questions on the financial arrangements at testing centres varied. Some workers lost their wages because of time spent being tested, some said they had paid for the test themselves, while others said their employer bore all the costs of the test, including transportation.
"The medical took maybe half an hour - sponsor paid." (Male Pakistani garage worker) "For the X-ray, it was one day... and then it was two days for the other tests. The company cut one day salary because I went back again for two days." (Male Bangladeshi construction worker)
GAMCA guidelines indicate that migrant workers should indicate their consent by signing an English/Arabic form on their medical report. However, this form cannot be understood or filled out by migrant workers who are illiterate. Moreover, many workers stated that no consent or signature was taken from them at the time of testing, and several interviewees indicated that it was their sponsor who had signed the consent form for their test. The findings confirmed that there is an inconsistency between the prescribed practices and the actual experience of migrants undergoing testing in these centres. Although, as one respondent indicated, logically no 'consent' is actually necessary since the tests are mandatory.
"A form must be filled out by the applicant and signed by the sponsor, presented to reception and fees paid." (Ministry of Health official)
"No [consent is take], all tests are mandatory. They [staff] tell us we'll take 'x-rays, blood pressure, urine test, go to the doctor." (Male Indian office workers)
"No… there was nothing like that [consent]." (Male Bangladeshi construction worker)
None of the workers, health professionals or government officials spoke of pre-test or post-test counselling. Each time migrant workers were asked about this, the response was negative. From our overall findings, no counselling or information specific to the workers' situation as migrant workers undergoing mandatory testing is provided. Based on government officials' and health professionals' responses, counselling does not appear to be part of any testing practice or policy. As with the issue of informed consent, no workers seemed to expect any counselling services either, as confirmed by male Bangladeshi and Indian garage workers:
"No, nothing like this, they just gave us the test."
Our findings also clearly indicate that there is very little concept that migrant workers own their personal medical information or have a right to privacy. This extends from the process of pre-employment mandatory testing to policies and practices regarding workers found to be living with HIV. For example, issues of confidentiality and privacy are breached at various stages of the mandatory testing process. This might be during the actual testing proceedings or resulting from the handling and disclosure of results. Test results and related data are jointly owned by the testing centre and the Economic Development Board (EDB), which is initiating a programme to computerise the pre-employment health testing process. All GAMCA centres also share medical information on workers tested at GAMCA centres through a shared database of information. This sharing of medical information is mandated by the state, as confirmed by a National Aids Committee official:
"By law, if any persons are found to have a communicable disease then the Public Health Department (Ministry of Health) must be informed."
On a more personal level, it was observed that workers, particularly female domestic workers, were seen waiting with, or were taken for testing by, a local. This is assumed to be their sponsor or some other authority figure. While the practice of sending workers accompanied by an individual who is presumably more knowledgeable about the procedure can possibly assist with language and can be comforting and useful to the workers, it can also potentially compromise privacy in testing and handling test results. A number of workers interviewed reported that their results were given directly to them in an open fashion, or collected by their sponsors.
"They give [results] to the sponsor." (Female Filipina domestic workers)
"They put the papers on a table (indicates with hands 'spread out'). It was open, not in an envelope. The men had to find their picture and take their result." (Male Indian garage worker)
Accessibility to treatment, care and support for migrants Confirmatory tests are only undertaken if workers test positive for HIV. Information on workers who test positive for HIV is passed from testing centres to a number of additional institutions. Bahrain's policy requires that all HIV positive cases detected by health centres must be reported to the Ministry of Health Public Health Department. This is done by filling out a specially created form for reporting HIV positive cases. The Ministry of Health then informs the National Aids Committee, who arranges for a confirmatory test. If the worker tests positive for HIV a second time, the National Aids Committee then arranges the migrant worker's deportation with the sponsor and the General Directorate of Nationality, Passports and Residence (Immigration).
Test results are available within 7 days of taking the test or, for a higher cost, within one day. There does not appear to be any consultation during the disclosure of results, and most migrant workers stated that they collected the results themselves. This was not the case for domestic workers: all domestic workers interviewed reported that their results were sent to or collected by their sponsor. This is also confirmed by the Doctor in a private testing centre:
"If the result is ok… they will come to the office and take the report. And if it is not ok, they will say 'call your sponsor' or 'give this letter to your sponsor'."
Supposedly, in the case of a treatable illness, workers will be referred to another health centre or hospital. However, among those migrants interviewed, only two people indicated that they were informed about referral for treatment.
There are three categories under which a migrant is declared as unfit. Workers who test positive for a communicable disease, such as HIV, hepatitis B, malaria, leprosy, tuberculosis or an STI are declared unfit. Those who are found to have chronic conditions such as chronic renal failure, chronic hepatic failure, congestive heart failure, uncontrolled hypertension, uncontrolled diabetes mellitus, cancer, psychiatric or neurological disorders and physical disabilities (including colour blindness, deafness) are considered unfit. And pregnancy among female migrant workers is also grounds for being declared unfit.
Migrants found to have active TB are provided with two weeks' treatment before being deported. Other than that, there was no evidence of a referral system for workers that are declared unfit. While migrants found to be HIV positive are reportedly advised to seek treatment in their country of origin, there was no indication of referral for treatment either through GAMCA centres or otherwise, and very basic HIV counselling is reportedly provided prior to their deportation. Moreover, antiretroviral treatment (ART) for HIV-infected persons is only available to Bahrainis. A joint campaign by the Ministry of Health and United Nations Development Programme (UNDP) has been launched to raise awareness on HIV as a means of preventing its spread, but it is unclear whether migrant worker communities are targeted and how such activities will reach them.
Treatment for non-communicable and relatively minor illnesses discovered during the mandatory testing is available to migrant workers, although they may have to bear the costs themselves. It was found that very few of the migrants interviewed had medical insurance. Access to health centres poses a problem for workers living in labour camps due to their location. Also, site foremen or middle managers often deter workers from seeking medical help for work-related injuries to avoid incurring costs to the company. Moreover, there are no NGOs or organisations specifically providing health care, support or information to migrant workers. Although some sending countries' embassies hold regular medical camps, some workers may be reluctant to turn to their embassies out of fear of dealing with the authorities and the consequences of being found unfit.
Impact of results A fit result allows a migrant worker to gain or retain employment in Bahrain, even though this status is dependent upon them maintaining their health. Workers who are declared unfit, on the other hand, face the serious consequence of deportation. Although this is the current policy, not everyone agrees with it, as indicated by this National Aids Committee official:
"Once detected, either through pre-employment [test], check up, or blood transfusion, we have to test again for confirmation. If test results are positive for HIV a second time, the person will be deported. It is my dream that if he is able to work, then he should be able to. He has a right to work if he is able to work."
Unfortunately, one of the strategies to deal with an unfit status or potentially negative results is to become a runaway or illegal worker. These people notoriously end up in jobs with the worst conditions, including salary, working hours and physical conditions. Fear of deportation because of health problems also prevents workers who may have communicable illnesses from seeking treatment, which may be inadvertently leading to the spread of these diseases. The doctor in a private health centre said:
"I mean once he will come to know he is unfit the authority will ask him to call his sponsor, then he feels that there is something wrong…. They just give the papers [and are told] 'ok go.' So those who are living (here) for a long time they know, ok, maybe you are unfit, don't go back to your sponsor - run away."
When asked about the impact of negative test results, respondents described financial ruin, emotional distress, familial suffering and stigmatisation within their community as results of being declared unfit and deported.
"You think so much about your money, you spent the money and then nothing. You're going back. It's for nothing, you don't have money."
And again,
"Some people put the land for [sale] because they want money to go to Bahrain or whatever, and then they go back and they don't have their land. No house, nothing. That is true." (Female Filipina domestic workers)
"Uh, I have seen some people, those who wanted to commit suicide. What else [can I] say? How will he face his family, how will he return the money, what will he do now? And maybe all his family, he's scared [of] his family. We don't know what is going on there. But this man who came here by this amount of money and [is] unfit here, he is, I mean he is a dead person in his country, I can say this, I saw so many people like this." (Doctor, private health centre)
REINTEGRATION Official parties in Bahrain appear to bear no responsibility for the impact of an unfit result on workers once they have been deported. There is no referral to health care or support providers in the workers' home countries through the GAMCA network or otherwise, although there are reports of community groups involved in aiding workers through legal assistance to ensure proper compensation or by providing financial assistance on their return. The only concern of the Bahrain Government seems to be to secure its position, and any attempt by the unfit migrant to return through official channels will be thwarted by the GAMCA shared database. A GAMCA Official explained:
"A number of GAMCA centres are linked electronically to the main office in Riyadh (share a database). Bahrain's Ministry of Health is moving towards an electronic system for processing migrant workers' files as part of a labour market reform programme."
Action to be taken
Actions for governments in origin and destination countries
• All origin and destination countries, especially destination countries, should ratify the UN Migrant Workers Convention.
• Governments of origin countries need to unite in order to affect changes in the policies and practices of labour recruitment that will benefit and protect migrant workers' rights and health.
• Governments of origin countries should fulfil their inherent responsibility to protect their nationals, rather than consider these people as economic units, by negotiating for the rights of their migrant workers with destination countries.
• Destination countries need to discard HIV status as an exclusionary condition, and cease and desist in the practice of forcibly deporting HIV positive migrants to prevent the further stigmatisation and marginalisation of migrant workers living with HIV.
• Bilateral agreements and MoUs between origin and destination countries should specifically address the health rights of migrant workers, including migrant workers' rights with regards to health testing, access to treatment and inclusion under insurance policies. It is urged that bilateral agreements and MoUs specifically define the elements of migrant-friendly health testing in the content of these agreements
• Institute specific laws and policies that are in accordance with the principles of migrant-friendly testing and that explicitly mandate the inclusion of informed consent, confidentiality of testing and test results, pre-test and post-test counselling and a proper referral system as components of health testing for migrants.
• Institute an independent monitoring system that establishes standards and regularly monitors both government and private facilities in their implementation of informed consent, pre-test and post-test counselling, gender and cultural sensitive health staff, confidentiality of test results and a functioning referral system for all migrant workers.
• Decentralise high-quality health testing centres or develop support packages in order to reduce the additional costs that migrant workers pay for transportation and accommodation when seeking health testing for employment abroad, and provide compensation for lost wages for time spent testing in destination countries.
Actions for health testing facilities:
• Strictly enforce confidentiality of test results by not giving out any details on the exact results of the health tests to third parties such as recruitment agencies, employers and others.
• Adhere strictly to the practice of informed consent where a person learns the key facts about the health test, including its risks and benefits, its consequences and implications before deciding whether or not to participate.
• Integrate pre-test and post-test counselling that includes information regarding HIV transmission, prevention of HIV and the meaning of the HIV test results, as well as prevention-counselling by jointly identifying a client's unique circumstances, vulnerabilities and risks when migrant workers have to undergo a HIV test.
• Ensure that pre-test and post-test counselling for migrant workers is provided in a language the migrant worker can understand, and in a cultural and gender-sensitive manner.
• Conduct post-test counselling individually regardless of the test result, or as a standard minimum for HIV positive results, in a way that does not stigmatise the individual.
• Provide independent translation services when needed or requested by migrant workers.
• Be provided with the necessary information (for example, a list of addresses) for referral to treatment, care and support services.
• Ensure that health staff are continuously trained on gender and cultural sensitivity.
• Ensure that both male and female doctors are available and that migrant workers are presented with a choice of either a male or female doctor.
• Make available separate restrooms and separate cubicles for physical examinations.
• Abolish all unnecessary health testing and related practices that are not required standards, such as providing women with Depro-Vera injections or full-naked body-checks.
• Conduct confirmatory tests free of charge, with a new blood sample by an independent hospital.
Actions for the private sector:
• GAMCA's well-established monitoring system on the technical quality aspects of health testing both in origin and destination countries should be broadened by an equally strict monitoring of the principles of informed consent, pre-test and post-test counselling, the confidentiality of test results, and a proper functioning referral system.
• Recruitment agencies need to provide a full list of the costs involved when a migrant worker applies for work abroad. These should be fully transparent and consistent. The costs for health testing need to be specified and standardised, along with stipulations of costs potentially forfeited or borne by the migrant in the case of an "unfit" result.
Actions for embassies:
• Assistance should be provided for migrant workers who get repatriated due to health conditions, including direct referral to health facilities and treatment in the country of origin.
• Embassy staff should be versed in the related migration policies of the destination country and should receive sensitivity training on issues of health, especially regarding STIs, HIV and AIDS. In this way, they will be able to assist their countrymen and women with proper health referral and can assist in dignified repatriation.
Actions for NGOs and CBOs:
• Work on sensitising third parties such as employers and recruitment agencies about migrant-friendly testing, and advocate appropriately for changes in current testing standards.
• Challenge stigma and discrimination (including in the media) against migrant workers and advocate for the protection, respect and fulfilment of their health rights with regards to health testing through policy and legal reform.
• Support associations or informal groups of migrant workers and assist them with integrating HIV awareness and related policies into their work.
• Establish culturally and linguistically appropriate HIV outreach programmes targeting both documented and documented migrant workers that can also assist with referral to related health services.
Actions for international partners:
 Implement the framework for migrant-friendly testing, which needs to be firmly rooted in bilateral, regional and multilateral mechanisms, in terms of both formal and informal cooperation.
 Ensure meaningful participation of migrant workers in international forums on health testing and HIV issues.
 Stimulate both quantitative and qualitative research on health testing and its effects on the well-being of migrant workers.
 Increase and maintain awareness on issues of migration and HIV, and promote the rights of migrants through formal campaigns, multilateral conferences that bring migrants and policy makers together, and by stimulating donors to support related activities.