19 Jul, 2015
Bahrain: Prison Awaits for Internet Criticism of Regime, Ministry or Even Your Elected MP
The Bahrain Center for Human Rights(BCHR) expresses concern over the recent charges against more twitter users exercising their internationally recognised right to free expression, including on the Internet.
On 9 July 2015, reports gathered by BCHR indicated that the electronic crimes directorate has started investigations of some owners of twitter accounts for alleged insults toward elected members of parliament, and one user was arrested. The investigation started following a complaint submitted by a number of MPs regarding criticism of the MPs following their approval of the state budget for 2015 and 2016, with a deficit of 1.504 billion dinars in 2015 and a total of 1.505 billion dinars in 2016, and with cuts to some of the subsidies. On 17 July, parliament sources announced the arrest of three more users and plans for the arrest of another four users following the Eid holiday. It said that there was a cooperation between the parliament and the ministry of interior "to stop the abusive tweets."
On 5 July 2015, the court held another hearing in the case of Jaleela al-Sayed Ameen who was arrested on 10 February 2015 and still detained under the charges of misusing social media, inciting hatred against the regime and insulting the king. The next hearing in her case will be on 28 July 2015.
On 18 June 2015, 18-year-old university student Saeed Al-Singace was arrested during a house raid at 3am on his house in Hamad Town by security men in civilian clothes. His family was told he was arrested "because of Internet." No arrest warrant was provided to his family. Two phones were confiscated. He was charged with "inciting hatred of the regime through phone." He is currently detained pending investigation.
On similar charges, Ali Hasan Al-Maqabi, 29 years old, was arrested on 26 January 2015 through a house raid at around 4:30am by security men in civilian clothes. His computers and other electronic devices were confiscated and he was not allowed visits or contact with his family for about a week after arrest. Currently, he is held at Dry Dock detention center during the ongoing trial with the primary allegation of running an opposition twitter account @media_bahrain, which posts news regarding ongoing protests. His last session was on 5 July 2015.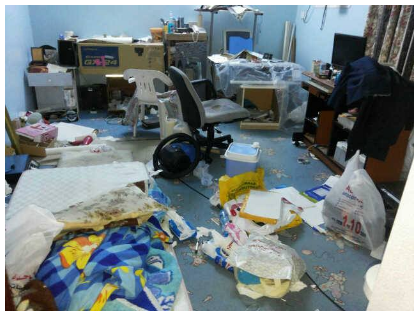 On 26 May 2015, former MP Khalid Abdulaal was sentenced to one year in prison by the First Lower Criminal Court on charges of "insulting the Ministry of Interior", based on a tweet he posted in April 2014, while still an MP at that time, to condemn the use of torture to extract confessions. In his view, the tweet was not aimed to insult the government, but to solely point out a criticism.
Nabeel Rajab, President of the BCHR, served over three months in prison from 2 April 2015 to 13 July 2015 out of a six-month sentence because of a tweet he published in September 2014, in which the military institutions in Bahrain are described as "incubators" of extremist ideologies. He still faces further sentences of up to ten years in prison over two other charges for "disseminating false news in a time of war" and "insulting a statutory body" for tweeting about the Saudi-Arabia led coalition air strikes in Yemen and about the torture of detainees at Jaw Prison. (See the latest report: Inside Jau: Government Brutality in Bahrain's Central Prison)
Bahrain is categorized as "Not Free" in the Freedom On The Net report by Freedom House in 2014. According to BCHR's records, at least 20 persons were arrested since the beginning of 2015 for posting online.
The imprisonment of Internet users expressing their opinions online is a direct violation of Article 19 of the Universal Declaration of Human Rights, according to which "Everyone has the right to freedom of opinion and expression; this right includes freedom to hold opinions without interference and to seek, receive and impart information and ideas through any media and regardless of frontiers."
Based on the above, BCHR calls on governments and international organizations to advocate for the government of Bahrain to:
Release all persons imprisoned solely for expressing their opinions online immediately as they have practiced their fundamental rights to freedom of expression and opinion, which are guaranteed to them under international law; and

Withdraw all actions that would restrict freedom of opinion and expression online.