23 Sep, 2008
A writer and reformist banned from addressing public issues and publishing his speeches in media
The Bahrain Center for Human Rights (BCHR) is gravely concerned about the continued clamp down on freedom of opinion and expression in Bahrain which resulted in preventing Sheikh Salah Al-Jowder from distributing his sermons for Friday prayers to the local newspapers.
The head of the of Sunni Endowment (Waqf) Department of the Ministry of Islamic Affairs, Sheikh Salman bin Isa Al Khalifa, a member of the Royal family, sent an ultimatum to the Qalali Mosque Imam, Sheikh Salah Al-Jowder because of his "political" sermons in Friday prayers, as well as to its dissemination to the public in Bahraini newspapers.
Sheikh Salah Al-Jowder sent a statement to the press briefing the instructions passed to him, and asking to stop publishing his speeches starting last Friday. It is to be mentioned in earlier occurrence, Sheikh Al-Jowder had suspended his speeches in Tariq ibn Ziyad Mosque, without explaining the reasons behind his move. Sheikh Al-Jowder was then transferred to the present Mosque.
It is worth mentioning that Sheikh Salah Al Jowder, in addition of being a writer in Al-Ayam newspaper, is one of the distinguished reformist speakers among Sunni Bahrainis. His speeches have emerged over the past years touching over issues of concern to the public and society. He is known for his consistent call for religious tolerance, religious rapprochement between people with different religious, ideological, ethnic backgrounds as well as of his disapproval to hatred and sectarian sedition. Al-Jowder also has distinct relationship with all other sects and various societal groups. Last week and in with reference to the Bahraini Press Code, Sheikh Al Jowder stated that: «We want a modern press law, not a law which imposes royalties and fines for muzzling mouths and tongues."
Nabeel Rajab- President of BCHR- commented on this case, stating that "Such practice is a blatant violation of freedom of expression and breach of the second paragraph of Article 19 of the ICCPR which states that "Everyone shall have the right to freedom of expression; this right shall include freedom to seek, receive and impart information and ideas of all kinds, regardless of frontiers, either orally, in writing or in print, in the form of art, or through any other media of his choice". "The Authorities should left its clamb on freedom of expression and allow reformists, writers, and activists to freely express their views and communicate with public in any means they deem viable", Mr Rajab added.
RECOMMENDED ACTION:
Send appeals to the Bahraini Authorities asking for:
1 - lifting the ban (legal, administrative or otherwise) on freedom of expression of reformists, writers, activists
2- permit Sheikh Salah Al Jowder to publish his sermons in the local media.
APPEALS TO:
His Highness Sheikh Khalifa bin Salman Al-Khalifa Cabinet Prime Minister Manama, Bahrain
His Excellency Sheikh Khalid Al Khalifa
Minister of Justice and Islamic Affairs
Manama-Bahrain
Fax: +97 3 1 721 1363
21 Sep, 2008
Bahrain in the US International Religious Freedom Report 2008
Bahrain International Religious Freedom Report 2008 Released by the Bureau of Democracy, Human Rights, and Labor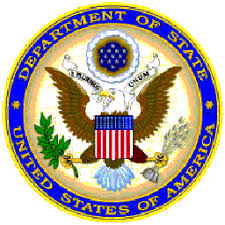 The Constitution states that Islam is the official religion and that Shari'a (Islamic law) is a principal source for legislation. Article 22 of the Constitution provides for freedom of conscience, the inviolability of worship, and the freedom to perform religious rites and hold religious parades and meetings, in accordance with the customs observed in the country. However, the Government placed some limitations on the exercise of this right.
There was no change in the status of respect for religious freedom by the Government during the reporting period; however, the Government continued to exert a level of control over Sunni and Shi'a Muslims. Government discrimination against Shi'a Muslims in certain fields continued. Members of other religious groups who practiced their faith privately did so without interference from the Government.
There were occasional reports of incidents between the Government and elements of the Shi'a majority population, who were often critical of the dominant position of Sunnis in the country. Problems continued to exist, stemming primarily from the Government's perceived unequal treatment of Shi'a in the country.
The U.S. Government discusses religious freedom issues with the Government as part of its overall policy to promote human rights.
Section I. Religious Demography
The country has an area of 231 square miles and a population of 1,050,000, according to a January 2008 government statement. The citizen population is 99 percent Muslim; Jews, Christians, Hindus, and Baha'is constitute the remaining 1 percent. Muslims belong to the Shi'a and Sunni branches of Islam, with Shi'a constituting an estimated 70 percent of the Muslim population.
Foreigners, mostly from South Asia and from other Arab countries, constitute an estimated 49 percent of the population. Approximately half of resident foreigners are non-Muslim, including Christians (primarily Roman Catholic, Protestant, Syrian Orthodox, and Mar Thoma from South India), Hindus, Baha'is, Buddhists, and Sikhs.
Section II. Status of Religious Freedom
Legal/Policy Framework
The Constitution states that Islam is the official religion of the country and also provides for freedom of religion; however, there were limits on this right. Anti-Islamic writings are prohibited. The Government allows religion-based, political nongovernmental organizations to register as political "societies," which operate somewhat like parties with the legal authority to conduct political activities. Parliamentary and municipal elections were held in 2006 and all political societies participated, including the largest Shi'a political society, which had boycotted the previous parliamentary elections in 2002. Of eligible voters, 73 percent participated in the elections.
The Government does not designate religion or sect on national identity documents. Upon the birth of a child, parents applying for a birth certificate are asked to provide the child's religion, but not the child's sect. The government-issued birth certificate does not include this information.
The Government observes the Islamic holidays of Eid al-Adha, Eid al-Fitr, the Birth of the Prophet Muhammad, Ashura, and the Islamic New Year as national holidays.
Every religious group must obtain a license from the Ministry of Justice and Islamic Affairs (MOJIA) to operate. A religious group may also need approval from the Ministry of Social Development, the Ministry of Information, and/or the Ministry of Education for some activities, such as opening a school. Christian congregations that are registered with the Ministry of Social Development operated freely and were allowed to offer their facilities to other Christian congregations that did not have their own places of worship. Four Sikh temples and several Hindu temples are allowed to function freely. While the Jewish community's only synagogue has been closed since 1948, the Jewish cemetery is operational.
Holding a religious meeting without a permit is illegal; however, there were no reports of the Government denying religious groups a permit to gather during the reporting period. There are several unregistered Christian congregations, and the Government pressed two of these congregations to register in response to community complaints about parking.
The High Council for Islamic Affairs reviews and approves all clerical appointments within both the Sunni and Shi'a communities and maintains program oversight on all citizens studying religion abroad.
The Ministry of Interior reported that it had recruited Shi'a into nonmilitary security agencies during the reporting period.
In April 2007 officials in the Ministry of Education announced that the Ministry, in conjunction with the MOJIA, was developing a new religious education curriculum to be taught in all public schools. According to the Undersecretary of Islamic Affairs, the new curriculum was expected to focus on practices in Islam and jurisprudence and would contain content opposing radicalism and extremism. The Undersecretary for Islamic Affairs reportedly stressed to the Ministry of Education that the new curriculum should be inclusive of the convictions of all branches of Islam. Parliament has not yet approved the new curriculum, and it was not implemented by the end of the reporting period.
Islamic studies are a part of the curriculum in government schools and mandatory for all public school students. The Maliki school of Sunni jurisprudence forms the basis for the decades-old curriculum, which does not include the Ja'afari traditions of Shi'a Islam.
The civil and criminal legal systems consist of a complex mix of courts based on diverse legal sources, including Sunni and Shi'a Shari'a (Islamic law), tribal law, and other civil codes and regulations. The number of Shi'a Shari'a judges was slightly higher than the number of their Sunni counterparts. Although the Constitution provides for women's political rights, Shari'a governs personal status.
A person's rights, especially in personal status law, can vary according to Shi'a or Sunni interpretations of Islamic law, as determined by the individual's faith or by the courts. Both Shi'a and Sunni women have the right to petition for a divorce. Religious courts grant the request in most cases but are not obliged to. Women of either branch of Islam may own and inherit property and may represent themselves in all public and legal matters. In the absence of a direct male heir, a Shi'a woman may inherit all property. In contrast, in the absence of a direct male heir, a Sunni woman inherits only a portion as governed by Sunni interpretations of Shari'a; the balance is divided among brothers, uncles, and male cousins of the deceased. A Muslim woman may legally marry only a Muslim man. Non-Muslim men often convert in connection with a planned marriage to a Muslim woman.
In divorce cases the courts routinely grant Shi'a and Sunni women custody of children until an age at which custody reverts to the father based on Ja'afari and Maliki Islamic law, respectively. In all circumstances except mental incapacitation, the father, regardless of custody decisions, retains the right to make certain legal decisions for his children, such as guardianship of any property belonging to the child, until the child reaches legal age. A noncitizen woman automatically loses custody of her children if she divorces their citizen father.
There are no restrictions on the number of citizens permitted to make pilgrimages to Shi'a shrines and holy sites in Iran, Iraq, and Syria. The Government monitors travel to Iran and scrutinizes carefully those who choose to pursue religious study there.
The law does not prohibit conversion from one religion to another.
Restrictions on Religious Freedom
Government policy and practice contribute to the generally free practice of religion; however, the Government placed limits on this right and continued to monitor and exert limited control over Sunni and Shi'a Muslims. Members of other religious groups who practiced their faith privately do so without interference from the Government and were permitted to maintain their own places of worship and display the symbols of their religion, including crosses and statues of deities and saints.
The Government funded, monitored, and closely controlled all official religious institutions, including Shi'a and Sunni mosques, Shi'a ma'tams (religious community centers), Shi'a and Sunni waqfs (religious endowments), and the religious courts, which represented both the Ja'afari (Shi'a) and Maliki (Sunni) schools of Islamic jurisprudence. The Government rarely interfered with what it considered legitimate religious observances. The Government permitted public religious events, most notably the large annual commemorative marches by Shi'a Muslims during the Islamic months of Ramadan and Muharram, but police closely monitored such events during the reporting period.
Shi'a were underrepresented in the Ministry of Education in both the leadership and in the ranks of head teachers who teach Islamic studies and supervise and mentor other teachers. At the secondary school level, out of more than a dozen Islamic studies head teachers, only two were Shi'a. Although there were many Islamic studies teachers who were Shi'a, school authorities discouraged them from introducing content about Shi'a traditions and practices and instructed them to follow the curriculum.
Curriculum specialists in the Islamic Studies Department at the Ministry of Education's Curriculum Directorate were all Sunni. The Curriculum Directorate formed a separate committee of Shi'a teachers and clerics, along with members of the Curriculum Directorate, to develop the Islamic studies curriculum for the Ja'afari Institute.
In newer developments such as Hamad Town and Isa Town, which often have mixed Sunni and Shi'a populations, there tended to be a disproportionate number of Sunni mosques. In Hamad Town, where the population was estimated to be more than 50 percent Shi'a, there were 21 Sunni mosques and 5 Sunni grand mosques, but only 5 Shi'a mosques and no Shi'a grand mosques. The Ministry of Justice and Islamic Affairs approved an application for the Shi'a community to establish a ma'tam in Hamad Town; however, the land allocated was far from the rest of the community. As an alternative, Shi'a have converted parts of their homes into ma'tams. The Government provided land and funds to establish the Sunni Hamad Town Charity Fund, but no land was similarly granted to the Shi'a community, which has rented an existing building for the offices of the Shi'a Charity Fund.
Members of the Baha'i community reported that although they have not sought official recognition from the Government in many years, the Government did not interfere in their worship or gatherings. The community organized a cultural conference in October 2007 to teach about their faith. Under the law, the Government did not recognize Baha'i wedding ceremonies but recognized civil marriages abroad. The Government authorized the publication and public discussion of a book by a Bahraini on the Baha'i in the country.
Local bookstores displayed and sold Bibles and other Christian publications in addition to Islamic and other religious literature. Churches also sold Christian materials, including books, music, and messages from Christian leaders, openly and without restriction. Religious tracts of all branches of Islam, cassettes of sermons delivered by Muslim preachers from other countries, and publications of other religious groups were readily available. In November 2007 the Ministry of Information implemented a new policy authorizing publication of several previously banned books that covered sensitive topics. The Ministry of Information removed blocks from many Internet sites considered antigovernment or anti-Islamic, although some sites remained difficult to access.
The Ministry of Information continued to ignore requests by the government-run TV station to broadcast Friday sermons live from Shi'a mosques, as it does from Sunni mosques.
Although there were exceptions, the Sunni Muslim minority enjoyed a favored status. Sunnis often received preference for employment in sensitive government positions, in the managerial ranks of the civil service, and in the military. Shi'a citizens did not hold significant posts in the defense and internal security forces, although they were found in the enlisted ranks. In recent years the Ministry of Interior has made efforts to reform hiring practices and has increased the hiring of Shi'a citizens. In 2004 the Ministry of the Interior established a community policing program to place Shi'a men and women officers on the streets in Shi'a neighborhoods; at the end of the reporting period there were 436 officers in this program.
There were no reports of religious prisoners or detainees in the country.
Forced Religious Conversion
There were no reports of forced religious conversion, including of minor U.S. citizens, who had been abducted or illegally removed from the United States, or of the refusal to allow such citizens to be returned to the United States.
Improvements and Positive Developments in Respect for Religious Freedom
In April 2008 the King selected the only Jewish member of the upper parliamentary house, the Shura Council, as the new ambassador to the United States. That member, along with one Christian member, had been among those appointed to the upper house by the King in December 2006. Members chose the Christian member to be the second deputy speaker for the Shura Council. She is also one of the country's four representatives to the Arab Parliament. One Christian municipal council candidate stood for election, but he was defeated.
In April 2007 the Bahrain Businesswomen Society initiated a public awareness campaign on family law by sponsoring a panel discussion, the first public event on the topic in several months. The issue was not raised in any significant way during the November/December 2006 elections, despite an awareness campaign by the Supreme Council for Women in the fall of 2005 and seminars by civil society groups, which highlighted the need for a family law. This was followed by public debate and rallies both in favor of and against such a law.
During the reporting period, the Government allowed members of the Awali Community Church to visit Christian prison inmates monthly to provide clothing and Christian literature. Members of other churches also made periodic visits to Christian inmates.
Section III. Societal Abuses and Discrimination
Regional Sunni-Shi'a tensions had an impact on intra-Muslim relations. In general the Sunni Muslim minority enjoyed a favored status. The private sector tended to hire Shi'a in lower paid, less skilled jobs. Educational, social, and municipal services in most Shi'a neighborhoods were inferior to those found in Sunni communities.
Converts to Islam from other religious groups were not uncommon, especially in cases of marriage between Muslim men and non-Muslim women. These converts were normally welcomed into the Muslim community. On the other hand, society traditionally does not tolerate converts from Islam to other religious groups. There were reports that families and communities often shunned these individuals and sometimes subjected converts to physical abuse. Some of these converts believed it necessary to leave the country permanently. Some members of the Christian community reported receiving anonymous threats.
There were occasional reports of incidents between the Government and elements of the Shi'a majority population, who were often critical of the dominant position of Sunnis in the country. Problems continued to exist, stemming primarily from the Government's perceived unequal treatment of Shi'a in the country.
The Islamic Enlightenment Society, a Shi'a group, held its annual conference in March 2008 with the announced aim of diffusing tension between Muslim sects. The society invited national Sunni and Shi'a scholars to participate. The keynote speaker was Bahraini independent Salafi (Sunni) religious scholar Sheikh Salah Al-Jowder. Throughout the year the society invited Sunni and Shi'a scholars from outside the country to participate in seminars and to speak about increased Islamic unity and awareness. Some Sunni scholars accepted these invitations.
Section IV. U.S. Government Policy
The U.S. Government discusses religious freedom issues with the Government as part of its overall policy to promote human rights. The U.S. Special Envoy to the Organization of the Islamic Conference, Sada Cumber, visited Bahrain on April 27, 2008, in part to further this discussion.
U.S. government officials continued to meet regularly with representatives of human rights nongovernmental organizations to discuss matters of religious freedom among other human rights-related topics. Regular meetings with human rights activists reaffirmed the U.S. Government's commitment to religious freedom and other human rights-related matters.
With U.S. government funding, Arab Civitas continued to help the Ministry of Education develop a civic education program for public schools that includes lessons on human rights and tolerance. In January 2008, 56 local teachers participated in a 2-day training session on how to integrate Arab Civitas into their lesson plans.
To foster better relations between Muslims and non-Muslims, the United States again sponsored the Ramadan visit of a prominent American imam; in 2007 it was the Chairman of the Cordoba Initiative, Imam Feisal Abdul Rauf. He met with clerics, government officials, and members of the public. He also delivered lectures and gave interviews to the local media promoting tolerance and moderation.
Released on September 19, 2008
17 Sep, 2008
URGENT ACTION NEEDED: Human Rights Activist Fired after Exposing Corruption
Human Rights Activist Fired after Exposing Corruption Threats of Arrest by Police after 24 hour sit in www.bahrainrights.org BCHR Ref: 08091600
The Bahrain Centre for Human Rights (BCHR) is highly concerned upon receiving news that the prominent human right activist and unionist Mr. Abbas Al Omran, member of the Bahrain Centre for Human rights and former member of the BAPCO www.bapco.net Workers Union, was fired today from his job. The Centre fears that this step taken by BAPCO (Bahrain Petroleum Company) comes as retaliation to Mr. Abbas's activities and is related to Mr. Abbas's exposure of members of the workers union and his allegation that they were receiving bribes from the company. In 2006 Mr. Abbas sent a letter to the company with information about these alleged bribes demanding answers, and he has been harassed ever since. In a recent letter about the harassments he has been exposed to, Mr. Abbas wrote "My isolation in this situation makes me exposed to revenge and spiteful actions especially considering my trade union activities and my insistence on exercising my rights."
Since the news of his dismissal, Mr. Abbas has been holding a sit in outside the company as a protest to the unjust decision. The police observing the sit-in have already threatened to arrest Mr. Abbas, they have denied him the right to display his banners, and will not allow more than three family members or supporters to join him.
"Targeting human rights activists and unionists and cutting off their income because of their activities, and then fabricating reasons for those unjust actions, is not only uncivilized but also immoral and does not beseem a big and known company which should respect the rights of their employees. This will have a very negative influence on the company's reputation." Nabeel Rajab, president of the BCHR
The BCHR requests your urgent intervention in insuring the safety of Mr. Omran and calls for the following:
1. That Mr. Omran be reinstated immediately. 2. That his allegations of corruption are investigated by an objective third party 3. That human rights activist and unionists are protected 4. That the police cease to harass activists and avoid intervening on behalf of the company. 5. That the General Federation of Bahrain Trade Unions speaks out and be actively involved in defending the rights of unionists.
For further information and details on this case kindly contact
1. Nabeel Rajab, president of BCHR on (00973) 39633399 2. Abbas Al-Omran, (00973) 39875458
14 Sep, 2008
Karzakan incidents: Fears of Politically Motivated Ruling Glooms the Prosecution
Bahrain: First historical occurrence: Detainees of Two Karzakan incidents prosecuted together Ignored by Court: Repeated inhumane and ill-treatment asserted by detainees Fears of Politically Motivated Ruling Glooms the Prosecution www.bahrainrights.org
10 December 2008
Amalgamation and prosecution of two different cases:
At about 10am of Monday 8th September 2008, 28 young men were handcuffed and escorted, by civilian dressed security men, to their place in the High Criminal Court. Without any legal justification and to the bewilderment of the detainees, the lawyers, the families and the observers, all the detainees of the two "Karzakan incidents", grouped in 15 and 19, were joined together in this court seated by judge, Shaikh Mohamed bin Ali Al-Khalifa-member of the Royal Family, irrespective of the differences in the circumstances, timing and charges of the two cases. The first case, dubbed as "Atteyatalla Farm", is composed of 15 young Bahrainis, out of whom, two have still not been detained yet and are prosecuted in absentia, are accused of ssetting fire into Shaikh Atteyatalla's farm in Karzakan village on 6th March 2008, and as the Public Prosecution (PP) case 300/2008/1, are charged with criminal arson, illegal assembly and riot.
In the second case, the 19 young men are accused of setting fire into a state-militia patrol, near Karzakan village on 9th April 2008, allegedly causing the death of one of its members. As per the PP case number 425/2008/1, they are charged with: intentional killing of a state-militia member, criminal arson, illegal assembly and riot. It is to be mentioned that four detainees of this case are charged with the same accusations in both cases.
High security alert in the court:
On that day, the Ministry building was surrounded with heavily armed Special Forces, while the leading passages, the entrance and the hall of the Higher Criminal Court were filled with security personnel characterized by their grey suits and ear microphones. Visitors to the court, including families of detainees, were inspected by security members and their identities were scrutinized.
Royal Pardon and humiliation conditions:
The lawyers enquired about the royal pardon issued on July 31st, which should include at least the "Atteyatalla Farm" detainees whose release was bound by the relinquish of Shaikh Atteyatalla's claim for the damages to his farm and properties, which he did, as presented by the local media. Furthermore, the release of those detainees was not coupled with any written consent of repent from their side, and hence lawyers were wondering about the reasons of holding the release of the detainees on the fulfilment of the condition of signing the consent. The detainees refused to sign the consent as they understood from it to be some form of admission of guilt and could be used to incriminate them in the future. Hence, the prison Authorities refused to release them according to the said royal pardon.
Conditions of Detainees:
The detainees expressed their anguish of the ill-treatment, deprivation of their rights in a letter handed in to the judges, expressing their resentment of the inhuman conditions they have been forced to endure. This would include: 1) Continued ill-treatment: deprivation from clean food, distilled water, and lighting during visits to toilets and bathrooms. 2) Deprivation from the right to physical exercise and sport 3) Prevention from telephonic contacts with families. 4) Reducing the number of visits by delaying its execution causing it to expire, hence preventing the families from seeing the detainees. Even in case where visits were possible, constraints were induced on the visitors, forcing the presence of three members of the Special Forces in the visitors' room, depriving them from any form of privacy. 5) Hospitalization: Detainees requiring medical treatment are not taken to the health center on time, and furthermore, the scheduled appointments for medical treatments are either delayed or were made to pass without taken the sick detainee to the hospital. 6) Meals are not healthy and some detainees suffer from stomach aches. Access to food from canteen is not granted. Furthermore, the detainees informed their lawyers and stood before the Judge to express resentment of the attack on their beliefs, sectarian antagonising and ridiculing their religious rituals by the jail officer Ali Yousef Qamber, MOI employee number 575.
Noncompliance with Defence Commission requests:
The defence commission stated that the requests made to the Court before its recession on July 13th, were not entertained. They reiterated their requests again which are: 1) Receipt of original copies of the photographs in the case files, 2) Deliverance of the videos showing the acts the detainees were coerced to act in the aftermath their detention and during interrogation in the CIB, 3) Appointing an independent committee to examine the blazed patrol car mentioned in the case. 4) Bringing passports and the CPR (Id's) of the deceased and his companions in the patrol car, 5) Release of the detainees on bail 6) Produce permanent permission to the defence commission to visit their defendants any time and without the presence of any members of the security authorities, 7) Provision of health care to all detainees and stop exposing them to all form of attack and beatings.
Non-receipt of medical report and adjournment of session:
It is over three months since the compliance of the court judge to have a medical committee to examine the detainees against their allegations of torture which they strongly and repeatedly exhibited to the Jury on 1st and 2nd June 2008. The lawyers indicated that they have not received a copy of the medical report, and need time to go over it to prepare their deliberation. The Judge decided then to adjourn the court session to October 6th.
Conclusive remarks:
The Bahrain Center for Human Rights (BCHR) and Movement of Liberties and Democracy (HAQ) express their concerns for the manner in which these two cases are being handled by the judiciary in Bahrain, which has been known of its sensitivity to outside influence. More ever, the two organizations, BCHR and HAQ, see that:
1- There has been an unabated ill-treatment of the detainees of the Karzakan incidents, since their early house arrests since last April, during the interrogation in the notorious Criminal Investigation Bureau (CIB), confession extraction in the Public Prosecution (PP) and during detainment in Dry Dock prison. 2- Every member of the two groups detailed they way he was physically and psychologically tortured in the CIB and the PP to coerce his to confess of the charges set by the PP. 3- Irrespective of the repeated expression of anguish and complaints to the Judge, he suffices by stating that the court will investigate the allegations. This attitude by the Higher Criminal Court Jude, Shaikh Mohammed Al-Khalifa ,was similar to that for the prisoners of the December events who expressed that they were exposed to torture to extract confessions. 4- The Court has not taken any serious restraint measure against the repeated assertions by the 28 detainees, in the two groups, against official members of the CIB, the PP as well as those in the Dry Dock prison. 5- The Court was reluctant to take swift measures towards the assertions of tortures, by having an independent medical committee to carry its check soon before symptoms of torture disappear. Although a medical committee was lately formed, it is feared that the outcome its report would be influenced by the long period elapsed since the detainees were exposed to torture. Most torture symptoms would normally vanish after a period of 6-8 weeks 6- The amalgamation of the two cases and prosecuting the two groups together, not only reflect the court lack of professionalism and impartiality, it also widens the doubts concerning the political drive behind their arrests, prosecution and charges. 7- It is feared that the court will act unbiased, in similar manner to that against the activists and human rights defenders charged in December incidents. It ignored the lawyers defence proving that the PP violated all legal means to extracts confessions from detainees, overlooked the medical report which asserted indications of torture, and paid no attention to witnesses of negations. The decision of the court apparently will be based on coerced confessions obtained during the interrogation in the torture center in the CIB, proving once again the political motives behind the detention and prosecution of the detainees who, most of them, are known activists on the village of Karzakan and the national levels.
Bahrain Centre for Human Rights- BCHR Movement of Liberties and Democracy- HAQ Bahrain Youth Society for Human Rights
11 Sep, 2008
Urgent Action Needed: Five Activists Appealing Hopelessly on 14th September
Urgent Action Needed
Imprisoned Since December 2007: Five Activists Appealing Hopelessly on 14th September Against 5-7 Year - Imprisonment Sentences Reportedly Based on Confessions Obtained Under Torture
10th September 2008
The BCHR appeals for the release of the following activists, who were sentenced on July 13th, 2008 for five to seven years imprisonment (BCHR REF: 08071301) and who will be brought before court of appeal on September 14th, 2008: 1. Mr. Hassan Abdelnabi Hassan, 23 years, Sitra Island, sentenced for 7 years and a fine of 9980BD ($26,600) 2. Mr. Maytham Bader Jassim Al-Sheikh, 31 years, Jidhafs, sentenced for 5 years 3. Mr. Naji Ali Fateel, 31 years, Bani Jamra, sentenced for 5 years 4. Mr. Mohammed Abdullah Al Sengais, 40 years, Sanabis, sentenced for 5 years 5. Mr. Isa Abdulla Isa Alsarh, 25 years, Bani Jamra, sentenced for 5 years.
Hassan Abdelnabi Hassan is a founding member of the Unemployed Committee which was established in February 2005. Both Hassan and Maytham Bader Jassim Al-Sheikh have been elected members of the steering body. Since establishment, the Unemployed Committee organized series of demonstrations and protests during which many of its members including Mr. Hassan and Mr. Al-Sheikh were beaten by members of the Special security including the documented incidents during June and July 2006.
Mr. Hassan and many of his colleagues were arrested during 2006/2007 for allegedly participating in unauthorized sit-ins upon which they received imprisonment sentences. Mr. Hassan was arrested in December 2005, sentenced for one year imprisonment, and released after nine months following a royal pardon. Mr. Al-Sheikh was arrested a few days after the violent protests that took place on December 17th, 2007 when an activist, Ali Jassim, lost his life due to the actions of the Special Security Forces. While Mr. Hassan was arrested in January 2008, a few minutes after leaving the Democratic Action Society's headquarter where he helped organize a seminar in relation to the detention of his colleagues and other activists. (For more information on Unemployed Committee, Mr. Hassan or Mr. Al-Sheikh you may contact: Nader Al-Salatneh, Email: aha_662@hotmail.com, www.ateleen.com)
Naji Ali fateel is an active member of the Bahrain Youth Society for Human Rights (BYSHR), a society that is denied registration by the authorities. Mr. Fateel has been involved in organizing training sessions and in documenting cases of arbitrary detention. (For more information on Mr. Fateel you may contact: BYSHR' president: Mohamed Al-Maskati, email: mohdmaskati@byshr.org, www.byshr.org.)
Mohammed Abdullah Al Sengais is a well know activist and had been imprisoned many times during the nineties due to his involvement in popular petitions and protests during that period. Mohammed is a founding member and the head of the Committee to Combat High Prices (CCHP). The CCHP was a member of a coalition, including BCHR, CCHP and BYSHR which organized a month of rallies around the country in May 2006 calling for economic and social rights. During 2007 the CCHP and the Unemployed Committee organized many protests against high prices and low income. (For more information on CCHP you may contact: Abdulhadi Al-Saffar: abdulhadi000@hotmail.com. Regarding Mr. Al Sengais, You may contact his brother Abduljalil Al-singais: asingace@gmail.com.)
Isa Abdulla Isa Alsarh is a member of Amal Islamic Society (AIS) which is a registered opposition political society. He was an active member of the information committee, a cameraman and administrator of its website. He normally covers protests and demonstrations. He was arrested a few days after the violent protests that took place on December 17th, 2007. His house was searched and all information and equipment were confiscated. (For more information on AIS or Mr. Alsarh, you may contact: Hisham Al-Sabbagh, Email: freefeels11@hotmail.com. www.amal-islami.net.)
Case Summary: Based on reports by International Organizations:
Front Line –Dublin, February 2nd, 2008
The aforementioned human rights defenders were among a group of human rights defenders arrested by the Special Security Forces (SFF) between 21 and 28 December 2007, following demonstrations in Manama on 17 December 2007. (..) Front Line believes that Abdullah Mohsen Abdulah Saleh, Naji Ali Fateel, Mohammed Abdullah Al Sengais, Maytham Bader Jassim Al-Sheikh, Ahmad Jaffar Mohammed Ali, Hassan Abdelnabi Hassan and Ebrahim Mohamed Amin-Al-Arab have been detained and subjected to cruel, inhuman and degrading forms of ill-treatment and torture as a result of their legitimate and peaceful activities in defence of human rights.
Human Rights Watch - New York, July 16th, 2008
"By convicting these people partly on their confessions without having credibly answered claims of coercion and abuse, Bahrain's courts are failing to address the possibility of torture," said Sarah Leah Whitson, Middle East and North Africa director at Human Rights Watch. "They should suspend the verdicts and thoroughly investigate the claims of abuse in detention." Relatives of the detainees, as well as several men who were held in connection with the clashes and subsequently released, told Human Rights Watch in January and February that interrogators had tortured some of the detainees and sexually assaulted at least one. Several detainees claim they were abused in detention as interrogators sought to obtain confessions. A court-ordered medical inquiry in April concluded that the men may have had injuries consistent with abuse they described, but that delayed examinations made verifying claims of torture impossible.
The Observatory for the Protection of Human Rights Defenders – Paris, April 23rd, 2008
On April 16, 2008, the Observatory for the protection of human rights defenders, a joint programme of the World Organisation Against Torture (OMCT) and the International Federation for Human Rights (FIDH), sent an international mission of judicial observation in the framework of the trial of seven human rights defenders, which was held before the High Criminal Court of Bahrain.
Indeed, the Observatory recalls that Messrs. Maytham Bader Jassim Am-Sheikh, Hassan Abdulnabi, Hassan Abdelnabi Hassan, Abdullah Mohsen Abdulah Saleh, and Ahmad Jaffar Mohammed Ali, members of the Unemployment Committee, Mr. Naji Al Fateel, member of the Bahrain Youth Society for Human Rights (BYSHR), Mr. Mohammed Abdullah Al Sengais, Head of the Committee to Combat High Prices, and Mr. Ebrahim Mohamed Amin Al-Arab, founding member of the Martyrs and Victims Committee, remain detained subsequent to their participation in a peaceful demonstration at the occasion of the Martyrs' Day, on December 17, 2007[1]. They were then charged of "illegal gathering" as well as of "theft of a weapon and ammunition" and "possession of weapon and ammunition without permission".
On February 24, 2008, a hearing took place regarding 18 persons involved in the December demonstration, including the seven above-mentioned defenders. In the course of the session, Messrs. Al-Sheikh, Abdulnabi, Abdulah Saleh, Mohammed Ali, Al-Fateel, Al-Sengais and Al-Arab pleaded not guilty. The defendants further complained about the acts of torture and ill-treatment they had been enduring while in detention, such as being prevented from sleeping, tied up for long periods and denied medical attention. Some of them declared that they had been subjected to sexual assault in the framework of their detention.
A new hearing was set to March 17, 2008 to allow defense lawyers time to get prepared. After the hearing, the defendants were allowed to meet with their relatives briefly, before being transferred to the Dry Dock Detention Centre, in Muharraq. On March 17, 2008, the defense requested that a medical expertise be carried out. The Court then appointed a Commission of doctors from the Ministry of Health in order to examine the detainees and submit its report at the next hearing.
At the hearing of April 16, 2008, the report of the Medical Commission was presented to the Court, concluding that it was not possible to prove that they had been acts of torture committed against them, probably because of the time duration between their arrest and the medical examination, but underlining however that some of the detainees were presenting signs of former injuries that could result from acts of violence. A representative of the Prosecutor Office then stated that this language was too vague and then requested that doctors be interrogated by the Court during the next hearing, to which lawyers of the defense agreed, asking to have access to the report. The next hearing was set to May 11, 2008. At the end of the hearing, the families were able to discuss with the detainees during ten minutes.
The Observatory urges the Bahraini authorities to guarantee in all circumstances the physical and psychological integrity of the above human rights defenders and calls upon the Bahraini authorities to order a thorough and impartial investigation into the above-mentioned allegations of torture and ill-treatments, in order to identify all those responsible, bring them before a civil competent and impartial tribunal and apply to them the penal sanctions provided by the law.
The Observatory further urges the Bahraini authorities to release them immediately in the absence of valid legal charges, or, if such charges exist, bring them before an impartial, independent, competent and fair tribunal and guarantee their procedural rights at all times.
Furthermore, the Observatory calls upon the Bahraini authorities to put an end to any act of harassment against all human rights defenders in the country, as well as to conform with Article 1 of the United Nations Declaration on Human Rights Defenders, which states that "everyone has the right, individually and in association with others, to promote and to strive for the protection and realization of human rights and fundamental freedoms at the national and international levels", as well as Article 12.2, which states that "the State shall take all necessary measures to ensure the protection by the competent authorities of everyone, individually or in association with others, against any violence, threats, retaliation, de facto or de jure adverse discrimination, pressure or any other arbitrary action as a consequence of his or her legitimate exercise of the rights referred to in the present Declaration".
10 Sep, 2008
Local NGO's Denounce Policing Measures
We, the undersigned institutions, express our deep concerns about the arbitrary administrative measures recently circulated by the Bahraini Ministry of Education, upon instructions from Civil Service Bureau (CSB), regarding punishment of state employees who participate in unauthorized public sit-ins and marches, even if outside office hours. This retribution includes those involved in activities which "disturb security and stability." According to the said circular, the punishment of CSB against public officials reaches to dismissal from work if they violated those laws and regulations, or in the case they were prosecuted and penalized through judicial proceedings as a result of those violations. At the end of last week, marking the beginning of the new academic year, the Ministry of Education (MOE) circulated, to public schools and affiliated institutions, instructions from the CSB, mandating strict legal actions against public officials violating laws and regulations or facing any judicial proceedings as a result of their participation in riots or sabotaging public or private properties or participating in unauthorized rallies and sit-ins, and all acts that undermine security and stability. The circular stated that "All those, calling or joining or provoking strike in vital facilities, will be punishable by dismissal from service" as well as those "organizing unauthorized or permitted protests or calling for participation or incitement, the penalty would be dismissal ".
It is believed that these administrative procedures are linked, one way or another, with the growing popular protests and demands as results of political resentment in the country because of lack of providing solutions for the outstanding issues such as discrimination and sectarian apartheid, resettlement and political naturalization, political prisoners and human rights defenders and endemic corruption in the Government.
The circulation by the MOE and instructions by the CSB are blatant restrictions on freedom of assembly and expression, freedom of labour union activities, and in breach of international charters and covenants, notably the International Covenant on Civil and Political Rights (ICCPR), whose Article 21 states that "The right of peaceful assembly shall be recognized. No restrictions may be placed on the exercise of this right other than those imposed in conformity with the law and which are necessary in a democratic society in the interests of national security or public safety, public order (ordre public), the protection of public health or morals or the protection of the rights and freedoms of others". These measure also violate Article 22 of of the same Covenant and states that "Everyone shall have the right to freedom of association with others, including the right to form and join trade unions for the protection of his interests".
These are arbitrary actions are supplementary punishments for penalties brought up by the notorious Bahraini Penal Code, and is a violation and breach of 7th paragraph of Article 14 of ICCPR, which states that " No one shall be liable to be tried or punished again for an offence for which he has already been finally convicted or acquitted in accordance with the law and penal procedure of each country".
The signed societal institutions expressed its fears of the local Authorities continued restriction of public freedoms, and calls that treating protests of legitimate demands are not in the manner pursued by dictator or policing regimes. The signed NGOs deplore the intolerance of the authorities for the exercise of state employees to their rights, guaranteed by international charters and conventions which have been joined by Bahrain and pledged its commitment before the world.
The Bahraini authorities are to retreat from these security measures aimed at narrowing the area of freedom of assembly and expression, freedom of union work, and to allow for a broader horizon of the exercise of these rights as guaranteed by international charters and reservations, and to seriously develop radical solutions to all issued causing frustration among Bahraini, instead of mobilizing security solutions which make matters more complicated.
Signatories 1- Bahrain Center for Human Rights (BCHR) 2- Bahrain Society for Human Rights (BSHR) 3- Bahrain Society for Public Freedoms 4- Bahrain Youth Society of Human Rights (BYSHR) 5- Women Petition Committee 6- Movement of Liberties and Democracy "HAQ"
9 Sep, 2008
Bahrain Tribune : Human rights group appeal against government decision
Sandeep Singh Grewal Staff Reporter
Six human rights group have come together and urged the government to revoke its decision to sack government employees who participate in rallies or strikes. Activist Nabeel Rajab told the Bahrain Tribune " The authorities are sending wrong signals by imposing such a decision. It restricts a person's right to freedom of expression." The resentment follows a decision by the Civil Service Bureau (CSB) to initiative legal proceedings against any government employee involved in illegal gatherings, sabotage or arson attacks. This is the parent body, responsible for managing human resources and pay roll of all government staff. Circulars were sent to all ministries stating the directives. The Ministry of Education issued a circular last week prior to the commencement of the academic year warning of sacking employees and the expulsion of students who participate in rallies or strikes. The human rights group condemned the Ministry's decision in a statement issued yesterday calling it- " a violation of human rights." The societies said citizens had protested on several issues in the past such as- political naturalisation, corruption among others which was not wrong. " The circular issued by the education ministry is not acceptable. The authorities should revoke the decision," the statement said. A spokesperson from the Haqq Movement of Liberties and Democracy said the CSB decision was a veiled martial law. Rajab said the decision would create more problems rather than solving them. " Our concern is that people would resort to harmful means to express themselves if they are not given a chance to be vocal. Those who want to protest peacefully should have no restriction or rules." The decision by the education ministry also follows after several arson attacks which took place in public schools, and are still being investigated by the Ministry of Interior. The six human rights group are- the Bahrain Human Rights Society, defunct Bahrain Centre for Human Rights, Haqq movement of liberties and Democracy, Public Freedom and Support for Democracy, Bahrain Youth Society for Human Rights and the Women Petition Committee. According to the rally law gatherings are banned near hospitals, places of worship, schools, airports, malls and security areas. The law also stipulates that the organisers of unauthorised rallies will be fined BD100 or jailed for six months and the participants will be fined BD50 and jailed for one month. sandeep.grewal@bahraintribune.net
6 Sep, 2008
Bahrain's King on Discrimination - CNN
1 Sep, 2008
IHRC: Concerns over the 2006 elections and the Citizenship Law
Parliamentary Human Rights Group Seminar: Bahrain; failed political experiment, serious HR violations
In March 2008, Islamic Human Rights Commission, made a submission to the UN Universal Periodic Review over two issues of grave concern in Bahrain:
1. 2006 elections 2. Citizenship law 1. Regarding the 2006 elections, we presented the concern that in addition to Bahrain's 700,000 citizens, of which those aged 20 or over can vote, resident citizens of other Gulf states are also allowed to vote, including several thousand foreign Sunni Muslims serving in the Bahraini military and security services. The election constituencies are state-controlled and are drawn on sectarian as well as tribal basis to ensure the ruling family's primacy, maximize state allegiance and create environment of sectarian tension. The composition of some districts has resulted in largest district in the northern area, mainly Shiite, contain over 12,000 citizens, while the smallest have not more than 500 voters in the southern Sunni area.
Article 25 of ICCPR, clearly states that any electoral system must guarantee and give effect to the free expression of the will of the electors. The principle of one person, one vote, must apply, and within the framework of each State's electoral system, the vote of one elector should be equal to the vote of another. The drawing of electoral boundaries and the method of allocating votes should not distort the distribution of voters or discriminate against any group and should not exclude or restrict unreasonably the right of citizens to choose their representatives freely."
Recommendation: Given the discrepancy allegations surrounding the 2006 elections that they had been unfair and fraudulent IHRC recommended that international monitoring bodies be present at the next elections in Bahrain.
2. IHRC also expressed serious concerns at the Citizen Law being practiced in Bahrain.
Article 15 from the Universal Declaration of Human Rights stipulates that "everyone has the right to a nationality". However, Article (6) of the Bahraini citizenship law of 1963 permits granting citizenship with conditions; among them is that the applicant must have residing in Bahrain for 15 years if the applicant is an Arab and 25 years for non-Arabs.
Moreover, children who come from a Bahraini mother are deprived from the Bahraini citizenship because of their father's different nationality, although Bahrain is a member in The Convention on the Elimination of All Forms of Discrimination against Women (CEDAW) which states in article 9 that "states parties shall grant women equal rights with men with respect to the nationality of their children."
Recommendation: It is urged that Bahrain should amend its laws which discriminates on the basis of sex to ensure that they are compatible with International human rights standards
Not only is this law discriminatory, but there are inadequacies and discrepancies in the process of implementing the law by the authorities:
1.A large percent of those that have been granted the citizenship have not fulfilled the regular legal requisites, especially the period of residence. 2. The law does not require the authorities to grant the citizenship automatically to those that the law is applicable to. This gives too much leeway to discriminatory practices at implementation levels. 3. While many applications that fulfil the requirements were frozen for many years claiming that the requester was not able to prove cancelling his/her original citizenship, in the political naturalization that procedure is either overstepped or by-passed. 4. Hundreds of people who are entitled to it are deprived from it either due to their ethnic origin or their sectarian background even though they do not have any other citizenship The government refuses to reveal the number of people that have been naturalized, their identities and the countries they came from. 5. The government prevented the Council of Representatives from investigating the naturalization policies and practices, and that was done through a decree it had issued which prevents the Council from questioning the government on matters preceding its formation
The government's lack of transparency with regards to granting citizenship is of grave concern. The lack of accountability in a plural country such as Bahrain has lead to mistrust of the Government and casts a shadow over the recent elections. Members of the Representative Council revealed that the authorities have granted extraordinary citizenships to almost 40 thousand residents, both Asians and Arabs, during the last 10 years.
It is believed that there are political motives behind the extraordinary naturalization campaigns and especially that they are not carried out openly and are based on racial and sectarian basis.
31 Aug, 2008
Redress: Torture and Cruel, Inhuman or Degrading Treatment in Bahrain
Torture and Cruel, Inhuman or Degrading Treatment in Bahrain
1. Introduction
In May 2008 the United Nations Human Rights Council considered the human rights record of Bahrain through its Universal Periodic Review (UPR) mechanism, and it is useful to briefly examine the submissions to and outcomes from that process. REDRESS, together with the World Organisation Against Torture and the National Committee of Martyrs and Victims of Torture submitted a Written Statement to the UPR,1 and this presentation follows from that Statement. It focuses on the Bahrain authorities' failure to ensure that allegations of torture and cruel, inhuman or degrading treatment are fully investigated and perpetrators prosecuted, and to afford survivors of torture and their families a remedy and reparation for the harm suffered.
2. Background – Ongoing Human Rights Violations
Torture was a regular feature during the 1980s-1990s in Bahrain. Despite the subsequent efforts of the Kingdom to usher in a new era of respect for the rule of law, allegations of torture and ill-treatment, particularly against opposition activists and human rights defenders, have continued Individuals have been detained at demonstrations and public gatherings, for example, and tortured. On 17 December 2007 on Martyrs' Day aimed at paying tribute to past victims of torture, members of the Special Security Forces began a wave of arrests targeting more than 60 persons, among them over ten activists. Some defendants alleged that they were prevented from sleeping, tied up for long periods and denied medical attention. Others declared that they had been subjected to sexual assault whilst in detention. However, in their National Report to the Universal Periodic Review (UPR) in May 2008, the Bahrain Government stated: some civil organizations and members of the Chamber of Deputies reported that the police had used undue force to deal with the events, and some claimed that persons who were arrested were subjected to torture. The Minister for Internal Affairs explained the situation before the Chamber of Deputies on 15 January 2008. Replying to a question from a member of the Chamber about human rights safeguards, he confirmed that the laws and regulations had not been broken by the police. The Minister's replies were completely transparent and honest and all the facts were placed before the Chamber. The Minister for Internal Affairs stated that the general line taken by the Ministry of the Interior was one that was based on respect for human rights. Ministry officials also confirmed that the police had not used undue force against individuals participating in the disturbances and that the persons under arrest had been referred to a legal doctor who had certified that they had not been tortured and that their treatment had been consistent with the law.
These comments stand in contrast to the many submissions by NGOs to the UPR, which report ongoing violence by state officials in Bahrain, in particular against human rights protestors and activists, and the continuing lack of redress for such violations:
"35. Human Rights Watch (HRW) reported that during 2006 and 2007, Bahraini authorities, citing Law 32/2006, banned meetings and on several occasions forcibly prevented or dispersed unauthorized gatherings. The National Committee for Martyrs and Victims of Torture(NCMVT) reported that in many documented cases during the last four years, citizens arrested in relation to unauthorized gatherings or protests had complained of being severely assaulted during arrest, being placed in isolation for periods from three to fifteen days, being subjected to torture or other cruel, inhuman or degrading treatment during interrogation and being kept in detention for a long period during interrogation or trial. In most cases the arrestees were accused by the police of using violence but eventually found guilty of participating in unregistered organizations. In all cases, following internal and external campaigns, the detainees were released without a trial or through royal amnesty. Detainee's access to attorneys is often restricted in the early stages of detention; attorneys must seek a court order to confer with clients. [Other NGOs] added that the Ministry has never investigated such abuses or penalized the offenders and that it protects officials who abuse rights holders.
36. HRW noted that on September 15, 2006 police prevented an NGO from holding a public seminar on the group's petition calling for a new constitution, on the basis that the group had not sought permission from the Ministry of the Interior. On September 22, when the group tried a second time to hold the meeting, police used rubber bullets and tear gas to disperse the gathering, reportedly wounding several people. In several instances the police used what appeared to be excessive force and inflicted severe beatings on persons they seized, sometimes amounting to torture. On May 20, 2007 police reportedly fired rubber bullets at a gathering at which opposition political figures, including members of Parliament, were speaking, injuring the leader of the opposition National Democratic Action Society. The next evening, in an incident that HRW investigated, riot police confronted a street demonstration protesting the May 20 incident and separately seized two individuals. The officers beat both of them severely, inflicting serious injuries on both, and authorities held one of them for more than a week in undisclosed locations while refusing to acknowledge to his family that he was in the State custody. [Other NGOs] added that protests against the confiscation of the Almalkia Village sea shores were quelled by anti-riot police with many casualties".
However, Bahrain denies that torture continues in Bahrain, explicitly stating in their National Report to the UPR that, "…there are no cases of torture in the Kingdom".
3. Absence of Criminal and Civil Remedies for Torture, and Decree 56 of 2002
The UN Committee against Torture, in its concluding observations on Bahrain at its 34th session in 2005, listed amongst its subjects of concern: "(f) The apparent failure to investigate promptly, impartially and fully the numerous allegations of torture and ill-treatment and to prosecute alleged offenders, and in particular the pattern of impunity for torture and other ill-treatment committed by law enforcement personnel in the past" (g) The blanket amnesty extended to all alleged perpetrators of torture or other crimes by Decree No. 56 of 2002 and the lack of redress available to victims of torture" (h) The inadequate availability in practice of civil compensation and rehabilitation for victims of torture prior to 2001".5 The Committee recommended, inter alia, that Bahrain: "(d) Consider steps to amend Decree No. 56 of 2002 to ensure that there is no impunity for officials who have perpetrated or acquiesced in torture or other cruel, inhuman or degrading treatment" (e) Ensure that its legal system provides victims of past acts of torture with redress and an enforceable right to fair and adequate compensation".
Despite these recommendations, no steps have been taken to amend Decree 56 of 2002. Decree 56 purports to grant a blanket amnesty for any case (criminal or civil) to all officials who allegedly perpetrated crimes of torture and other crimes against victims or political prisoners, who were themselves granted an amnesty in relation to "offences that endangered or pose a threat to state/national security" under Decree 10 of 2001 and which fell within the jurisdiction of the State Security Court.7 The blanket amnesty contravenes article 89 of the Penal Code that only allows amnesty laws which do "not affect third party rights," and counters the prohibition of torture in the National Charter. It also contrary to the UN Convention against Torture which Bahrain ratified on 5 April 1998 and the provisions relating to the survivor's right to an effective investigation, and an effective and enforceable remedy.
During the period in which the State Security Act 1974 was in force, torture was endemic in Bahrain. The State Security Act contained measures permitting arrest and imprisonment of individuals without trial for up to three years for crimes relating to state security. Other measures, such as the establishment of State Security Courts added to conditions conducive to torture. Torture appears to have been most prevalent in the 1990s when civilians sought the return of a liberal Constitution and their Parliament by presenting two public petitions to the Emir. Individuals connected to this petition were deemed to be acting against the regime and were subsequently detained under State Security Laws, subjected to torture and a number were forced into exile.
The impact of the Decree is that no alleged perpetrator has been tried for torture or ill treatment even though the practice of torture in Bahrain during the 1980s and 1990s has been well documented. On 11 December 2002, the Bahraini Public Prosecution (PP) refused to consider torture allegations made by 8 victims against a former member of the security service and 15 of his colleagues. The PP's response was that the case was void, due to the general and particular amnesty introduced by decrees nos. 10 and 56.9 On 11 September 2003, the PP refused another claim of torture initiated by three Bahrainis (two men and a woman), introduced against former members of the security service.
Many civil society organisations have highlighted the need for reparations for past violations of human rights: "20. As the National Committee for Martyrs and Victims of Torture (NCMVT) noted, in 2006, it, in cooperation with the Bahrain Center for Human Rights, other NGOs, and members of the national Assembly formed 'The Coalition for Truth, Equity and Reconciliation'. However, despite the urgent need to form a national committee for truth and reconciliation as demanded by civil society organizations, [NGOs] reported that the Government claims that there is no need for such a committee because they have addressed the issue of the victims of the past".
However, the Bahraini government refuses to recognize this need, arguing that they have addressed the issue of the victims of the past era in the general amnesty declared by the king in 2000.12 In particular, the NCMVT (the National Committee for Martyrs and Victims of Torture) noted that in 2007, "…there were no known instances of officials being punished for human rights abuses committed. Controversy continued over impunity for alleged torturers which the government maintained was granted by the 2001 general amnesty".
4. The Legality of Amnesties under International Law The obligation to prosecute (or extradite) torture suspects precludes amnesties as these would be an unlawful interference with that duty. General amnesties constitute a breach of the Convention against Torture which Bahrain has ratified.
The International Criminal Tribunal for the former Yugoslavia noted in the Celibici and Furundzija cases that torture is prohibited by an absolute non-derogable general rule of international law.14 It held that amnesties for torture were null and void and cannot be afforded international recognition. The Committee against Torture has stressed that "In order to ensure that the perpetrators of torture and ill-treatment do not enjoy impunity, the State party shall ensure the investigation and, where appropriate, the prosecution of all those accused of having committed such acts."15 The Inter-American Court of Human Rights, in the Barrios Altos Case (14 March 2001) held that amnesties are prohibited as contravening human rights of a nonderogable nature and that self-amnesty laws lead to victims being defenseless and to the perpetuation of impunity, and, for this reason, were manifestly incompatible with the letter and spirit of the Convention.
Under Article 14 of the Convention against Torture, "Each State Party shall ensure in its legal system that the victim of an act of torture obtains redress and has an enforceable right to fair and adequate compensation, including the means for as full rehabilitation as possible. In the event of the death of the victim as a result of an act of torture, his dependants shall be entitled to compensation".
The Human Rights Committee dealt with the issue as early as 1978 in relation to Chile's amnesty law and has since made similar observations in regard to amnesty laws passed by several countries. In General Comment 20, the Human Rights Committee stated that "Amnesties are generally incompatible with the duty of States to investigate such acts; to guarantee freedom from such acts within their jurisdiction; and to ensure that they do not occur in the future. States may not deprive individuals of the right to an effective remedy, including compensation and such full rehabilitation as may be possible." The Committee has also consistently criticized states that have sought to impose amnesties for serious breaches.17 The Vienna Declaration and Programme of Action called on states "to abrogate legislation leading to impunity for those responsible for grave violations of human rights such as torture and prosecute such violations, thereby providing a firm basis for the rule of law".18 Amnesties are also incompatible with the Basic Principles and Guidelines on the Right to a Remedy and Reparations for Victims of Gross Violations of International Human Rights Law and Serious Violations of International Humanitarian Law19 and the Updated Set of Principles for the Protection and Promotion of Human Rights Through Action to Combat Impunity (Impunity Principles).
Decree 56 violates the obligation of the Bahraini Government to investigate and bring to justice those responsible for gross human rights violations and abrogates the right to a fair trial, as it makes it impossible to individualize or identify those responsible. Decree 56 is contrary to the right to judicial and effective redress, the right to effective recourse against acts that violated victims' fundamental rights and renders the crimes without juridical effect. In passing Decree 56 Bahrain violated its obligation to afford every person subject to its jurisdiction the right to a fair and effective remedy as well as the right of non-discrimination in the application of rights.
5. The 2008 Universal Periodic Review on Bahrain
(a) Stakeholder Submissions:
Many of the NGO submissions to the UPR highlighted ongoing violations of the prohibition of torture, particularly targeted against human rights activists and defenders, and the culture of impunity for the perpetrators that results from Bahrain's amnesty laws. Some of the submissions were summarized as follows:
"Amnesty International (AI) continued to express concerns in relation to Bahraini legislation which does not explicitly prohibit the use of torture and ill-treatment by the police, and which does not give a clear and comprehensive definition of torture. Grave concerns have been expressed at Decree 56/2002 which contains a blanket amnesty for alleged perpetrators of torture. HRW highlighted that Bahrain should clarify publicly that Decree 56/2002 does not apply to grave crimes such as torture. Similarly, AI recommended that the government amend legislation to explicitly prohibit the use of torture and ill-treatment, and amend Decree 56/2002 to ensure it does not provide a blanket amnesty for alleged perpetrators of torture. Additionally, AI raised concerns about the lack of specific legislation making redress available to victims of torture and recommended the enactment of legislation in this regard.
According to the Asian Centre for Human Rights (ACHR), security forces continue to practice torture as a part of law enforcement. Despite classifying torture as a penal offence, instances of Torture have been noted. Security forces also indulge in unrestrained and indiscriminate use of force than is usually necessary to maintain law and order. ACHR added that victims of police beating reported that the Riot Fighting Forces (RFF) shot them with rubber bullets from a distance of only 3 meters although they could have been easily arrested.27 The NCMVT stressed the need to follow up on all recommendations adopted by United Nations Committee Against Torture in 2005. According to Front Line Defenders of Human Rights Defenders (FL), human rights defenders continue to face high levels of insecurity and are victims of various forms of repression, such as arbitrary arrest, judicial proceedings based on false or unfounded charges of 'encouraging hatred of the state and distributing falsehoods and rumours, threats, physical assaults, ill-treatment, torture and numerous other acts of harassment by the authorities and government security forces." ACHR and FIDH/BCHR/BHRS echoed similar concerns.
According to FL, many human rights defenders are constantly under surveillance by the authorities. AI added that human rights defenders have also been charged in the past with crimes such as "insulting the judiciary", "defamation and slander of a family court judge", and other charges which are believed to be politically motivated. [A number of NGOs] noted some of the prominent human rights defenders who have been victimized…[and] also noted cases of other activists being harassed by the police to the extent of being physically attacked during protests or while in custody…..
FL urged the authorities to prioritize the protection of human rights defenders in Bahrain and to: conduct an independent inquiry into the source of threats, ill treatment, torture, and all forms of intimidation and harassment directed towards all those human rights defenders mentioned in its report; and ensure that all human rights defenders in Bahrain are free to carry out their human rights activities free from persecution. FL also recommended that Bahrain invite the United Nations Special Representative for Human Rights Defenders to visit the country.
19. During the year, the National Committee of Martyrs and Victims of Torture (NCMVT) reported there were no known instances of officials being punished for human rights abuses committed. [Other NGOs] added that the judiciary (both courts and public prosecution) has refused to examine cases lodged by victims of State abuses, thereby highlighting the need for securing the independence of the judiciary towards the ruling establishment. According to HRW, decree 56/2002 confers immunity from investigation or prosecution of individuals, including government officials, for offences committed prior to 2001 and the Government has cited this decree on several occasions as the basis for refusing to undertake criminal investigations against former officials who were the subject of complaints by citizens, alleging that those officials had subjected them to torture. HRW indicated that such use of Decree 56/2002 is inconsistent with Bahrain's obligations as a State Party to the Convention against Torture and Other Cruel, Inhuman, or Degrading Treatment or Punishment. NCMVT also raised this issue".
(b) Outcome Report of the Working Group:
Unfortunately however, the Outcome Report of the Working Group on the UPR made only passing reference to Bahrain's obligations under the Convention against Torture and no reference at all to Decree 56 or to the resulting impunity for acts of torture. The only (limited) reference in this regard came from Jordan, which "…requested more information on the way in which [Bahrain] has proceeded to guarantee monotheism and freedom of expression. While welcoming Bahrain's achievements, [Jordan] called on Bahrain to follow the example of other countries, for instance in the area of impunity".
(b) Bahrain's Views on the Conclusions: In its Views on the Conclusions/ Recommendations, Bahrain made general statements of intent to improve the human rights situation in Bahrain, without specifically making any specific reference to the amnesty laws or commitment to amending Decree 56.
6. Conclusion: Issues of Concern
a- The continued practice of torture and other cruel, inhuman and degrading treatment in Bahrain.
b- The failure to guarantee the prohibition against torture and other cruel, inhuman and degrading treatment and punishment in all circumstances, and to conduct thorough and impartial investigations into all credible allegations of torture and related unlawful conduct, and to bring the perpetrators to justice and enable victims and their families to access civil redress.
c- The failure to respect the rights of human rights defenders, opposition activists and others to free assembly, association and speech, and to guarantee that unlawful exactions against such groups are put to an end.
d- The failure to implement the recommendations of the United Nations Committee against Torture in particular by, considering steps to amend Decree No. 56 to ensure that there is no impunity for officials who have perpetrated or acquiesced in torture or other cruel, inhuman or degrading treatment, and ensuring that its legal system provides victims of past acts of torture with redress and an enforceable right to fair and adequate compensation.
Only if these issues are dealt with will the cycle of impunity be broken, past and present victims afforded some degree of justice for what they have suffered, and future violations be prevented. ------------------------------------------ Email: info@redress.org Website: www.redress.org