9 Sep, 2008
Bahrain Tribune : Human rights group appeal against government decision
Sandeep Singh Grewal Staff Reporter
Six human rights group have come together and urged the government to revoke its decision to sack government employees who participate in rallies or strikes. Activist Nabeel Rajab told the Bahrain Tribune " The authorities are sending wrong signals by imposing such a decision. It restricts a person's right to freedom of expression." The resentment follows a decision by the Civil Service Bureau (CSB) to initiative legal proceedings against any government employee involved in illegal gatherings, sabotage or arson attacks. This is the parent body, responsible for managing human resources and pay roll of all government staff. Circulars were sent to all ministries stating the directives. The Ministry of Education issued a circular last week prior to the commencement of the academic year warning of sacking employees and the expulsion of students who participate in rallies or strikes. The human rights group condemned the Ministry's decision in a statement issued yesterday calling it- " a violation of human rights." The societies said citizens had protested on several issues in the past such as- political naturalisation, corruption among others which was not wrong. " The circular issued by the education ministry is not acceptable. The authorities should revoke the decision," the statement said. A spokesperson from the Haqq Movement of Liberties and Democracy said the CSB decision was a veiled martial law. Rajab said the decision would create more problems rather than solving them. " Our concern is that people would resort to harmful means to express themselves if they are not given a chance to be vocal. Those who want to protest peacefully should have no restriction or rules." The decision by the education ministry also follows after several arson attacks which took place in public schools, and are still being investigated by the Ministry of Interior. The six human rights group are- the Bahrain Human Rights Society, defunct Bahrain Centre for Human Rights, Haqq movement of liberties and Democracy, Public Freedom and Support for Democracy, Bahrain Youth Society for Human Rights and the Women Petition Committee. According to the rally law gatherings are banned near hospitals, places of worship, schools, airports, malls and security areas. The law also stipulates that the organisers of unauthorised rallies will be fined BD100 or jailed for six months and the participants will be fined BD50 and jailed for one month. sandeep.grewal@bahraintribune.net
6 Sep, 2008
Bahrain's King on Discrimination - CNN
1 Sep, 2008
IHRC: Concerns over the 2006 elections and the Citizenship Law
Parliamentary Human Rights Group Seminar: Bahrain; failed political experiment, serious HR violations
In March 2008, Islamic Human Rights Commission, made a submission to the UN Universal Periodic Review over two issues of grave concern in Bahrain:
1. 2006 elections 2. Citizenship law 1. Regarding the 2006 elections, we presented the concern that in addition to Bahrain's 700,000 citizens, of which those aged 20 or over can vote, resident citizens of other Gulf states are also allowed to vote, including several thousand foreign Sunni Muslims serving in the Bahraini military and security services. The election constituencies are state-controlled and are drawn on sectarian as well as tribal basis to ensure the ruling family's primacy, maximize state allegiance and create environment of sectarian tension. The composition of some districts has resulted in largest district in the northern area, mainly Shiite, contain over 12,000 citizens, while the smallest have not more than 500 voters in the southern Sunni area.
Article 25 of ICCPR, clearly states that any electoral system must guarantee and give effect to the free expression of the will of the electors. The principle of one person, one vote, must apply, and within the framework of each State's electoral system, the vote of one elector should be equal to the vote of another. The drawing of electoral boundaries and the method of allocating votes should not distort the distribution of voters or discriminate against any group and should not exclude or restrict unreasonably the right of citizens to choose their representatives freely."
Recommendation: Given the discrepancy allegations surrounding the 2006 elections that they had been unfair and fraudulent IHRC recommended that international monitoring bodies be present at the next elections in Bahrain.
2. IHRC also expressed serious concerns at the Citizen Law being practiced in Bahrain.
Article 15 from the Universal Declaration of Human Rights stipulates that "everyone has the right to a nationality". However, Article (6) of the Bahraini citizenship law of 1963 permits granting citizenship with conditions; among them is that the applicant must have residing in Bahrain for 15 years if the applicant is an Arab and 25 years for non-Arabs.
Moreover, children who come from a Bahraini mother are deprived from the Bahraini citizenship because of their father's different nationality, although Bahrain is a member in The Convention on the Elimination of All Forms of Discrimination against Women (CEDAW) which states in article 9 that "states parties shall grant women equal rights with men with respect to the nationality of their children."
Recommendation: It is urged that Bahrain should amend its laws which discriminates on the basis of sex to ensure that they are compatible with International human rights standards
Not only is this law discriminatory, but there are inadequacies and discrepancies in the process of implementing the law by the authorities:
1.A large percent of those that have been granted the citizenship have not fulfilled the regular legal requisites, especially the period of residence. 2. The law does not require the authorities to grant the citizenship automatically to those that the law is applicable to. This gives too much leeway to discriminatory practices at implementation levels. 3. While many applications that fulfil the requirements were frozen for many years claiming that the requester was not able to prove cancelling his/her original citizenship, in the political naturalization that procedure is either overstepped or by-passed. 4. Hundreds of people who are entitled to it are deprived from it either due to their ethnic origin or their sectarian background even though they do not have any other citizenship The government refuses to reveal the number of people that have been naturalized, their identities and the countries they came from. 5. The government prevented the Council of Representatives from investigating the naturalization policies and practices, and that was done through a decree it had issued which prevents the Council from questioning the government on matters preceding its formation
The government's lack of transparency with regards to granting citizenship is of grave concern. The lack of accountability in a plural country such as Bahrain has lead to mistrust of the Government and casts a shadow over the recent elections. Members of the Representative Council revealed that the authorities have granted extraordinary citizenships to almost 40 thousand residents, both Asians and Arabs, during the last 10 years.
It is believed that there are political motives behind the extraordinary naturalization campaigns and especially that they are not carried out openly and are based on racial and sectarian basis.
31 Aug, 2008
Redress: Torture and Cruel, Inhuman or Degrading Treatment in Bahrain
Torture and Cruel, Inhuman or Degrading Treatment in Bahrain
1. Introduction
In May 2008 the United Nations Human Rights Council considered the human rights record of Bahrain through its Universal Periodic Review (UPR) mechanism, and it is useful to briefly examine the submissions to and outcomes from that process. REDRESS, together with the World Organisation Against Torture and the National Committee of Martyrs and Victims of Torture submitted a Written Statement to the UPR,1 and this presentation follows from that Statement. It focuses on the Bahrain authorities' failure to ensure that allegations of torture and cruel, inhuman or degrading treatment are fully investigated and perpetrators prosecuted, and to afford survivors of torture and their families a remedy and reparation for the harm suffered.
2. Background – Ongoing Human Rights Violations
Torture was a regular feature during the 1980s-1990s in Bahrain. Despite the subsequent efforts of the Kingdom to usher in a new era of respect for the rule of law, allegations of torture and ill-treatment, particularly against opposition activists and human rights defenders, have continued Individuals have been detained at demonstrations and public gatherings, for example, and tortured. On 17 December 2007 on Martyrs' Day aimed at paying tribute to past victims of torture, members of the Special Security Forces began a wave of arrests targeting more than 60 persons, among them over ten activists. Some defendants alleged that they were prevented from sleeping, tied up for long periods and denied medical attention. Others declared that they had been subjected to sexual assault whilst in detention. However, in their National Report to the Universal Periodic Review (UPR) in May 2008, the Bahrain Government stated: some civil organizations and members of the Chamber of Deputies reported that the police had used undue force to deal with the events, and some claimed that persons who were arrested were subjected to torture. The Minister for Internal Affairs explained the situation before the Chamber of Deputies on 15 January 2008. Replying to a question from a member of the Chamber about human rights safeguards, he confirmed that the laws and regulations had not been broken by the police. The Minister's replies were completely transparent and honest and all the facts were placed before the Chamber. The Minister for Internal Affairs stated that the general line taken by the Ministry of the Interior was one that was based on respect for human rights. Ministry officials also confirmed that the police had not used undue force against individuals participating in the disturbances and that the persons under arrest had been referred to a legal doctor who had certified that they had not been tortured and that their treatment had been consistent with the law.
These comments stand in contrast to the many submissions by NGOs to the UPR, which report ongoing violence by state officials in Bahrain, in particular against human rights protestors and activists, and the continuing lack of redress for such violations:
"35. Human Rights Watch (HRW) reported that during 2006 and 2007, Bahraini authorities, citing Law 32/2006, banned meetings and on several occasions forcibly prevented or dispersed unauthorized gatherings. The National Committee for Martyrs and Victims of Torture(NCMVT) reported that in many documented cases during the last four years, citizens arrested in relation to unauthorized gatherings or protests had complained of being severely assaulted during arrest, being placed in isolation for periods from three to fifteen days, being subjected to torture or other cruel, inhuman or degrading treatment during interrogation and being kept in detention for a long period during interrogation or trial. In most cases the arrestees were accused by the police of using violence but eventually found guilty of participating in unregistered organizations. In all cases, following internal and external campaigns, the detainees were released without a trial or through royal amnesty. Detainee's access to attorneys is often restricted in the early stages of detention; attorneys must seek a court order to confer with clients. [Other NGOs] added that the Ministry has never investigated such abuses or penalized the offenders and that it protects officials who abuse rights holders.
36. HRW noted that on September 15, 2006 police prevented an NGO from holding a public seminar on the group's petition calling for a new constitution, on the basis that the group had not sought permission from the Ministry of the Interior. On September 22, when the group tried a second time to hold the meeting, police used rubber bullets and tear gas to disperse the gathering, reportedly wounding several people. In several instances the police used what appeared to be excessive force and inflicted severe beatings on persons they seized, sometimes amounting to torture. On May 20, 2007 police reportedly fired rubber bullets at a gathering at which opposition political figures, including members of Parliament, were speaking, injuring the leader of the opposition National Democratic Action Society. The next evening, in an incident that HRW investigated, riot police confronted a street demonstration protesting the May 20 incident and separately seized two individuals. The officers beat both of them severely, inflicting serious injuries on both, and authorities held one of them for more than a week in undisclosed locations while refusing to acknowledge to his family that he was in the State custody. [Other NGOs] added that protests against the confiscation of the Almalkia Village sea shores were quelled by anti-riot police with many casualties".
However, Bahrain denies that torture continues in Bahrain, explicitly stating in their National Report to the UPR that, "…there are no cases of torture in the Kingdom".
3. Absence of Criminal and Civil Remedies for Torture, and Decree 56 of 2002
The UN Committee against Torture, in its concluding observations on Bahrain at its 34th session in 2005, listed amongst its subjects of concern: "(f) The apparent failure to investigate promptly, impartially and fully the numerous allegations of torture and ill-treatment and to prosecute alleged offenders, and in particular the pattern of impunity for torture and other ill-treatment committed by law enforcement personnel in the past" (g) The blanket amnesty extended to all alleged perpetrators of torture or other crimes by Decree No. 56 of 2002 and the lack of redress available to victims of torture" (h) The inadequate availability in practice of civil compensation and rehabilitation for victims of torture prior to 2001".5 The Committee recommended, inter alia, that Bahrain: "(d) Consider steps to amend Decree No. 56 of 2002 to ensure that there is no impunity for officials who have perpetrated or acquiesced in torture or other cruel, inhuman or degrading treatment" (e) Ensure that its legal system provides victims of past acts of torture with redress and an enforceable right to fair and adequate compensation".
Despite these recommendations, no steps have been taken to amend Decree 56 of 2002. Decree 56 purports to grant a blanket amnesty for any case (criminal or civil) to all officials who allegedly perpetrated crimes of torture and other crimes against victims or political prisoners, who were themselves granted an amnesty in relation to "offences that endangered or pose a threat to state/national security" under Decree 10 of 2001 and which fell within the jurisdiction of the State Security Court.7 The blanket amnesty contravenes article 89 of the Penal Code that only allows amnesty laws which do "not affect third party rights," and counters the prohibition of torture in the National Charter. It also contrary to the UN Convention against Torture which Bahrain ratified on 5 April 1998 and the provisions relating to the survivor's right to an effective investigation, and an effective and enforceable remedy.
During the period in which the State Security Act 1974 was in force, torture was endemic in Bahrain. The State Security Act contained measures permitting arrest and imprisonment of individuals without trial for up to three years for crimes relating to state security. Other measures, such as the establishment of State Security Courts added to conditions conducive to torture. Torture appears to have been most prevalent in the 1990s when civilians sought the return of a liberal Constitution and their Parliament by presenting two public petitions to the Emir. Individuals connected to this petition were deemed to be acting against the regime and were subsequently detained under State Security Laws, subjected to torture and a number were forced into exile.
The impact of the Decree is that no alleged perpetrator has been tried for torture or ill treatment even though the practice of torture in Bahrain during the 1980s and 1990s has been well documented. On 11 December 2002, the Bahraini Public Prosecution (PP) refused to consider torture allegations made by 8 victims against a former member of the security service and 15 of his colleagues. The PP's response was that the case was void, due to the general and particular amnesty introduced by decrees nos. 10 and 56.9 On 11 September 2003, the PP refused another claim of torture initiated by three Bahrainis (two men and a woman), introduced against former members of the security service.
Many civil society organisations have highlighted the need for reparations for past violations of human rights: "20. As the National Committee for Martyrs and Victims of Torture (NCMVT) noted, in 2006, it, in cooperation with the Bahrain Center for Human Rights, other NGOs, and members of the national Assembly formed 'The Coalition for Truth, Equity and Reconciliation'. However, despite the urgent need to form a national committee for truth and reconciliation as demanded by civil society organizations, [NGOs] reported that the Government claims that there is no need for such a committee because they have addressed the issue of the victims of the past".
However, the Bahraini government refuses to recognize this need, arguing that they have addressed the issue of the victims of the past era in the general amnesty declared by the king in 2000.12 In particular, the NCMVT (the National Committee for Martyrs and Victims of Torture) noted that in 2007, "…there were no known instances of officials being punished for human rights abuses committed. Controversy continued over impunity for alleged torturers which the government maintained was granted by the 2001 general amnesty".
4. The Legality of Amnesties under International Law The obligation to prosecute (or extradite) torture suspects precludes amnesties as these would be an unlawful interference with that duty. General amnesties constitute a breach of the Convention against Torture which Bahrain has ratified.
The International Criminal Tribunal for the former Yugoslavia noted in the Celibici and Furundzija cases that torture is prohibited by an absolute non-derogable general rule of international law.14 It held that amnesties for torture were null and void and cannot be afforded international recognition. The Committee against Torture has stressed that "In order to ensure that the perpetrators of torture and ill-treatment do not enjoy impunity, the State party shall ensure the investigation and, where appropriate, the prosecution of all those accused of having committed such acts."15 The Inter-American Court of Human Rights, in the Barrios Altos Case (14 March 2001) held that amnesties are prohibited as contravening human rights of a nonderogable nature and that self-amnesty laws lead to victims being defenseless and to the perpetuation of impunity, and, for this reason, were manifestly incompatible with the letter and spirit of the Convention.
Under Article 14 of the Convention against Torture, "Each State Party shall ensure in its legal system that the victim of an act of torture obtains redress and has an enforceable right to fair and adequate compensation, including the means for as full rehabilitation as possible. In the event of the death of the victim as a result of an act of torture, his dependants shall be entitled to compensation".
The Human Rights Committee dealt with the issue as early as 1978 in relation to Chile's amnesty law and has since made similar observations in regard to amnesty laws passed by several countries. In General Comment 20, the Human Rights Committee stated that "Amnesties are generally incompatible with the duty of States to investigate such acts; to guarantee freedom from such acts within their jurisdiction; and to ensure that they do not occur in the future. States may not deprive individuals of the right to an effective remedy, including compensation and such full rehabilitation as may be possible." The Committee has also consistently criticized states that have sought to impose amnesties for serious breaches.17 The Vienna Declaration and Programme of Action called on states "to abrogate legislation leading to impunity for those responsible for grave violations of human rights such as torture and prosecute such violations, thereby providing a firm basis for the rule of law".18 Amnesties are also incompatible with the Basic Principles and Guidelines on the Right to a Remedy and Reparations for Victims of Gross Violations of International Human Rights Law and Serious Violations of International Humanitarian Law19 and the Updated Set of Principles for the Protection and Promotion of Human Rights Through Action to Combat Impunity (Impunity Principles).
Decree 56 violates the obligation of the Bahraini Government to investigate and bring to justice those responsible for gross human rights violations and abrogates the right to a fair trial, as it makes it impossible to individualize or identify those responsible. Decree 56 is contrary to the right to judicial and effective redress, the right to effective recourse against acts that violated victims' fundamental rights and renders the crimes without juridical effect. In passing Decree 56 Bahrain violated its obligation to afford every person subject to its jurisdiction the right to a fair and effective remedy as well as the right of non-discrimination in the application of rights.
5. The 2008 Universal Periodic Review on Bahrain
(a) Stakeholder Submissions:
Many of the NGO submissions to the UPR highlighted ongoing violations of the prohibition of torture, particularly targeted against human rights activists and defenders, and the culture of impunity for the perpetrators that results from Bahrain's amnesty laws. Some of the submissions were summarized as follows:
"Amnesty International (AI) continued to express concerns in relation to Bahraini legislation which does not explicitly prohibit the use of torture and ill-treatment by the police, and which does not give a clear and comprehensive definition of torture. Grave concerns have been expressed at Decree 56/2002 which contains a blanket amnesty for alleged perpetrators of torture. HRW highlighted that Bahrain should clarify publicly that Decree 56/2002 does not apply to grave crimes such as torture. Similarly, AI recommended that the government amend legislation to explicitly prohibit the use of torture and ill-treatment, and amend Decree 56/2002 to ensure it does not provide a blanket amnesty for alleged perpetrators of torture. Additionally, AI raised concerns about the lack of specific legislation making redress available to victims of torture and recommended the enactment of legislation in this regard.
According to the Asian Centre for Human Rights (ACHR), security forces continue to practice torture as a part of law enforcement. Despite classifying torture as a penal offence, instances of Torture have been noted. Security forces also indulge in unrestrained and indiscriminate use of force than is usually necessary to maintain law and order. ACHR added that victims of police beating reported that the Riot Fighting Forces (RFF) shot them with rubber bullets from a distance of only 3 meters although they could have been easily arrested.27 The NCMVT stressed the need to follow up on all recommendations adopted by United Nations Committee Against Torture in 2005. According to Front Line Defenders of Human Rights Defenders (FL), human rights defenders continue to face high levels of insecurity and are victims of various forms of repression, such as arbitrary arrest, judicial proceedings based on false or unfounded charges of 'encouraging hatred of the state and distributing falsehoods and rumours, threats, physical assaults, ill-treatment, torture and numerous other acts of harassment by the authorities and government security forces." ACHR and FIDH/BCHR/BHRS echoed similar concerns.
According to FL, many human rights defenders are constantly under surveillance by the authorities. AI added that human rights defenders have also been charged in the past with crimes such as "insulting the judiciary", "defamation and slander of a family court judge", and other charges which are believed to be politically motivated. [A number of NGOs] noted some of the prominent human rights defenders who have been victimized…[and] also noted cases of other activists being harassed by the police to the extent of being physically attacked during protests or while in custody…..
FL urged the authorities to prioritize the protection of human rights defenders in Bahrain and to: conduct an independent inquiry into the source of threats, ill treatment, torture, and all forms of intimidation and harassment directed towards all those human rights defenders mentioned in its report; and ensure that all human rights defenders in Bahrain are free to carry out their human rights activities free from persecution. FL also recommended that Bahrain invite the United Nations Special Representative for Human Rights Defenders to visit the country.
19. During the year, the National Committee of Martyrs and Victims of Torture (NCMVT) reported there were no known instances of officials being punished for human rights abuses committed. [Other NGOs] added that the judiciary (both courts and public prosecution) has refused to examine cases lodged by victims of State abuses, thereby highlighting the need for securing the independence of the judiciary towards the ruling establishment. According to HRW, decree 56/2002 confers immunity from investigation or prosecution of individuals, including government officials, for offences committed prior to 2001 and the Government has cited this decree on several occasions as the basis for refusing to undertake criminal investigations against former officials who were the subject of complaints by citizens, alleging that those officials had subjected them to torture. HRW indicated that such use of Decree 56/2002 is inconsistent with Bahrain's obligations as a State Party to the Convention against Torture and Other Cruel, Inhuman, or Degrading Treatment or Punishment. NCMVT also raised this issue".
(b) Outcome Report of the Working Group:
Unfortunately however, the Outcome Report of the Working Group on the UPR made only passing reference to Bahrain's obligations under the Convention against Torture and no reference at all to Decree 56 or to the resulting impunity for acts of torture. The only (limited) reference in this regard came from Jordan, which "…requested more information on the way in which [Bahrain] has proceeded to guarantee monotheism and freedom of expression. While welcoming Bahrain's achievements, [Jordan] called on Bahrain to follow the example of other countries, for instance in the area of impunity".
(b) Bahrain's Views on the Conclusions: In its Views on the Conclusions/ Recommendations, Bahrain made general statements of intent to improve the human rights situation in Bahrain, without specifically making any specific reference to the amnesty laws or commitment to amending Decree 56.
6. Conclusion: Issues of Concern
a- The continued practice of torture and other cruel, inhuman and degrading treatment in Bahrain.
b- The failure to guarantee the prohibition against torture and other cruel, inhuman and degrading treatment and punishment in all circumstances, and to conduct thorough and impartial investigations into all credible allegations of torture and related unlawful conduct, and to bring the perpetrators to justice and enable victims and their families to access civil redress.
c- The failure to respect the rights of human rights defenders, opposition activists and others to free assembly, association and speech, and to guarantee that unlawful exactions against such groups are put to an end.
d- The failure to implement the recommendations of the United Nations Committee against Torture in particular by, considering steps to amend Decree No. 56 to ensure that there is no impunity for officials who have perpetrated or acquiesced in torture or other cruel, inhuman or degrading treatment, and ensuring that its legal system provides victims of past acts of torture with redress and an enforceable right to fair and adequate compensation.
Only if these issues are dealt with will the cycle of impunity be broken, past and present victims afforded some degree of justice for what they have suffered, and future violations be prevented. ------------------------------------------ Email: info@redress.org Website: www.redress.org
26 Jul, 2008
SENATE OF THE USA: Expressing support for a constructive dialogue on human rights issues between the United States and Bahrain
110th CONGRESS
2d Session
S. RES. 619 Expressing support for a constructive dialogue on human rights issues between the United States and Bahrain.
IN THE SENATE OF THE UNITED STATES
July 22, 2008 Mr. SESSIONS (for himself and Mr. COLEMAN) submitted the following resolution; which was referred to the Committee on Foreign Relations
--------------------------------------------------------------------------------
RESOLUTION Expressing support for a constructive dialogue on human rights issues between the United States and Bahrain.
Whereas Bahrain is a friend of the United States and a critical partner in the war on terrorism, as demonstrated by Bahrain's designation as a major ally outside of the North Atlantic Treaty Organization, the completion of the United States-Bahrain Free Trade Agreement in 2006, and the continued presence of United States forces in Bahrain;
Whereas the strategic relationship between the United States and Bahrain should not prevent the United States from speaking honestly to the Government of Bahrain about concerns regarding human rights issues in a mutually respectful dialogue; and
Whereas numerous reports, including the Department of State's 2007 Country Report on Human Rights Practices in Bahrain, detail potential shortcomings by the Government of Bahrain in the areas of human rights and democracy, including--
(1) the use of torture and undue force against political activists;
(2) systematic discrimination by the Sunni government against the Shi'a majority, including forbidding Shi'a from joining the military and discriminating against Shi'a in public sector employment;
(3) the denial, in practice, of the right to a fair trial; and
(4) gerrymandering of political districts in order to support favored candidates: Now, therefore, be it
Resolved, That the Senate--
(1) supports a constructive dialogue on human rights issues as an integral part of the bilateral agenda between the United States and Bahrain;
(2) expresses support for efforts to promote human rights, democracy, and the rule of law in Bahrain; and
(3) calls upon the President and the Secretary of State to aid in those efforts. END
26 Jul, 2008
The Bahrain Government Orders Collective Punishment against Shia Villages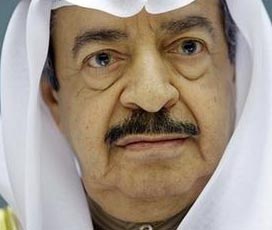 Bargaining Economic and Social Services against Civil Rights! Oppression and Restrictions is not the Right Solution for the Escalating Unrest Bahrain Center for Human Rights
26 July 2008
The Bahrain Centre for Human Rights (BCHR) is highly alerted for the recent escalation in political and security tension leading to more restriction on basic freedoms and violations of civil, political, economic and social rights. Most restrictions and violations are directed against Shia individuals, groups and villages. The BCHR has occasionally warned that restrictive and sectarian policies would lead to more disturbance and unrest. Addressing editors-in-chief of local newspapers at Al Safriya Palace, the king of Bahrain said: "We have bought many lands and properties for the benefit of the residents of Al-Malikia (a Shia village in Bahrain west cost) that's to build houses, sport clubs and shopping malls, but stability is a must for the continuity of these projects of development and modernization. The inhabitants of Al-Malikia are recommended to take the right position against the intruders who muddle with the security of their village" The statement was a reaction for continuance protests in Shia villages especially since December 2007, against state policy based on sectarianism and calling for detained activists.
As an implementation for the king statement, the Council of Ministers announced that development is bond to security. The official statement revealed that the cabinet has assigned the ministers of work, housing and municipality to continue the project of development in Al-Malekia only when security is restored in the village and in other villages. The statement concluded that "no development without security " The minister of municipality warned that all development projects will be excuted only when the inhpitants take the nessessary security and national responsibility encouraging people to inform or take action against each other.
As a reaction to the statements by the king and cabinet, the Northern area's municipal councilor, Ali Mansoor, warned residents could start dishing out vigilante justice to anyone they catch trying to stir up trouble. His comments came after 40 people gathered near the village market and began chanting anti-government slogans on Sunday. One man from Hamad Town was arrested after villagers called the police. Mr Mansoor said families were not only concerned for the safety of their children, but also worried that services newly provided to Malkiya could be stopped as a form of punishment. "Malkiya has been deprived of government services and we will stop anyone who comes between them and us." However, Mr Mansoor also reserved some criticism of the police for the way they were handling the problem. He said they often made it worse by dishing out collective punishment. "If an eight-year-old child is seen burning a tyre, the whole village is punished for the child's act by police using tear gas and causing chaos. "The residents complain about the ministry's attitude because many people get punishment for the actions of others."
Nabeel Rajab, BCHR's vice president commented that the government has since independence neglected villages from deployment projects specially those villages that witnessed wide protests during the eighties and nineties. But it is the first time that officials declare openly this policy.
It is worth mentioning that Al-Malekia is one of few Shia remote villages which use to be considered as loyal to the ruling family. Members of the ruling family in the past two centuries took over the village occupying most of its farms and coastline which is the workplace and the main source of income of the villagers. Ever since, the village has remained the least developed compared to other areas in regard to housing, roads, schools and other main services. As a result, during the last three years, the new generation in the village has widely revolted resulting in continuance protests. The first spark was when a member of the ruling family closed the last accesses of the village to the sea.
The Bahrain Centre for Human rights is highly concerned for the policies of collective punishment and sectarianism. "Bargaining economic and social rights with civil rights, such as the freedom of opinion, association and assembly, is a clear violations of both relative International convention of which Bahrain is a member state" said Nabeel Rajab. "Moreover, It is highly dangerous that officials pressurize citizens to inform or take actions against other citizens under the pretext of maintaining security" he added.
The BCHR is calling on the authorities to put an end for policies based on sectarianism and to react positively to 2005's recommendations by the International Committee to Eliminate Racial Discrimination (CERD) to secure economic and social rights to deferent groups including Shia and provide specific statistics in that regards.
BCHR calls also to resolve the direct problems generating unrest: i.e.; the use of excessive force against peaceful protests and arbitrary arrest, torture and unfair trial especially against political and human rights activists. --------------------------------------------------------- Al-Waqt daily newspaper- 20 July 2008 Bahrain News Agency – 20 July 2008 Alayam Daily news paper – 25 July 2008 Gulf Daily News - 22 July 2008
25 Jul, 2008
The King of Bahrain Warns Human Rights Defenders from "Collaborating" with the West
Fears for Safety of BCHR President
Bahrain Center for Human Rights
July 23rd, 2008
Hamad Bin Issa Alkhalifa, the King of Bahrain, warned Bahraini societies, associations or individuals against any external allegiances. Addressing editors-in-chief (of local newspapers) at Al Safriya Palace, the king said: "We will never be a vassal state, accepting foreign agendas,"..."Parties loyal to foreign agendas will be laid bare, sooner or later," he warned, stressing the need to learn from past mistakes. He rejected maneuvers by foreign countries to impose their agendas on Bahrain[i].
"We have a long experience with the colonization powers, which we had enough of, but there are still marginal efforts to bring Bahrain to its past state" the king added. He was more specific when he said: "the source of spreading doubts is those whom we pardoned after being in exile[ii]".."We hear clearly on daily basis fake cries for help directed to the west. I say to these who face these cries: have you not seen "Abu-Graib" prison (in Iraq)? Who administrated that prison? Do you think that those people will give you a priority in their agenda?"
Based on the aforementioned, the BCHR is concerned for the safety of its President, Abdulhadi Alkhawaja, who could be the main target of the king's threats. Alkhawaja was among many Bahrainis who were pardoned to come back from exile in 2001 and one of few who are engaged in reporting human rights violations to the different international mechanisms. Last month, Alkhawaja delivered an oral statement in Geneva at the meeting of the United Nation Human Rights Council addressing violations of civil and political rights in Bahrain including the overwhelming influence of the King and members of his family in political and economic life. Worth mentioning, in the past few years, the BCHR has organized a campaign in the United States, Brussels and the United Kingdom and has participated actively in Geneva in many of the United Nation mechanisms in relation to the implementation of International human rights conventions and the Universal Periodic Review.
The BCHR considers the warns and threats against human rights activists as a part of an intimidation and crackdown campaign which has escalated since December 2007, as a result of which, scores of activists have been subjected to arbitrary detention, systematic torture, unfair trials and prolonged imprisonment sentences[iii].
The BCHR calls on the Bahrain authorities to put an end to its policy of targeting human rights defenders, accusing them of instigating hatred or committing violence and portraying them as traitors or collaborators with western countries.
--------------------------------------------------------------------------------
[i] Gulf Daily News - 20 July 2008
[ii] Al-Waqt daily newspaper – 20 July 2008
[iii] Refer to recent reports by; BCHR, Human Rights Watch and Front Line on: www.bahrainrights.org
18 Jul, 2008
Bahrain: Convictions Tainted by Claims of Abuse
Bahrain: Convictions Tainted by Claims of Abuse Verdicts Follow Allegations of Torture, Coerced Confessions in Detention (New York, July 16, 2008) – Repeated allegations that confessions were obtained by abuse cast doubt on sentences that a Bahraini court has handed down this week to opposition political activists over violent protests in 2007, Human Rights Watch said today. The convictions of the men rested in part on confessions obtained during their interrogation and detention.
Bahrain's High Criminal Court on July 13 sentenced 11 men to jail terms ranging from one to seven years for a variety of offenses, including illegal assembly, arson, attacking security forces, and theft of and illegal possession of weapons. The charges stem from confrontations between protesters and security forces in and near Manama in December 2007, in which protesters set fire to a police vehicle and allegedly stole a weapon from it. The court acquitted four other men charged in connection with that incident.
"By convicting these people partly on their confessions without having credibly answered claims of coercion and abuse, Bahrain's courts are failing to address the possibility of torture," said Sarah Leah Whitson, Middle East and North Africa director at Human Rights Watch. "They should suspend the verdicts and thoroughly investigate the claims of abuse in detention."
Relatives of the detainees, as well as several men who were held in connection with the clashes and subsequently released, told Human Rights Watch in January and February that interrogators had tortured some of the detainees and sexually assaulted at least one. Several detainees claim they were abused in detention as interrogators sought to obtain confessions. A court-ordered medical inquiry in April concluded that the men may have had injuries consistent with abuse they described, but that delayed examinations made verifying claims of torture impossible.
Some of the 11 men sentenced are members of nongovernmental organizations aligned with opposition political movements. Several of them have alleged repeated abuse at the hands of interrogators seeking to elicit confessions following their arrests in mid-December 2007 and the beginning of their trials in February 2008.
Relatives of one man, Mohammed Singace, whom the court sentenced to five years on charges including unlicensed possession of ammunition, told Human Rights Watch in February that he said his guards beat him with a metal rod. They said they saw fresh bruises when they visited him at a Manama detention facility. Relatives of Maytham Badr al-Shaykh, whom the court sentenced to five years on charges including theft and illegal possession of weapons, told Human Rights Watch in January that al-Shaykh told them during a family visit that his jailers had sexually assaulted and electrocuted him, and suspended him from his hands and feet.
Relatives of Naji al-Fateel and Hasan Abdelnabi, whom the court sentenced to five and seven years respectively, told Human Rights Watch that the men said they had been deliberately placed with prisoners suffering from contagious illnesses.
A senior interior ministry official said on January 17 that a forensic physician had examined detainees claiming abuse but found no evidence of mistreatment. On January 21, Human Rights Watch urged Bahrain to let independent physicians investigate claims of abuse in detention.
The Bahrain Human Rights Society, an independent and legally recognized group, said on January 27 that it had asked the public prosecutor for permission to visit the detainees, but the authorities refused to allow physicians to take part in the visits. Following complaints from lawyers representing detainees that their requests for independent medical examinations of their clients had gone unanswered, the High Criminal Court authorized a Health Ministry team of doctors to examine detainees. The medical team issued its findings in April.
"Any forced confessions shouldn't be admitted as evidence," Whitson said. Bahrain's obligations as a party to the International Covenant on Civil and Political Rights include ensuring the rights of individuals not to be tortured, the right to a fair trial, and the right not to be compelled to confess guilt. Bahrain has also ratified the Convention Against Torture, which stipulates that states must ensure that statements made as a result of torture are not used as evidence in any legal proceeding.
Lawyers representing the sentenced men said they would begin filing appeals of the High Criminal Court's verdicts in the coming days.
--------------------------------------------------------------------------------
Related Material
Bahrain country page Country Page
Human Rights Watch's February 2008 news release on detainee abuse in Bahrain Press Release, January 1, 2008
15 Jul, 2008
Bahrain; failed political experiment, serious HR violations
Lord Avebury, the Vice-Chairman of the Parliamentary Human Rights Group
Cordially invites you to a seminar on
Bahrain; failed political experiment, serious HR violations
Speakers and commentators will present their views on the failed political programme, people's demands and the regime's inability to address the crisis
11.00 AM, Thursday 21st August 2008
1 Abbey Gardens (Annexe to The House of Lords), London SW1P
For further information please contact: Lord Avebury: 020 7274 4617, Email: ericavebury@gmail.com
14 Jul, 2008
Disregarding Allegations of Torture and Forced Confessions Bahraini Court Judge Sentences "December" Detainees
Activist Sentenced to 7 years, Four Acquittals Remaining Between 1-5 Years
BCHR REF: 08071301
Amidst tight security measures and a thorough search of activist and members of the media, Bahraini 4th Higher Criminal Court Judge, Sheikh Mohammed Al-Khalifa sentenced today a group of activists on charges ranging from the stealing and illegal possession of a gun & the burning of a police jeep to illegal gathering and sabotage of public property and use of force against security officials. The sentences varied and included a large fine for one of the activists. Worth noting that 4 of those charged with harsh sentences are known activist who had been targeted by the government for their roles in their respective committees. Of them is Maytham Badr Al-Sheikh, who had alleged that he had been sexually assaulted while being interrogated. Another activist who received a large sentence and fine is Hassan Abdulnabi, an active member of the Unemployment Committee, long threatened of dire consequences should he continue in his active role with his committee.
The court apparently paid no heed to international organizations calling for an investigation into allegations of forced confessions and torture, nor to the medical team who had examined the detainees and concluded that there may be signs of beating.
The sentences in accordance to information received from lawyers are as follows:
Hassan Abdulnabi Hassan, 23 years, member of the Unemployment Committee: 7 Years Sentence and over 9980BD ($26,600) in fine
5 Years Sentence:
Maytham Badr Jassim Al-Skeikh, 31 years, Jidhafs, Unemployment Committee Isa Abdulla Isa Alsarh, 25 years, Bani Jamra, active member of the Amal Islamic Society Naji Ali Fateel, 31 years, Bani Jamra, member of the Bahrain Youth Society for Human Rights (BYSHR) Mohammed Abdullah Al Sengais, 40 years, head of the Committee to Combat High Prices
1 year Sentence:
Ali Ahmed Abdulaziz Almadhi, 24 years, Alhajjar Hussain Abdulhassan Khatam, 23 years, Karzakan Ahmed Jaffar Mohammed Ali, 28 years Jidhafs, former member of the Unemployment Committee Hussain Shaker Mohammed Fardan Shakar, 35 years, Bani Jamra Mahmood Hassan Saleh, Aldaih Ahmed Abdulhadi Ahmed Mahdi Salman, 18 years, Almugsha
Acquittals:
Hussain Jaffar Trayf, 20 years, Sanabis Abdulla Mohsen Abdulla Saleh, 30 years, Isa-Town, Member of the Unemployment Committee Ebrahim Mohammed Alarab, Bani Jamra, Board member in the Amal Islamic Society Mohammed Makki Ahmed, 19 years, Sanabis
The BCHR would like to draw attention to the fact that both the court judge and the Minister of Justice are from the ruling family which makes these sentences highly questionable. Furthermore, the laws by which the activists were sentenced were criticized more than once by international human rights organizations and have been used in the past 6 months to impose harsh sentences on individuals in several cases related to public security including illegal gathering.
The BCHR calls for:
The immediate release of all the detainees An independent committee to look into allegations of torture and forced confession Protection for human rights activists in Bahrain from targeting and legal prosecution as a result of their activities A full review of those restrictive laws that have been used in these past months to impose harsh sentences on individuals in relations to public security charges For more information Please contact Mr. Nabeel Rajab,+97339633399 e mail nabeel.rajab@bahrainrights.org
Bahrain Center for Human Rights www.bahrainrights.org