11 Jul, 2008
FRIDE: Bahrain: Reaching a Threshold
03/07/2008 By Edward Burke
Bahrain's top-down reforms, initiated by King Hamad bin Isa al-Khalifa in 2001, were a welcome respite for a population weary of the violence and state repression that characterised much of the preceding decade. King Hamad's relatively benign treatment of CSOs and his tolerance for a wider degree of freedom of expression has won international praise, most effusively from the United States.
The lack of legislative and judicial reform however, means that Bahrain's political societies, CSOs, journalists and trade unions continue to operate under flawed and inconsistently applied legislation. Restrictive legislation such as the associations' law, public gatherings law and the legislation governing trade unions and the media urgently require amendment to concretely secure the rights which Bahrain is required to observe under its international obligations, including the International Covenant on Civil and Political Rights (ICCPR).
As the 10th year of King Hamad's reign approaches, in this working paper, Ed Burke argues that Bahrain has reached an impasse in its reform process. To see the full report please go to: The Report
10 Jul, 2008
IFEX: GOVERNMENT STOKES SECTARIAN TENSIONS TO JUSTIFY CRACKDOWN ON PRESS
Just over a month after the Bahrain government said it would eliminate prison sentences for journalists and lift some bans on censored publications, it has done a massive U-turn. Authorities in the country are cracking down on opposition journalists, websites and even mosque leaders for apparently stirring up sectarian tensions and threatening national security, reports the Bahrain Center for Human Rights (BCHR).
At least three journalists writing for the main opposition group mouthpiece "Al-Wefaq" were arrested on 28 June and held overnight, report BCHR and Reporters Without Borders (RSF). Another three journalists in charge of the website Awaal.net - shut down on 24 June because of its "sectarian nature" - were also detained. All six were charged with "inciting hatred of the government" and "disseminating news that would raise sectarian divisions", says BCHR. At least two of them showed signs of being tortured while in police custody.
According to BHCR, the men had published information implicating the King and senior members of the royal family in administrative and financial corruption scandals - including the seizure of large areas of public lands and the naturalisation of thousands of non-Bahrainis based on their political beliefs.
The Bahraini government introduced amendments to the country's press law in May, eliminating prison sentences for journalists and prior censorship on publications, say RSF and the International Federation of Journalists (IFJ). But it is still possible to charge and jail journalists using the penal code and anti-terrorism laws, the groups say.
BCHR says the Bahraini authorities are exploiting religious tensions - often stoked by officials themselves - to justify a crackdown on the press and critical voices.
"Many violations in Bahrain are committed using the name and powers of the King ... He has become a part of the conflict rather than a symbol of national unity," says BCHR.
Take the blocked websites. Besides Awaal.net, the Ministry of Information closed down two other sites on 24 June because they published stories of a "sectarian nature" that might "harm social stability in Bahrain," reports BCHR. According to RSF, at least 24 other political websites are currently blocked in Bahrain - including the sites of BCHR and IFEX member Arabic Network for Human Rights Information (ANHRI).
During a cabinet meeting in June, the government announced plans to set up a commission to monitor mosques, press articles and online forums for any violations concerning the King, national unity and Arab identity - offences under Bahrain's penal code, says RSF.
In another case, activist Abdullah Bou-Hassan was arrested for writing an article published in the newsletter of the National Democratic Action Society and for displaying a political banner in his car, reports BCHR. He was charged under the penal code with inciting hatred and insulting the ruling regime.
"We are frustrated that after we read in the press that the Cabinet is moving towards abolishing prison sentences for journalists, this incident proves that the legal system in Bahrain, and particularly the penal code, still contains provisions stipulating punishment through imprisonment for writing, publishing and distribution," says BCHR.
BCHR is demanding that the government reform the penal code and other laws that restrict freedom of the press, online journalism and preaching in mosques under the pretext of easing sectarian tensions.
The proposed amendments to the press law will be reviewed in Parliament in October.
Visit these links: - BHCR on website closures, sectarian tensions: http://www.ifex.org/en/content/view/full/95155/ - BCHR: http://www.bahrainrights.org/en - RSF: http://www.rsf.org/article.php3?id_article=27741 - IFJ: http://tinyurl.com/6mr3x8 - IFEX Bahrain page: http://tinyurl.com/ytqq7w - Bahrain Journalists' Association: http://www.bja-bh.org/en
(9 July 2008)
10 Jul, 2008
BCHR/IFEX: Detainees in newsletter and website case beaten and ill-treated; journalists warned over dignity of royal image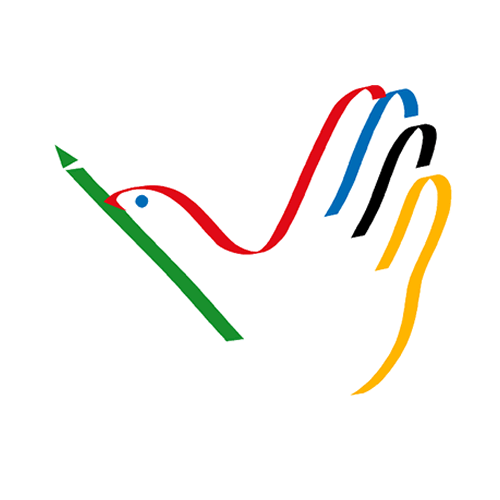 Country/Topic: Bahrain Date: 09 July 2008 Person(s): Adel Al Aaly, Mohammed al-Musawi, Sayed Tahir Asfour, Mohammad Noman, Ali Shihabi, Suhail al-Shihabi, Hussein Marzouq, Abdullah Bou-Hassan Target(s): Internet/website(s) , journalist(s) , web dissident(s) Type(s) of violation(s): assaulted , charged , detained , questioned , released Urgency: Threat
(BCHR/IFEX) - The Bahrain Center for Human Rights expresses great concern over the arrest and interrogation of seven citizens by the national security service in Bahrain over their role in publishing the newsletter "Wifaq" and Awal news website.
After being released on 29 June 2008, the detainees said they were subjected to beatings and ill-treatment for 24 hours at the premises of the National Security office. The detainees included Adel Al Aaly, Mohammed al-Musawi, Sayed Tahir Asfour and Mohammad Noman, administrators of the newsletter published by the Al-Wefaq Islamic Society. The investigation also included three others - Ali Shihabi, his brother Suhail al-Shihabi and Hussein Marzouq - involved with the website Awal, which the Ministry of Information shut down several days earlier on the pretext that it incited sectarianism.
Mohammed al-Musawi and Ali Shihabi were both examined by a forensic medical office on the request of their lawyers due to signs of physical assault, said lawyer Abdullah Al Shamlawi, who noted bruises on Shihabi's face and wounds on his right arm. Adel Al Aaly and Suhail al-Shihabi complained that they were struck in the face.
The detainees were released after they were transferred to the prosecutor general and charged with "inciting hatred against the regime and dissemination of news that would raise sectarian divisions in a way that affects the general peace and public order." The sites in question have published information about administrative and financial corruption in the government, the seizure of large areas of public land and coasts, unlawful political naturalisation on a sectarian basis for tens of thousands of non-Bahrainis and a network headed by a member of the royal family that penetrates the opposition and raises sectarian tension. All these issues are related to the Royal Court and senior members of the King's family.
A few days earlier, activist Abdullah Bou-Hassan was arrested and threatened for writing an article published in the "Democrat" newsletter issued by the National Democratic Action Society and for displaying a notice in his car stating his opinion.
In another disturbing development, the Minister of Interior had a two-day meeting with members of parliament, including members of the Al-Wefaq Islamic Society. The meeting, followed by press releases on behalf of the Ministry of Interior, warned against harming the dignity and image of the royal personality, which could be considered a warning to activists and media of more restrictions on freedom and prosecution. MPs belonging to the Al-Wefaq Islamic Society were subjected to humiliation and threats of use of force by security forces when they were outside the National Security building during the interrogation of detainees who belong to the Society. Seventeen of the 40 deputies in the House of Representatives are members of the Al-Wefaq Islamic Society.
With regard to the restriction of freedom of expression under the pretext of protecting the royal image, the symbol of the country and his personality, Nabeel Rajab, BCHR's vice-president, said: "Many violations in Bahrain are committed using the name and powers of the king, or through the Royal Court that belongs to him, which is widely believed responsible for many of the problems facing the island in the past few years, such as sectarian discrimination, sectarian tension and unlawful political naturalisation. Hence, the king became a party to the conflict rather than the symbol and umbrella of national unity."
BCHR, therefore, finds that the closure of electronic forums, the arrest and prosecution of journalists or bloggers and the threats to the press, political groups and civil society institutions in the name of protecting royal dignity are considered suppression of freedom of expression that undermines the ability of these parties to protect freedoms and basic rights.
Accordingly, BCHR urges the King of Bahrain to intervene to stop any violations of freedom in his name, including harassment of journalists, banning websites and threatening activists or bloggers. BCHR calls upon the king of Bahrain to continue his role in urging more dialogue and reforms aimed at strengthening freedoms and human rights, which cannot be achieved without freedom of the press and expression.
Updates alert on website closures: http://www.ifex.org/en/content/view/full/95099
For further information contact Nabeel Rajab, Vice-President, BCHR, Manama, Bahrain, tel: +973 3963 3399 / 3940 0720 , fax: +973 1779 5170, e-mail: nabeel.rajab@bahrainrights.org, info@bahrainrights.org, Internet: http://www.bahrainrights.org
OTHER RELEVANT ALERTS:
PREVIOUS ALERT(S):
- Three journalists held overnight, interrogated, charged with "inciting hatred of the government, "insulting the regime" and "publication of news fostering confessionnalism"
3 Jul, 2008
Reporters sans frontières: Press law amendments hailed but journalists still face jail and websites risk closure
Reporters Without Borders -Press release- 3 July 2008 - BAHRAIN
Press law amendments hailed but journalists still face jail and websites risk closure
Reporters Without Borders has welcomed some amendments to the press law in Bahrain but voiced concern about some remaining failings that leave journalists and publications exposed to risk. Despite real improvements, Bahraini journalists still face prison sentences for what they write and officials keep the right to close websites, the worldwide press freedom organisation said in a letter to the country's information minister, Jehad bin Hassan Bukamal.
The government in May proposed amendments to decree-law n°47 of 2002 to parliament which is to study them at its next session starting in October.
"Even though we broadly approve the amendments, there are a few outstanding questions", it said in the 26 June 2008 letter. The press law reforms take things in the right direction. They amend the law by abolishing almost all prison sentences, along with some offences. Several articles also provide that a judge should monitor the running of media businesses rather than officials. These initiatives will favour a blossoming and strengthening of the kingdom's independent press", the organisation said.
"Several articles are amended in a way that boosts press freedom. Prison sentences are abolished for distributing publications without a licence, before they are granted or after being banned or cancelled (Articles 16 and 86). "
"We hail the abolition of Article 21 under which foreign publications could be seized and even though distribution of these publications still has to be authorised, a refusal can in future be appealed (Article 17). Likewise, under Article 4 paragraph 5, a reason must be given for any refusal to grant a licence to a printer. It can also be appealed whereas there was no recourse in the event of a refusal under the current law.
The reform also reduces obstacles to the creation of new publications by opening up printing, publishing and press activities to foreign residents (Article 7), allowing foreigners, albeit with restrictions, to invest in a company publishing a newspaper (Article 45) and shortening the time limit for granting of licences. But at the same time, we can only deplore the fact that licensing, along with deposit of financial guarantees, granted by the information minister and after approval by the council of ministers, remain an essential condition to publish a newspaper", the organisation added.
"In the same way, protection supplied by Article 19, which puts banning distribution of a publication under the control of a judge, remains risky since official seizure will still precede the decision going before the courts. We believe that no publication should be seized and no website closed before a judge can examine the complaint against them. Cases could be referred to a specialised court that would have the advantage that the judges would be knowledgeable about how the press operates and aware of what is at stake.
"Moreover, the abolition of Articles 68, 69, 70, 71 and 72, which, at first sight appear to be favourable to journalists, carry the implicit risk that judges could apply criminal law in some press cases. These articles punish criticising the head of state, harming the foundations of Bahrain's official religion, publishing news detrimental to national unity, private life and dignity of individuals or insulting the head of an Arab state which has good relations with the kingdom. All these measures considerably limited journalists' rights but abolishing them will not mean progress as long as other laws can be used to convict journalists. While waiting for a wider reform of Bahraini criminal law, it seems to us safer for these articles to be put back into the press code, but with prison sentences replaced by fines proportional to the offence suffered by the victims and removing all reference to criminal law", Reporters Without Borders said.
"Article 5 excludes electronic publications from the press law. While it seems to us of little benefit to have a specific law for the Internet the amended law-decree 47 of 2002, could be applied to all press publications of whatever kind. Finally, we wish to remind you of our commitment to broadcast liberalisation. The extension of freedoms which you are working towards cannot succeed without ending the state monopoly in this sector", the organisation concluded in its letter to the information minister.
Three journalists on the weekly al-Wefaq, press organ of the main opposition group of the same name, were summoned by state security services on 28 June and were not released until the following day. The editor Sayyed Taher, journalists Adel al-Ali and Mohammd Naaman are being charged with "inciting hatred of the government, "insulting the regime" and "publication of news fostering confessionnalism". The representative for al-Wefaq, Khalil al-Marzooq, said the prosecutor's office had not produced any evidence or even any article to the three men before charging them.
The journalists were apparently questioned about their links to the website Awal.net (http://awaal.net/) that was closed on the order of the information ministry on 24 June 2008. Two other websites, Shams Albahrain (http://www.ba7rainss.com/vb/ ) and Mamlakat Albahrain Forums (http://www.bahrainforums.com/) were closed on the same date because of their "sectarian nature". The information ministry relied on Article 19 of the decree-law No 47 of 2002, allowing any publication to be banned that "harmed the regime, the official state religion, morality or different confessions in a way likely to cause a breach of the peace". At least 24 websites are currently being blocked in Bahrain as a result of decisions by officials.
The Manama government has also made known its wish to set up a commission responsible for monitoring sermons given in the kingdom's mosques as well as press articles and online discussion forums to "report any incitement to confessionnalism". On the blogosphere, an ethical code has been proposed by blogger Mahmood al-Yusif (http://mahmood.tv/2008/07/02/proposed-bloggers-code-of-ethics-against-sectarianism/ ) to "appeal to the sense of honour of Internet-users" to counter hasty closures of websites. "The closure of online discussion platforms or any other website, whatever its content, only serves as a springboard to celebrity. It is only through debate in society that we will really succeed in changing people's mentalities," he said.
A Reporters Without Borders' delegation went to Manama from 9 to 13 February 2008 to meet government representatives and opposition members, journalists, and leaders of civil society. Read the investigation report (http://www.rsf.org/article.php3?id_article=26040).
--------------------------------------------------------------------------------
Reporters sans frontières - Communiqué de presse
3 juillet 2008
BAHREÏN
Réforme du code de la presse : Reporters sans frontières salue des avancées mais s'inquiète des insuffisances des amendements proposés
Reporters sans frontières a adressé, le 26 juin 2008, un courrier à Jehad bin Hassan Bukamal, ministre bahreïni de l'Information, dans lequel l'organisation a salué les avancées contenues dans les amendements au code de la presse mais s'est inquiétée de certaines insuffisances. Des amendements au décret-loi n°47 de 2002 ont été présentés en mai dernier par le gouvernement au Parlement, qui devrait les étudier lors de sa prochaine session, à partir du mois d'octobre. Malgré de vraies améliorations, les journalistes bahreïnis continuent de risquer la prison pour leurs écrits et les décisions administratives permettant de fermer des sites Internet sont toujours d'actualité.
"Si les amendements qui ont été apportés au décret-loi n°47 de 2002 sur la presse reçoivent globalement notre approbation, quelques interrogations persistent. Les réformes envisagées en matière de droit de la presse vont dans le bon sens. Elles amendent la législation en vigueur en supprimant presque partout les peines de prison qui figuraient dans ce texte, ainsi que certaines infractions. Par ailleurs, elles font intervenir dans plusieurs articles un juge à la place des seules autorités administratives pour veiller au bon fonctionnement des entreprises de presse. Ces initiatives sont favorables à l'épanouissement et au renforcement d'une presse indépendante dans le royaume", a écrit Reporters sans frontières.
"Plusieurs articles de la loi sont modifiés dans un sens favorable à la liberté de la presse. Les peines de prison sont supprimées en cas de distribution d'une publication sans licence, avant qu'elle ne soit octroyée ou après qu'elle a été supprimée ou annulée (articles 16 et 86). Nous saluons la suppression de l'article 21 qui prévoyait la saisie de publications étrangères. Et si la distribution de ces publications reste soumise à une autorisation, le refus peut désormais donner lieu à un recours (article 17). De même, en vertu de l'article 4 alinéa 5, le refus d'accorder une licence à un imprimeur doit être motivé. Il est par ailleurs susceptible de recours alors qu'un tel refus n'est soumis à aucun contrôle dans la loi actuellement en vigueur. De plus, en ouvrant les activités d'imprimerie, d'édition, de presse, etc. aux résidents non bahreïnis (article 7), en ouvrant aux étrangers, quoique avec des restrictions, la possibilité d'entrer dans le capital d'une société publiant un journal (article 45), ou encore en raccourcissant le délai d'attribution d'une licence (article 51), cette réforme réduit les obstacles à la création de nouvelles publications. Mais en même temps, nous ne pouvons que déplorer le maintien des licences, assorties du dépôt d'une garantie financière, octroyées par le ministère de l'Information après approbation du Conseil des ministres, condition aujourd'hui sine qua non pour la publication d'un journal", a ajouté l'organisation.
"De même, la protection apportée par l'article 19, qui fait passer sous le contrôle du juge l'interdiction de distribution d'une publication, est aléatoire puisque la saisie administrative continue à précéder la décision de justice. Nous pensons qu'aucune publication ne devrait être saisie ni aucun site Internet fermé avant qu'un juge n'examine la plainte à son encontre. A ce titre, la mise en place d'une chambre spécialisée aurait l'avantage de confier ces dossiers à des magistrats informés du mode de fonctionnement de la presse et conscients de ses enjeux.
Par ailleurs, l'abrogation des articles 68, 69,70, 71 et 72, qui, au premier regard, paraît favorable aux journalistes, risque, sans le dire, d'amener les juges à appliquer le code pénal dans certaines affaires de presse. Ces articles sanctionnaient notamment la critique du chef de l'Etat, l'atteinte aux fondements de la religion officielle du Bahreïn, la publication d'informations portant atteinte à l'unité nationale, à la vie privée, à la dignité des personnes ou encore outrageant un chef d'Etat arabe entretenant des relations avec le royaume. Toutes ces dispositions limitaient considérablement les droits des journalistes. Mais leur suppression ne constituera pas une avancée tant que d'autres textes de loi pourront être utilisés pour condamner les journalistes. Dans l'attente d'une réforme plus globale du code pénal bahreïni, il nous semble plus prudent de réintroduire ces articles dans le code de la presse, en les assortissant non plus de peines de prison mais d'amendes proportionnées aux offenses subies par les victimes et en supprimant toute référence au code pénal", a déclaré Reporters sans frontières.
"L'article 5 exclut les publications électroniques de la loi sur la presse. Or, il nous apparaît peu nécessaire de mettre en place une loi spécifique sur Internet. Le décret-loi n°47 de 2002, modifié, pourrait être appliqué à l'ensemble des publications de presse quelle que soit leur nature. Enfin, nous tenons à vous rappeler notre attachement à la libéralisation de l'audiovisuel. L'élargissement du champ des libertés, auquel vous ¦uvrez, ne pourra aboutir sans mettre fin au monopole de l'Etat dans ce secteur", a conclu l'organisation dans son courrier au ministre de l'Information.
Trois journalistes de l'hebdomadaire Al-Wefaq, organe de presse du principal groupe d'opposition du même nom, ont été convoqués le 28 juin 2008 par les services de sécurité de l'Etat. Ils n'ont été libérés que le lendemain. Le rédacteur en chef Sayyed Taher, les journalistes Adel Al-Ali et Mohammd Naaman sont poursuivis pour "incitation à la haine contre le gouvernement", "outrage contre le régime" et "publication d'informations suscitant le confessionnalisme". Selon le député d'Al-Wefaq, Khalil Al-Marzooq, le parquet n'aurait présenté aucune preuve, ni même aucun article aux trois hommes avant de les inculper. Les journalistes auraient été interrogés sur leur lien avec le site Internet Awaal.net (http://awaal.net/), fermé, le 24 juin 2008, sur ordre du ministère de l'Information. Deux autres sites, Shams Albahrain (http://www.ba7rainss.com/vb/ ) et Mamlakat Albahrain Forums (http://www.bahrainforums.com/) ont été fermés à la même date en raison de leur "caractère sectaire". Le ministère de l'Information s'est appuyé sur l'article 19 du décret-loi n°47 de 2002, l'autorisant à interdire toute publication portant "atteinte au régime, à la religion officielle de l'Etat, aux bonnes m¦urs, ou aux différentes confessions de façon à troubler la paix publique". Actuellement, au moins 24 sites Internet sont bloqués au Bahreïn par décision administrative.
Par ailleurs, le gouvernement de Manama a affiché son désir de mettre en place une commission chargée de surveiller les sermons délivrés dans les mosquées du royaume ainsi que les articles de presse et les forums de discussion sur Internet pour "signaler toute incitation au confessionnalisme". Du côté de la blogospère, un code d'éthique a été proposé par le blogueur Mahmood Al-Yousif (http://mahmood.tv/2008/07/02/proposed-bloggers-code-of-ethics-against-sectarianism/ ) pour "faire appel au sens de l'honneur des internautes" et remédier ainsi aux fermetures intempestives de sites. "La fermeture des plates-formes de discussion sur Internet ou de n'importe quel site, quel que soit son contenu, ne sert que de tremplin vers la célébrité. Ce n'est qu'à travers un débat de société que nous réussirons à faire réellement évoluer les mentalités", a-t-il déclaré.
Une délégation de Reporters sans frontières s'est rendue à Manama du 9 au 13 février 2008 pour rencontrer des représentants du gouvernement, des membres de l'opposition, des journalistes et des acteurs de la société civile. Lire le rapport d'enquête de la mission (http://www.rsf.org/article.php3?id_article=26039).
30 Jun, 2008
Bahrain: Faking Sectarian Tension to Restrict Freedoms
Websites Blocked on Pretext of Sectarian Crisis Bahrain Center for Human Rights www.bahrainrights.org ( blocked in Bahrain ) June 27, 2008 The Bahrain Center for Human Rights followed with great concern the Bahraini government attitude to the exploitation of some sectarian tension – initiated by groups considered associates with the Royal Court and the government itself – aiming to narrow public freedoms. Nabeel Rajab, Vice President of the Bahrain Center for Human Rights, expressed his concern in regards to the drift of some political associations and members of the House of Representatives to hand over the reins of freedoms to the government by calling upon its intervention to stop mosque preachers and journalists and the closure of electronic forums on pretext of the existence of a sectarian crisis.
The cabinet exploited the fabricated crisis to issue a decision during its meeting last Sunday 22, June, to form a committee headed by the Ministry of Interior aiming to "monitor adherence and commitment not to allow any violations by platforms, newspapers or websites concerning the values and national constants, especially with regard to the King and the Crown Prince, national unity and Arab identity and sectarianism"
The Information Ministry has issued a decision concerning the closure of a set of electronic sites on the grounds that they "violated the laws applicable in publishing and the press in regard to sectarian issues that might harm social stability in Bahrain ". Local press mentioned that the closed sites are: Awaal electronic newspaper http://www.awaal.net/ Bahrain bright sun http://www.ba7rainss.com/vb/ Bahrain Forums www.bahrainforums.com
The Undersecretary of the Ministry of Information Hamad Al Mana'ay confirmed that: "we in the Ministry of Information, to achieve the aspirations of the government, will seek coordination with the ministerial committee that was formed recently to stand in front of anything that might split the national front". An official source said to the local press that "a daily follow to those sites will take place, and if it was proven that these sites had violated the decision through the use of any techniques to break the blocking and continued the publication, the decision will be applied and the sites will be closed again."
It came to the knowledge of the BCHR that other sites have been closed as well, including three sites linked to the the Islamic Action Society of Shiite opposition, the site of the Society itself, a networks http://www.alresalia.com/ and forums of that network http://forum.alresalia.com/ . These sites are added to more than twenty other electronic sites that are still closed including the website of the Bahrain Center for Human Rights, which is blocked inside Bahrain because of the publication and translation of the report issued by the former counselor of the Government which revealed an official secret plan for undermining the opposition and marginalizing the Shiite sect.
The current wave of so-called sectarian crisis has escalated by attacks carried out by Islamic Selfist MP Jassem Al-Saeedi against the Shiite cleric Sheikh Issa Qassem. The attacks was in direct reaction to Sheikh Qassem's sermon on Friday, June 13, that touched on current issue of prisoners in recent events, whom he said had been tortured in order to extract confessions, based on the findings of lawyers and medical commission set up by the court. He called for their release and refraining from unfair trial and sentences which could add to the current political and security tension. Sheikh Qassem also criticized the Interior Ministry's use of excessive force which led to the injury of a young man, Majeed Alqattan, when a rubber bullet was fired on his head and almost killed him. He also criticized the restriction on mass peaceful protests, and called for finding a consensus constitution to be the reference to differences of political and security situation.
The statements of MP Saeedi came as a part of a sustained campaighn for several years through his almost daily statements in addition to Friday sermons where he attack the beliefs of the Shiite sect and offending their Bahraini religious and political leaders especially opponents of the government. It is believed the authority had played a major role in the success of al-Saeedi in election as a member of the House of Representatives by the distribution of constituencies on the basis of sectarianism and tribalism, and that the Royal Civan has played a key role in supporting and financing his election campaign. Al-Saeedi does not belong to any political group and he is appointed by the Sunni government-led Awqaf as a Imam Issa Town Mosque.
The government had banned the circulation of the report published by the former adviser to the Cabinet Dr. Salah al-Bandar in 2006, which included the indictment against MP al-Saeedi as one of the actors in a secret network led by senior members of the ruling family who are in leadership positions in the Royal Court and that the government. The secret network is reportedly working to penetrate opposition and civil society institutions, to manipulate elections and to the political and economic marginalization of the Shiite sect.
Akhbar-Alkhaleej daily newspaper, which is close to the prime ministry, promotes the statements and speeches by al-Saeedi, as well as Al-Watan newspaper, which the former government adviser said in his report that it is one of the tools of the secret network and funded by the Royal Court. Despite that the controversy issues and remarks raised by al-Saeedi, were denounced in the media by deferent political and religious circles from various sectarian groups, the Prime Minister praise him publicly, and the crown prince paid him a special visit. The Minister of Justice said that there is no complaint against al-Saeedi issued by attendees of the mosque where he is the Imam. That gave indications that al-Saeedi has a direct support of three key figures in the ruling family.
Accordingly, the Bahrain Center for Human Rights demands:
1. Abolition of government regulations and practices that restrict freedom of the press electronic journalism and preaching in mosques in the pretext of sectarian tension. Differences in the use of opinion mediums should be resolved by resorting to cods of ethics and laws that are convenient with international standards that prohibit discrimination and hate speeches, while ensuring the integrity and independence of the judiciary. 2. Strengthening the role of the press and religious sermons in the protection of freedoms and promotion of human rights on the basis of equality and dignity away from religious and sectarian intolerance.
3. To take advantage of the ability of some groups in peaceful mobilizing and rallying to pressure the government to respect the rights and freedoms and to put an end to daily violations 4. Pushing toward revealing the truth of the details and documents contained in the report published by the former government adviser, and to investigate this in relation to the ongoing policies of repression, penetration, discrimination and sectarian incitement.
27 Jun, 2008
BCHR/IFEX: Activist arrested for writing political article, displaying banner
(BCHR/IFEX) - BCHR expresses its worry concerning the recent arrest of Abdullah Hassan Bu-Hassan, member of the Democratic National Action Society (WA'AD), after he expressed opinions concerning political decisions in the Kingdom of Bahrain, and also gave his opinion on a report issued by an ex-governmental consultant that revealed a reported government conspiracy to implement discriminatory policies. Bu-Hassan expressed his opinions in an article in "The Democrat", an official periodic publication of WA'AD. He had also recently displayed a political banner in his car.
Bu-Hassan was released on 21 June 2008, after three days in detention. Hafez Hafez, Bu-Hassan's lawyer, stated that "the prosecutor's office released Bu-Hassan on bail (. . .) after he was interrogated by the head of the prosecutor's office of the Moharaq governorate, Nayef Youssef, concerning the material published in 'The Democrat'."
Hafez clarified that the prosecutor's office charged Bu-Hassan with inciting hatred and insulting the ruling regime, both of which are offences under Article 165 of the Bahraini Penal Code.
BCHR notes that freedom of expression is one of the main pillars of any democratic system, with a government that respects human rights, and is guaranteed in conformity with international covenants that have been ratified by Bahrain, and with Article 23 of the Constitution of the Kingdom of Bahrain, which stipulates that freedom of opinion and expression and scientific research is guaranteed, and that everyone has the right to express themselves by speaking or writing or other means. It is not possible for freedom of expression to breathe and live without the authorities accepting criticism, even if at times that criticism is harsh.
BCHR vice-president Nabil Rajab commented: "We are frustrated that after we read in the press that the Cabinet is moving towards abolishing prison sentences for journalists, this incident proves that the legal system in Bahrain, and particularly the Penal Code, still contains provisions stipulating punishment through imprisonment for writing, publishing and distribution, even though the government said it had abolished the prison sentences in the press and publication law."
Rajab added that "the Penal Code of 1976 has been and remains a target of criticism by national and international organizations concerned with human rights, as the law makes criminals of people for exercising their civil and political rights, such as freedom of opinion and expression."
Rajab also added, "These consequences are incompatible with the country's reform promises and pledges made by the government of Bahrain at the Human Rights Council of the United Nations while discussing its report within the comprehensive review of human rights, as well as during its candidacy for membership of the Human Rights Council."
BCHR urges the authorities in Bahrain to reform the Penal Code and other laws restricting rights and fundamental freedoms. The legislative framework in Bahrain should be encouraging democratic reform and the development of an open atmosphere promoting and respecting press freedom and free expression. BCHR renews its demands for the Bahraini authorities to be transparent with regard to the circulation of the report published by Dr. Bandar and to investigate documents and details identified in it that impair rights and freedoms.
MORE INFORMATION:
For further information contact Nabeel Rajab, Vice-President, BCHR, Manama, Bahrain, tel: +973 3963 3399 / 3940 0720, fax: +973 1779 5170, e-mail: nabeel.rajab@bahrainrights.org, info@bahrainrights.org, Internet: http://www.bahrainrights.org
9 Jun, 2008
BCHR:The Bahraini Special Forces Attacked a Peaceful Seminar
The Bahraini Special Forces Attacked a Peaceful Seminar Many arrests and injuries including one person in serious condition
A Heavy armed Security Special Forces (SSF) and militia forces in civilian dress have attacked the audience of a public seminar scheduled for 8,30 the evening of June 5, 2008 in Bilad Al-Qadeen in the outskirts of The capital Manama.
Political and human rights figures were supposed to take part in the event, which was going to discuss what to be done next with the petition that was sign by 54 thousand citizens, and demanded the prime minister to step down for his gross human rights violations during his 37 years as prime minister. The attack took place just one hour before the seminar has started.
Several people were injured and several others have been arrested. A among the injured the critical case of Majeed Jaffar Al-Qatan (26 years) from the Nabih Saleh village, and he is in state of coma as a result of crack in his skull due to a rubber bullet that hit him in the head and was fired from a short distance.
According to his friends, Majeed fell on the ground and lost his consciousness immediately after was hit by the rubber bullet. Elements of the Special Security Force started hitting and kicking him. Later his friend took him to the Hospital. He suffered crack in his skull, swelling in his right eye, bruises and blood accumulation in his skull led to coma. He was kept under closed observation till yesterday 8 of June, where he went through open skull surgery.
Previously the authority had informed Karbabad, events venue, that it will not allowed to hold a public seminar scheduled for 25 April 2008. The security officer stated that, if necessary, the Security Special Forces (SSF) would intervene by force to prevent the event from taking place. The organizers of the event told BCHR that these threats were made by the head of the Exhibition police station on 24 April.
The SSF have previously used violence to prevent gatherings, such as a 2006 conference, in which there was a show of a video clips of the public petition sent to the United Nations and signed by 83,000 citizens, demanding the drafting of a new constitution. Violence was used to disperse the event despite the fact that among the participants were some Members of Parliament. On another occasion, the SSF attacked protestors in the area of el Malkeyia shore, firing rubber bullets and tear gas at them when they gathered in Seminar. Another gathering was attacked by SSF in the village of Noaydarat last year, where political figures assembled to show their solidarity with the secretary general of Haq Movement, Mr. Hasan Moshaymea, and Abdulhadi Khawaja, the head of BCHR, who were being brought to trial after giving speeches in which they criticized the government.
Please Write to Bahraini authorities urging them
- To respect The rights to freedom of expression, opinion and assembly in accordance with international standards;
- To refrain from using, or threatening to use violence against peaceful Seminars, meetings, conferences and gathering;
- To implement the government promises and obligations made during the Universal periodical review of Bahrain by the Human Rights Council that took place last April, especially those relating to freedom of peaceful assembly.
- To stop excessive force against peaceful gatherings
MORE INFORMATION:
For further information contact Nabeel Rajab, Vice-President, BCHR, Manama, Bahrain, Tel: +97339633399 / +9733940 0720
Fax: +973 1779 5170, e-mail: nabeel.rajab@bahrainrights.org http://www.bahrainrights.org
7 Jun, 2008
BYSHR: Human Rights defender under Threat of Prosecution Once Again
Bahrain: the Establishment of a Youth Human Rights Organization is a Charge Punishable by Law
Maskati under Threat of Prosecution Once Again
Manama- 6th June, 2008
The Bahrain Youth Society for Human Rights has, with regret, been following up on the Ministry of Justices decision, to inform, through an official notification, Mr. Mohammed Al-Maskati, university student, 21 years, President if the BYSHR and a member of the Norwegian Defense International, that he is to be present as a criminal suspect for a court hearing before the 4th Lower Criminal Court on the 6th of November 2008. The charges are related to the working in a Society before it has been officially registered. The Ministry of Social Affairs is behind these allegations and should Mr. Al-Maskati be found guilty, he may be imprisoned for a period of no more than 6 months and/or a fine of 500 Bahraini Dinars.
Case Details:
On the 24th of September 2007, the Bahraini Public Prosecutor's office, officially transferred the documents related to case number 200621741, charging Mr. Mohammed Al-Maskati, as a representative of the BYSHR of engaging in the activities of an unauthorized society, to the 4th lower Criminal Court.
Consequently, on the 27th of November 2007, Mr. Al-Maskati attending the hearing and the court judge read out the charges filed against him and permitted him to defend himself against these charges. Mr. AL-Maskati stated that it is right of any human being to establish an organization that aims at defending people's rights and protecting them against violations. Furthermore, he said that the establishment of the society was built upon stipulations of international treaties and conventions that the Bahraini Government had sanctioned which include the right of establishing peaceful organizations. The Court judge postponed the case until the 21st of January 2008.
However, given that on the assigned date of trial there was an official public vacation, the trial was not held. Moreover, Mr. Al-Maskati's lawyer informed him that the Ministry of Justice had suspended the case and had not reassigned a new trial date.
On the 4th of June 2008, the Ministry of Justice informed Mr. Al-Maskati, through public post that he was to stand before court on the 6th of November 2008 according to case number 200710521, in the 4th lower Criminal Court. According to Mr. Al-Maskati's lawyer, the charges are similar to the previous case although the case number is different.
Temporary Suspension:
The temporary suspension of Mr. Al-Maskati's case came as a result of escalating pressure due to the release of many reports by regional and international Human Rights Organizations, condemning the targeting of human rights activists. The government was also seeking international commendation and benefits for its human right record as Bahrain was on the verge of a wholesome review of its human rights record by the Human Rights Council and was nominated for membership.
The BYSHR calls for:
The discontinuation of the trial and the annulment of the charges held against Mr. Mohammed Al-Maskati the BYSHR President. Furthermore, Mr. Al-Maskati must be allowed to engage feely in his work in the society without being targeted or threatened continuously. The Bahraini government to abide by its commitments before the Human Rights Council to protect active human rights defenders. Regional and international organization, engaged in human rights, to address the Bahraini government to protect Mr. Al-Maskati and exert as much pressure as possible to provide legal protection for human rights defenders and to provide them with a safe environment in which they may actively and freely engage in their work in the field of local and regional human rights.
Bahrain Youth Society for Human Rights
www.byshr.org
For more information please contact Mr. Al-Maskati directly on +973 36437088
mohdmaskati@byshr.org
2 Jun, 2008
The appointment of Nonoo to the position of Ambassador to the US raises more worries than hopes
The Bahrain Centre for Human Rights
1 June 2008
The Bahrain Centre for Human Rights welcomes developments in the country which promote equal opportunity among citizens, regardless of gender, race, or religion, and advocates the empowerment and inclusion of women and ethnic minorities in all aspects of Bahraini life.
However, the appointment of Houda Nonoo to the position of Bahraini Ambassador to the United States raises more worries than hopes.
1. A Mask for Double Standards:
On the heels of criticisms about a decision to ban Bangladeshis from receiving work permits in Bahrain (see: http://www.bahrainrights.org/en/node/2191), it seems the Bahraini authorities are keen to demonstrate their anti-discriminatory policies promoting equality and tolerance by confirming the appointment of a Jewish woman as ambassador. Unfortunately migrants living and working in Bahrain are afforded few legal protections (which are barely enforced), often live and work in terrible, inhumane conditions. They are discriminated against by government officials, who have suggested creating ghettoes in industrial regions of the country to house them. They have been used as scapegoats in the past for the government's own shortcomings in economic policy. (see: http://www.bahrainrights.org/en/node/1764)
No doubt such a decision also hopes to detract attention from the unwritten law of sectarian discrimination in Bahrain, where although the indigenous Shia make up more than 70% of the population, they hold less than 18% of high ranking positions in government institutions. The economic and political disenfranchisement of the Shia has meant that over 95% of the unemployed citizens of working age are Shia. Shia citizens are banned from military and security sector employments, while thousands of mercenary soldiers from Syria, Jordan, and Balouchistan are naturalized and given these jobs. (see:http://www.bahrainrights.org/node/384)
The appointment of another Bahraini female ambassador may also serve to create a false impression about the status of women's rights in Bahrain, where the issue of a Personal Status Code has been used as a bargaining tool to gain concessions from Islamic opposition movements. In Bahrain female migrant domestic workers live in conditions akin to slavery under the kafala system, spousal rape is not considered a crime according to local laws, women hold only 9% of high ranking positions in government institutions, and Bahraini women married to non-Bahraini spouses cannot pass their citizenship onto their children, while Bahraini men can. (see: http://www.bahrainrights.org/en/node/1934)
2. Miss Nonoo's part in the Bahraini Authorities' Sectarian Agenda ("Bandergate"):
The BCHR is extremely concerned by the link between Miss Nonoo and the Bahrain Human Rights Watch Society (BHRWS), a GONGO, which she is heading.
The BHRWS was shown to be receiving payments from a network of officials under the organization of former CIO head Ahmed Ateyatallah with the intention of further altering the demographic of Bahrain, disenfranchising Shias, inflaming sectarian tensions, marginalizing the opposition in Parliament, and weakening civil society through false civil society groups. The network worked through a media group, a number of false NGOs, an internet sites monitoring group, an electronic voting group, and by supporting electoral candidates financially.
The work of the false NGOs was to discredit the work and reputation of real human rights groups, and indeed the BHRWS repeatedly clashed with other local human rights groups both locally and on regional and international panels. (see:http://www.bahrainrights.org/node/586) BHRWS was rejected by a United Nations panel on Racial Discrimination at the UNCOHR in Geneva because of their position as a GONGO. Miss Nonoo herself implemented a campaign to discredit the work of BCHR members in a series of meetings with officials in Washington in 2005.
3. Dangerous Results of a Political Decision:
As with the decision to ban Bangladeshis from working in Bahrain, this move may also have negative repercussions among Bahraini society by igniting tensions between communities. Bahrain has drawn attention really by its policies of discrimination against the Shia majority, migrant workers, and the status of women's rights. It's longstanding relationship with the United States has been criticized by members of the US government because of Bahrain's position towards Israel, which was raised during the process of negotiating the US-Bahrain Free Trade Agreement, and also its treatment of ethnic and religious minorities.
Based on this, the move to appoint Miss Nonoo can be seen as a public relations oriented political decision, which the BCHR worries will carry grave repercussions among the local community. Not only is the Bahraini government using Miss Nonoo to give an impression of a tolerant society with equal opportunities for all, but also to improve its position among the Jewish lobby in the US.
In Bahrain there is a continually diminishing level of trust citizens have for their government (particularly after the 'Bandergate' incident and its aftermath), and widespread negativity towards the United States government because of its policies and action in the region, namely its massive support for oppressive regimes and violations of the state of Israel against the Palestinians.
Because of these factors, as well as her known involvement in the government agenda against its people, Ms Nonoo risks being seen as a stooge of the Bahraini authorities, or even a Jewish stooge of the American administration. Again, this will cause further damage to communal relations in Bahrain, which are repeatedly exacerbated by government actions. Jews and Muslims have lived peacefully in Bahrain for centuries, and it would be a great shame to see these relations damaged because of a public relations stunt by the government.
Based on this, the BCHR rejects the politically motivated manipulation of Miss Nonoo's status as a woman and member of an ethnic minority group in her appointment to the position of Ambassador to the United States.
4. Recommendations:
+Bahrain should implement an honest policy of inclusion for all citizens, including ethnic minorities, women, and regardless of religion
+ The Bahraini authorities should take real and well considered steps towards promoting equal opportunities and tolerance in Bahrain.
+ This includes reviewing policies and practices towards women, the indigenous Shia population, ethnic and religious minorities, and migrant workers in Bahrain, and honoring its commitments towards the various UN treatises and conventions it has already ratified.
+ To investigate thoroughly and transparently the documents and findings contained in the report released by Dr. Salah Al-Bander, the former consultant of the government.
For More information please contact Nabeel Rajab +973 39633399
1 Jun, 2008
The Bahraini authorities' commitment to human rights has been shown to be little more than a farce
Bahrain Center for Human Rights and Migrant Forum in Asia
Less than a week after taking its position (for the second consecutive sitting) of the United Nations Human Rights Council, the Bahraini government has declared a blanket ban on reissuing work permits to Bangladeshi citizens. This decision follows the murder of a Bahraini man by a Bangladeshi mechanic in a dispute over financial matter.
The governments of Saudi Arabia and Kuwait have already implemented decisions to stop hiring Bangladeshi workers in the past, allegedly due to the involvement of Bangladeshi individuals in criminal acts. Voices in the Bahraini Parliament are now urging the expulsion of Bangladeshi workers, which currently number over 90,000.
"The Bahrain government has to show it's commitment to human rights standards in action, not simply words. And such an action completely contravenes it's responsibilities and commitments to human rights," BCHR vice president Nabeel Rajab said.
Bahrain has ratified the International Convention on the Elimination of All Forms of Racial Discrimination which should has been automatically incorporated to domestic law. Bahrain is also a signatory to numerous international conventions which address the matter of racial discrimination and has signed the following human rights treaties:
- International Convention on the Crime of Apartheid
- Anti-Slavery Convention
- International Convention Against Torture and other Cruel, Inhuman or Degrading Treatment or Punishment
- International Convention on the Prevention and Punishment of the Crime of Genocide
- International Convention on the Rights of the Child
- International Labour Convention on the Training and Employment of the Handicapped
The Universal Declaration of Human Rights is a further international accord that Bahrain has agreed to abide by.
To ban, or even worse, expel Bangladeshi workers from Bahrain because of certain crimes committed by Bangladeshi individuals is a blatant form of discrimination.
"A position on the UN HRC cannot be used as a pass to dispel criticisms made about the Bahraini government's human rights record. It is a commitment made by the government, and carries the responsibility of implementing human rights standards in the country.
"The first step towards this would be to reverse this ban.
"Civil society must also play its part," Mr. Rajab urged.
"We were very disappointed to see the head of the Chamber of Commerce and Industry call for the ban to be implemented in a way that would not affect businesses. It is time for industry to take on corporate responsibility, and to speak against the government's decision. Part of this responsibility is to their workers, and a recognition of the contribution made by the tens of thousands of workers who are in no way guilty for the crime committed by one individual.
"We would also like to hear voices from the Bahraini community speaking against this move - to speak out against any racism on the government agenda, which exacerbates any tensions between local communities."
Recommendations:
- The murder incident involving the Bahraini and Bangladeshi nationals should be dealt with according to fair and honest legal proceedings. The family of the murder victim should see justice and be awarded compensation to avoid any socio-economic difficulties brought by the loss of their father
- The ban on Bangladeshi workers should be reversed immediately, and the government should put an end to policies which encourage discrimination, whether it is gender-based, racial, sectarian, or national.
- As a signatory to the International Labour Convention on Discrimination in Recruitment and Professions, which upholds the principle of equality in the workplace, Bahrain should reconfirm its stance against discrimination because of race or sex.
- The government should ratify the International Convention on the Protection of the Rights of All Migrant Workers and Members of their Families.
For more information, contact:
William Gois
Regional Coordinator
Migrant Forum in Asia
Tel: +63920 9600916
Email: mfa@pacific.net.hk
Web: www.mfasia.org
Nabeel Rajab
Vice-President
Bahrain Center for Human Rights
Tel: +973 39633399
Email: nabeel.rajab@bahrainrights.org
ENDORSED BY:
Bahrain Human Rights Society, Bahrain
Youth society for Human Rights, Bahrain
Women petition Committee, Bahrain
IMA Research Foundation, Bangladesh
Ovibashi Karmi Unnayan Program, Bangladesh
Refugee and Migratory Movements Research Unit (RMMRU), Bangladesh
Shikkha Shatha Unnayan Karzakram, Bangladesh
WARBE Development Foundation, Bangladesh
Women Solidarity for Human Rights, Bangladesh
St. John's Cathedral HIV Education Centre, Hong Kong
Center for Indian Migrant Studies (CIMS), India
AMI Arunodhaya Migrant Initiatives, India
All Nepal Women's Association (ANWA), Nepal
Community Development Services, Sri Lanka
Migrant Care, Indonesia
International Network on Labour and Development, Malaysia
Humanitarian Organization for Migration Economics (HOME), Singapore
Transient Workers Count Too (TWC2), Singapore
Asian Migrant Center (AMC), Hong Kong
International Justice Network, USA
Solidarity Center, USA