18 May, 2015
Bahrain: Nabeel Rajab loses appeal against sentence
Bahraini human rights defender Nabeel Rajab has had his six-month prison sentence upheld on appeal. He is a prisoner of conscience. '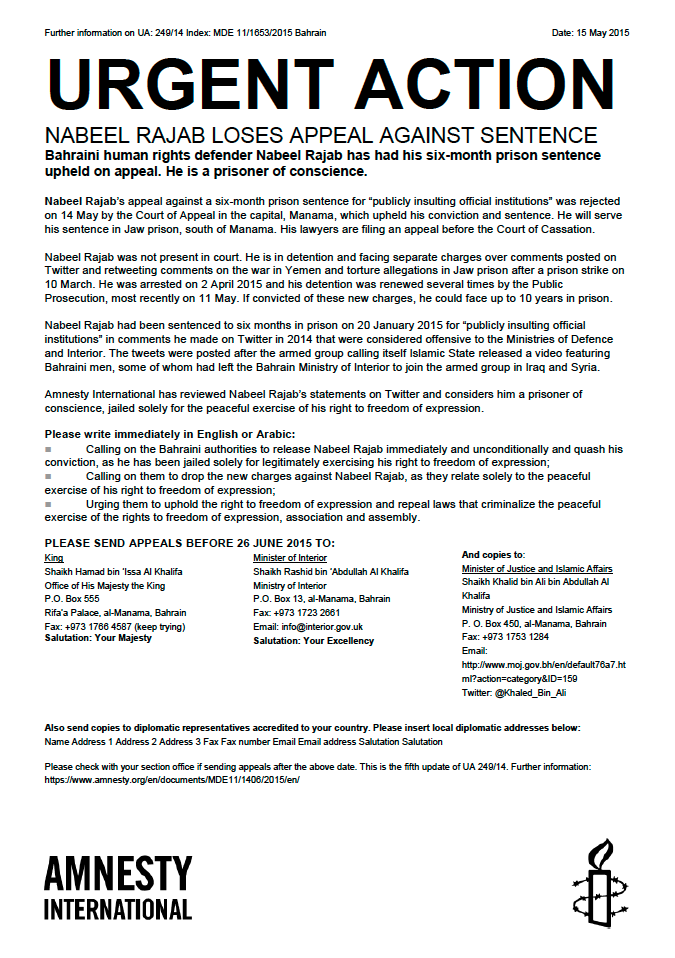 13 May, 2015
Open Letter to Barack Obama by Human Rights Defender Sayed Yousif AlMahafdah
Dear President Obama,
Martin Luther King linked the fight for freedom, equality, and justice for African-Americans to the struggle of people around the world face: "injustice anywhere is a threat to justice everywhere." Today I write to you about the struggle of my people in Bahrain.
In Bahrain, we have suffered from injustice and inequality for decades, and we've been fighting for our rights for even longer. The royal Al Khalifa family and their government target and suppress all voices that express the slightest opposition to their many violations against their people.
The government authorities have constantly and systematically focused on targeting Shia Muslims. The government demolished 38 Shia mosques in 2011, they allow hate speech against Shia to go unchecked in the media, they have imprisoned thousands of Shias and continue to use excessive force against Shia protesters. Shia are not allowed in the army, or to rise to important government positions. We are treated as second-class citizens.
The struggle and sufferings of the people of Bahrain are not unlike the struggles of African-Americans under Jim Crow-era laws, or the struggle of black South Africans under apartheid.
Let me tell you the story of my friends in Jaw Prison, Bahrain's largest long term sentence prison for men, where the treatment of prisoners reflects the discrimination of Shia outside the prison walls.
On 10 March at Jaw, hundreds of Shia men and children were subjected to collective beatings, torture, and starvation. Prisoners used smuggled phones to upload photos of their torture to social media. Guards attacked the Shia prisoners and mocked their sect. The guards deprived them of practicing their beliefs and performing prayers. Some families have not heard from their imprisoned loved ones for weeks.
In addition, the authorities prosecute anyone who dares to report these crimes. Most recently, they arrested my colleague, prominent human rights defender Nabeel Rajab. He faces up to 10 years in prison for posting tweets about these and other human rights violations. The torture and abuse is continuing as I write. Unfortunately, no one seems to be able to stop it or even care.
Despite of this discrimination, we aim to achieve equality, freedom, and democracy, which we deserve as much as any other people. We believe in Martin Luther King's words, "our lives begin to end the day we become silent about things that matter." To take Dr. King's words for Bahrain: "Our goal is freedom, [we] believe we are going to get there because however much she strays away from it, the goal of [Bahrain] is freedom."
We urge you to walk in the steps of US rights champion Martin Luther King and support our struggle. Be the voice of the people of Bahrain when you meet our crown prince.
Sincerely,
Sayed Yousif AlMahafdah
Human rights defender and a former political detainee in Bahrain
Vice President of the Bahrain Center for Human Rights
@saidyousif
12 May, 2015
May Champions for Justice: The Bahrain 13
The Bahrain 13 are a group of opposition leaders, rights activists, bloggers and Shi'a clerics arrested in connection with their role in the February 2011 protests. They played an influential part in the protests including mobilizing the public opinion against the government, organizing protests and shaping legitimate political demands. This month they are featured in the Champions for Justice to shed light on the escalation of prisoner abuse in Bahrain. The Bahrain 13 in particular have been subjected to mistreatment since they were first arrested in 2011, which was well documented by the Bahrain Independent Commission of Inquiry. More recently, they have been separated from the rest of the prisoner population and made to wear uniforms designating them as criminal convicts, unlike other political prisoners.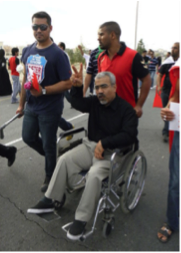 Dr. Abdujalil al-Singace is a mechanical engineer, prominent blogger, and human rights activist who has promoted human rights as a member and leader of multiple political societies. In 2011, Dr. Singace was arrested in the peaceful protest movement. Dr. Singace was subjected to torture and ill-treatment, including forced standing, verbal and sexual assault, beatings, and prolonged solitary confinement. In June 2011, he was sentenced to life in prison for allegedly plotting to topple the government. Dr. Singace continues to face deteriorating health conditions as a result of torture in addition to his previous medical ailments that have only worsened under the minimal care provided while he remains in prison. Since March 2015, he has been on a hunger strike to protest the mistreatment of Jaw prison detainees. As of April 1st, Dr. Singace has been in al-Qala's hospital and there is serious concern of his deteriorating health.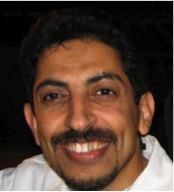 Abdulhadi al-Khawaja is a leading human rights defender who played a prominent role in Bahrain's 2011 peaceful protests movement. In April 2011, government forces stormed his daughter's apartment, severely beat him and arrested him. Al-Khawaja was sentenced by a military court to life in prison based on confessions obtained under torture. Since his arrest, Al-Khawaja has been subject to many instances of abuse from his captors and has engaged in multiple hunger strikes to protest prison conditions. The Government of Bahrain has refused to investigate these allegations and al-Khawaja has been denied adequate care since his detention, despite the fact that he is at risk of further health complications.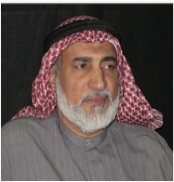 Abdulwahab Hussain is a philosopher and social critic with a long history of activism in Bahrain. Hussain worked as both a teacher and a social worker until he was dismissed from his posts on account of his political activities. He joined many human rights defenders in organizing the 2011 protest movement against the Bahrain government and was subsequently arrested on March 17, 2011. He and his daughter were both beaten during the arrest and Hussain was subjected to torture and mistreatment during his incarceration. Hussain has been consistently denied access to medical care while in prison, despite his suffering from a chronic neurological disorder.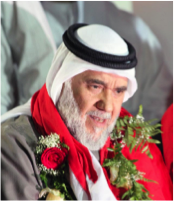 Hassan Mushaima is a Bahraini Political activist, teacher and Secretary General of the al-Haq movement. In 2011, Mushaima was tried in absentia while receiving medical treatment in the UK for allegedly plotting a coup. The government of Bahrain dropped their previous charges as a concession to the opposition and as a result Mushaima returned to Bahrain. However, in March 2011, in an apparent change of heart, security forces arrested Mushaima. Despite his advanced age and frail health, Mushaima was subjected to all forms of torture and ill-treatment. During his trial, he was not permitted to testify, nor was his lawyer allowed to speak in his defense. He was sentenced to a life in prison by military court. Despite the fact that his medical condition requires immediate attention, he has been denied adequate medical treatment and necessary checkups. In April 2014, Mushaima's family announced that he was cancer free, but currently still continues to serve his life sentence in prison.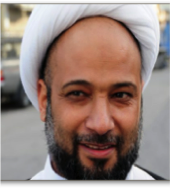 Sheikh Abdulhadi al-Mukhodher is a Shia cleric and prominent opposition activist. In March 2011, he was arrested and held in solitary confinement. He was sentenced to 15 years in prison on charges including "plotting to overthrow the government" in a military court trial deemed unjust by many international human rights organizations. Al-Mukhodher was previously arrested for his participation in opposition politics in 2010. During his time in prison, authorities forbade his family from asking him about torture, looking for signs of injury under his clothing or giving him news on the situation outside. In January 2013, his final appeal was rejected, resulting in severe limits on visitations. He went on a hunger strike in February 2013 to protest the ban on visitation and his treatment in prison.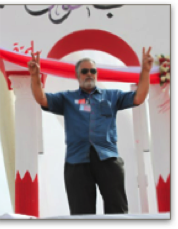 Mohammed Hassan Jawad is a well-known, independent human rights activist, who has campaigned specifically for human rights on behalf of detainees and prisoners. He has been arrested multiple times for his relentless criticism of the Bahraini government's human rights. In 2011, he was arrested after publically condemning the King and calling for the release of several detained human rights defenders. Mohammed has been sentenced to 15 years in prison on charges of "conspiring to topple the regime and collaborating with terrorist organizations". In prison, Mohammed suffers serious health issues as a result of alleged torture, including being hung by his hands and beaten with a hose, electrocution and sexual harassment.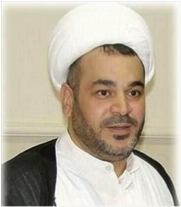 Mohammed Habib al-Miqdad is a prominent Bahraini-Swedish religious leader, scholar, social activist, and president of Al-Zahra Charity Institution for Orphans. He is well-known for speaking out against injustices related to corruption, discrimination, arbitrary detention and torture. After his arrest in April 2011, al-Miqdad claims he was blindfolded, handcuffed, and repeatedly tortured by the son of the Bahraini king, Nasser Bin Hamad. In June 2011, al-Miqdad was sentenced to life in prison for inciting attacks on policemen and plotting to overthrow the Bahraini monarchical government and "establishing a terrorist organization abroad." In 2013, he was admitted to the hospital due to severe stomach pains which lasted over a year before the Bahraini authorities allowed him treatment. Doctors confirmed that his difficulty ingesting food was a direct result of severe torture and injury to the abdomen.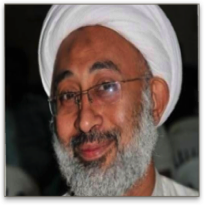 Sheikh Mirza al-Mahroos is a prominent religious leader and vice president of Al-Zahraa Society of Orphans. Al-Mahroos was violently beaten and arrested during an early morning house raid on 1 April 2011. Over a period of two months in prison, Al-Mahroos was allegedly subjected to daily beatings, sexual harassment, verbal abuse, and humiliation. Al-Mahroos also reported that he suffered from severe pain both in his legs and his stomach that the authorities refused to provide adequate medical treatment for. Despite having the proper documentation, Al-Mahroos was not permitted to visit his wife who later died in early 2014 from a chronic disease. Al-Mahroos' daughter, Zainab, who was born 28 days after his arrest, has been denied a passport without proper justification from the authorities. Al-Mahroos was sentenced to a 15-year prison term on charges of conspiring against the government and plotting to overthrow the regime and is currently serving his sentence in Jaw Prison.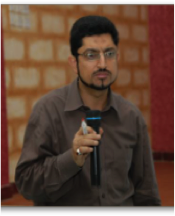 Salah al-Khawaja, brother to Abdulhadi al-Khawaja, is a well-known political activist. During the uprising in 2011, he sought to document events and contact international media. In March 2011 during his arrest, he was thrown from the roof of the house on the orders of the commanding officer. While in detention, Al-Khawaja was subjected to torture and ill-treatment that included beatings, being doused with cold water, having guards spit in his mouth, as well as being forced to kiss the shoes of his interrogators. In April 2015, he and his brother were prevented from attending the funeral of their eldest brother Abdulaziz, who passed away while they were in prison. He is serving out a 5 year sentence in prison.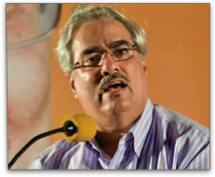 Ibrahim Sharif is a leading opposition politician and General Secretary of the Wa'ad Party. He is an advocate for peaceful and moderate reforms towards democracy and the rights of the Shia majority in Bahrain. He is known for his ideas and speeches about a range of political issues, and his loyalty to the Arab culture. In prison he has been subjected to torture, beatings, humiliation and verbal abuse. He has been routinely denied contact to his family. Following a series of unfair trials, Ibrahim is now serving five years in prison for his peaceful protests and advocacy for justice, rights, and democracy in Bahrain.
Mohammed Ali Ismael is a political activist and close relative of Abdulwahab Hussain. He was arrested on 23 March 2011 and detained for two weeks at Al Qa'lah, where was subjected to electrocution during interrogations in an attempt to extract a false confession. The interrogations took place without the presence of any legal counsel. Ismail was tried and sentenced to 15 years in prison by a special military court on charges that included "collusion with a terrorist organization" and "plotting to overthrow the regime."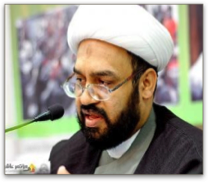 Sheikh Saeed Al-Noori is a religious cleric and member of Al Wafaa. Al-Noori has been known to speak out and criticize the government on human rights violations. He was arrested on 15 August 2010 by the security forces for unspecified activities intended to "undermine security and stability in the country." Before his arrest, he had participated in the organizing of demonstrations demanding the release of detainees and prisoners. At his hearing before the public prosecutors on 28 August 2010, Al-Noori showed signs of beatings and possible torture on his hands and feet. He stated that he had been hung by his arms, handcuffed, and beaten. Al-Noori was released on 28 February 2011, but was arrested again by security forces on 17 March 2011 during a home raid because the government viewed him as being "closely aligned with those seeking more radical changes in the power structure." The alleged torture continued even during his second arrest and Al-Noori was sentenced to life in prison.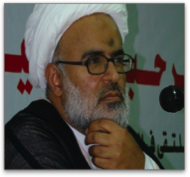 Sheikh Abduljalil Al-Miqdad is a prominent political leader and the founder of the Al Wafaa, a Shia opposition political group in Bahrain. In 2010, due to his political views, he was prohibited from leading prayers. In March 2011, he was arrested and allegedly subjected to torture including being beaten with belts, being spat on and being drenched in water. After his arrest, he went through a humiliating three hour interrogation by an individual who identified himself as the personal representative to the King. The authorities then allegedly threatened to rape his wife if he did not apologize for his actions on camera. Sheikh Abduljalil is currently still in prison serving a life sentence.
We call on the Bahrain government to investigate allegations of torture & mistreatment of the Bahrain 13 and all other prisoners. We also urge them to provide adequate medical treatment to all of those suffering from ailments as a result of this alleged mistreatment as well as any pre-existing conditions. Finally, we call for the immediate release of the Bahrain 13 from prison and all prisoners of conscience currently detained in Bahrain.
6 May, 2015
Nabeel Rajab's case update
The Bahrain Center for Human Rights condemns the arrest and detention of Nabeel Rajab, a prominent human rights defender in the Kingdom of Bahrain. We call on the Bahraini authorities to immediately and unconditionally release Mr. Rajab and to drop all charges against him.
An update regarding the latest incidents about Nabeel Rajab's arrest and detention is shown below.
UPDATE:
on May 14, 2015 The court of appeal upheld the six-month imprisonment sentence against Nabeel Rajab. [BCHR Statement]
On May 11, 2015 the Bahraini High Court extended Nabeel Rajab´s detention for 15 days.
On May 4, 2015, the appeal verdict for his previous sentence was once again postponed to May 14, 2015. Meanwhile, on May 11, 2015, Nabeel Rajab is to appear in front of the public prosecution for his current charges, and it will be decided whether his detention should be extended or he will be released.
On April 5, 2015, the Court of Appeals held a hearing in the case against Mr. Rajab concerning "insulting statutory bodies". Though the appeal proceedings had been closed and the verdict hearing had been scheduled for April 15, 2015, the court informed Mr. Rajab's lawyers on April 4, 2015, that the Court had decided to re-open the case after receiving from the Public Prosecution a "supplementary defense memorandum". The court handed over a copy of that memo to Mr. Rajab's lawyers and adjourned the appeal to May 4, 2015 in order to receive the reply to the Prosecution's memo. According to Mr. Rajab's lawyers, no new material arguments or grounds would justify the re-opening of the case.
On April 3, 2015, the Criminal Investigations Department (CID) regarding two new charges brought against him interrogated Mr. Rajab in the presence of his lawyers. The first charge is "insulting a statutory body" (Article 216 of the Bahraini Criminal Code) referring to the Ministry of Interior in relation to tweets he posted denouncing the torture of detainees at Jaw Prison. The second charge is "disseminating false rumors in time of war" (Article 133 of the Bahraini Criminal Code) in relation to tweets he published about the Saudi-Arabia led coalition air strikes in Yemen. If sentenced on the second charge, Mr. Rajab could be facing up to 10 years imprisonment.
On April 2, 2015, at 4:00 pm, over twenty police cars surrounded Mr. Rajab's house and policemen arrested him on charges of "spreading false news". The arrest relates to a tweet from Mr. Rajab denouncing the torture of detainees at Jaw Prison. Mr. Rajab was then sent to the General Directorate of Anti Corruption Economic and Electronic Security to be interrogated.
The United States through a statement from the Department of States called on the Bahraini authorities to drop the charges against Nabeel Rajab and to release him immediately.
Nabeel Rajab's harassment in Bahrain infographic
Coverage by Media, NGOs and the International Community's Response and Statements about Nabeel Rajab
28 Apr, 2015
Amnesty International Urgent Action - Bahrain: Sheikh 'Ali Salman's trial resumes
16 Apr, 2015
Behind the Rhetoric: Human Rights Abuses in Bahrain Continue Unabated
EXECUTIVE SUMMARY
This report reviews the current human rights situati on in Bahrain, a small but strategically located Gulf kingdom with a population of just under one and a half million, which has been ravaged by internal dissension since 2011.
Amnesty International has monitored human rights developments in Bahrain for many years but never more closely than in the past four years, which have seen widespread violations by government security forces. These have included torture and other ill-treatment of detainees, unfair trials, the imprisonment of prisoners of conscience – persons sentenced to prison terms for peacefully exercising their rights to free speech, association or assembly – and unlawful killings, with those responsible all too frequently escaping accountability. Anti-government elements have also carried out several bomb explosions and other violent acts targeting the security forces.
This report documents many of these human rights violations and recommends a series of measures that the government should take if, as it has repeatedly professed in UN and other fora, it is committed to ending abuses and upholding the rights of all Bahrainis without discrimination, and to ensuring accountability when abuses do occur. As the report shows, although the government has introduced a number of legal and institutional reforms in recent years to improve human rights, these have so far proved inadequate and have failed to ensurean end to serious rights violations, and justice and appropriate redress for the victims of abuses by state forces.
Four years ago, popular protests in Manama, Bahrain's capital, sparked off a series of events that have polarized Bahraini society and opened deep divisions between the country's ruling Sunni Muslim minority and an opposition that draws its strength mostly from the Shi'a Muslim majority, who make up some two thirds or more of the Kingdom's predominantly Muslim population. The government's heavy handed response to the protests that began in February 2011 as mass protests elsewhere swept aside longstanding Arab rulers in Egypt and Tunisia, saw protesters beaten and shot, a period of martial law, and opposition activists detained, tortured and imprisoned after grossly unfair trials, eliciting an outcry both at home and abroad. To its credit, the government responded by appointing a group of international lawyers and human rights specialists – the Bahrain Independent Commission of Inquiry (BICI) – to investigate alleged human rights violations, setting it a tight timetable to complete its task. In November 2011, the BICI submitted its report to Bahrain's King personally, and he publicly committed the government to accepting its findings and implementing its recommendations. In essence, the BICI concluded that security forces had committed torture and other ill-treatment, unlawful killings and that Bahrain's courts failed to deliver fair trials, and recommended far-reaching legal and institutional reforms to halt and prevent any repetition of such abuses and further investigations to ensure that those responsible for the human rights violations that had occurred were held accountable.
The King's unconditional acceptance of the BICI findings and his stated commitment to ensure full implementation of the BICI recommendations engendered high hopes but more than three years on, these have all but evaporated and tension within the Kingdom remains critically high. The government has introduced reforms but these have been undermined by its imposition and use of other repressive laws and regulations to imprison peaceful critics, including human rights defenders, and ban peaceful protests in Manama. Meanwhile, compliant courts have sentenced political opposition leaders to lengthy prison terms and continue to jail those who take to the streets to show their defiance on charges of "illegal gathering."
Bahrain, today, continues to go through a political and human rights crisis. The government proclaims its commitment to real and meaningful reform – indeed, it claims that it has already made improvements that exceed those that the BICI said were urgently needed. In practice, however, serious violations continue to occur and do so on an extensive scale, and the sense of grievance among victims, their families and their community remains acute. To date, Bahrain's allies - the USA, the UK and other EU states – have generally refrained from publicly criticizing Bahraini human rights violations and have appeared to accept the government's claimed commitment to reform at face value, perhaps while lending support for institution-building and human rights training. As this report shows, however, such quiet engagement has yet to produce real and sustained improvements in Bahrain and now warrants review. The Bahrain government should be left in no doubt that it cannot continue to count on the support of its allies unless it moves swiftly to institute genuine safeguards for the human rights of all Bahrainis, ensure proper accountability for human rights violationsand comply fully with its obligations under international law and human rights treaties to which it is party.
In order to address the current human rights crisis, the Bahraini authorities must, as a matter of priority, take the following steps:
Bring Bahraini laws in line with international law and standards and ensure these are respected and implemented in practice;
Release all those detained for lawfully exercising their right to freedom of expression, association or peaceful assembly;
Start a full and comprehensive legal reform of the judiciary to ensure its full impartiality and independence from the executive authorities;
Ensure thorough investigations, including where necessary re-opening closed investigations, into all cases of torture or other ill-treatment, death in custody and killings committed by the security forces with a view to delivering truth, justice and adequate reparation to the victims and their relatives;
Ensure fair retrials of all those convicted after unfair trials and without the use of "confessions" extracted under torture or other ill-treatment.
The international community, in particular the UK, US and EU governments, must:
Raise concerns publicly and in private about human rights abuses in Bahrain with a view to ensure full compliance with Bahrain's international human rights obligations;
Push for a more comprehensive and prompt reform of the justice system in order to ensure accountability.
Click here to download the full report
Click here to read the the PDF link
14 Apr, 2015
Why Is Bahrain's Government Afraid of a Tweet?
I am on trial for saying what everyone knows: Bahraini authorities are turning a blind eye to the Islamic State
Imagine, for just a moment, if a U.S. soldier left his post to travel to Iraq and join the Islamic State. Imagine that he filmed himself in Iraq as proof of his defection. Imagine if it then emerged that the Department of Defense was distributing books and materials, which spread hateful ideologies that encouraged the soldier's defection.
What would happen?
American society would immediately self-reflect: What led our serviceman to join the jihadi group? Where did the United States go so wrong, to produce terrorists out of soldiers? The press would demand answers from the government. The secretary of defense would be compelled to make a statement; maybe the president would, too. They might argue that the evidence is refutable, but their political opponents and the public would demand an adequate explanation. An inquiry might be launched. Due process would be followed.
Eventually, a respected conclusion would emerge. It might find that the government was responsible, or partially responsible, for the spread of hatred and inculcation of terrorist ideologies and tighten regulations. Someone might lose his or her job, or even be brought to criminal prosecution. Or the inquiry might exonerate the government and Americans could rest on the knowledge that, against severe public scrutiny, the United States successfully demonstrated the integrity of its armed forces.
If that scenario seems unrealistic, then know that something very similar to what I described has happened in my home country — Bahrain. Except there, the government engaged in no such self-reflection.
Last year, four Bahrainis traveled to Iraq where they joined the Islamic State. In a video filmed and uploaded on YouTube, they call on their fellow Bahrainis to join the terrorist organization. One of them, Mohammad Isa Albinali, formerly a lieutenant in the Ministry of Interior and going by the name Abu Isa Al Salmi, looks straight into the camera and declares King Hamad of Bahrain, the prime minister, the crown prince, and the government of Bahrain infidels for their alliance with the United States and for leaving in peace "Rejectionist" Shiites in their husseiniyas, where they "insult" Islam and Islamic figures.
Around the same time, two books published by the Ministry of Defense were leaked to the press and to my organization, the Bahrain Center for Human Rights. One was titled The Light of the Sunni Faith and the Darkness of Heresy, another The Light of Unity and the Darkness of Paganism. Later, I acquired a Saudi Arabia-published book at the Bahrain Defense Forces library titled From the Doctrine of the Shiites.
These books describe Shiite Muslims as "Rejectionists," a favored term among hard-line Sunnis, and present our ideology in a twisted fashion, to appear as though we reject the fundamentals of Islam itself. A typical passage from the Doctrine of the Shiites reads: "The Rejectionists, who in our era are called Shiites, say that the Quran we have is not the one which was received by the Prophet Muhammad, but has been changed, added to, and had parts removed from it." This is inflammatory for all Muslims, who believe the Quran to be the unchanged word of God.
The majority of Bahrain's citizens are Shiites, estimated at up to 60 percent (exact figures do not exist). But the overwhelming majority of the security forces are Sunni, many of them recently naturalized Pakistanis, Yemenis, Syrians, and Iraqis. These men are imported to Bahrain for the express purpose of filling the rank and file of the Bahrain Defense Force and the police. They are regularly deployed to break up protests in the streets of Bahrain. The majority of protesters are Shiites.
The math is simple: The police and army are almost all Sunni, predominantly clashing with Shiite protesters.
Government ministries distribute texts vilifying Shiites to the police and army.
Government ministries distribute texts vilifying Shiites to the police and army.An estimate of 100 Bahrainis have gone to join the Islamic State, at least one of whom, but possibly more, have come from the security institutions. Bahrain's security forces demolished dozens of Shiite places of worship in 2011. The Islamic State, for its part, is hateful of all Islamic sects and thoughts which do not align with their own and have demolished Shiite mosques and national heritage sites alike. How the terrorist Mohammad Isa Albinali considers the Bahraini government to be protectors of the Shiite is beyond comprehension, considering the evidence. But then, it seems that nothing short of genocide is enough for Islamic State.
On Sept. 28, 2014, I tweeted the evident conclusion: "many #Bahrain men who joined #terrorism & #ISIS came from security institutions and those institutions were the first ideological incubator."
On Oct. 1, 2014, police arrested me and charged me with insulting the Ministries of Interior and Defense. In January, the criminal court sentenced me to six months imprisonment for my tweet, a sentence which the appeal court will decide whether to uphold or acquit me of on Tuesday, May 5.
Meanwhile, Bahrain's government has made no move to stem the tide of homegrown terrorism. Not only does the government continue to distribute hateful books, but Islamic State sympathizers are allowed to freely advocate on the terrorist group's behalf without suffering any government response. If you are a supporter of the Islamic State, you can find forums and write your thoughts about the terrorist group's latest battlefield victories and defeats. Meanwhile, the Bahrain Center for Human Rights' website has been blocked by Bahraini Internet service providers since 2006.
Bahrain has extremely tough anti-terrorism laws. Suspects can be detained up to six months before they see a judge, and over 70 people have been sentenced to life for terrorism — in most if not all cases, the defendants were tortured and coerced to confess. But the government has not targeted Islamic State sympathizers or financiers with these laws. Instead, the focus has been on local street protesters. The law also allows the state to revoke the citizenship of terrorists, and in January the state stripped 72 people of their citizenship, around 50 of whom were human rights activists, journalists, bloggers, religious clerics, and opposition activists. The rest were actually terrorists who had joined the Islamic State or al Qaeda affiliates in Syria, but their inclusion with peaceful rights activist says more about how Bahrain considers the civil rights movement and political opposition than it does their commitment to fighting terrorism.
This presents an unresolved dilemma. Bahrain, like Saudi Arabia, Qatar, and the United Arab Emirates, is a member of the U.S.-led coalition against the Islamic State, but the government in Manama turns a blind eye to supporters of jihadi groups. In February, Bahrain sent fighter jets to Jordan to help bomb Islamic State-held territories in Syria in response to the barbaric immolation of Jordanian pilot Moaz al-Kasasbeh. Yet it is doing nothing to stop indoctrination at home. Saudi Arabia was perhaps the first country to see the tragic consequences of this contradiction, when in November Saudi Arabian al Qaeda fighters returned home from Syria and opened fire on a Shiite mosque in the Eastern Province, killing seven.
The United States, Britain, France, and other major parties in the war against the Islamic State also face a dilemma. They are working with Bahrain and other Gulf countries to bring security and stability in the region, yet they have been ineffectual in stopping the flow of men and cash from these countries to Iraq and Syria. Qatar and Saudi Arabia have been the most heavily criticized for their contradictory role in the operations, but Bahrain deserves to be in the spotlight, too. Not just because it is allowing terrorists and their supporters freedom, but because it is using most of its antiterrorism capacity against mostly peaceful activists.
When Bahrain would rather imprison me for calling out their idiosyncratic security policies rather than address those policies, how can the United States work with them to eradicate the Islamic State? Ultimately, the United States, Britain, European countries, and other powers need to put further pressure for their Gulf allies to challenge terrorism at home. Or else, the cycle of violence will only perpetuate and spread.
Click here to read the full article published on Foreign Policy
14 Apr, 2015
Open Letter from Nabeel Rajab to President Obama
From: Nabeel Rajab
President of the Bahrain Center for Human Rights
Isa Town Detention Center
Bahrain
Dear President Obama,
I write to you from a Bahraini jail cell, and this message was never meant to go beyond its walls. Even though I have never advocated for violence nor harmed another living soul, I have spent 28 of the last 36 months in a Bahraini prison for actions that can only be counted as crimes in a nation that stifles free expression and criminalizes open assembly. I have documented my government's use of torture. I have reported on civilian casualties in Yemen. I have held a different opinion than that of a king. In retaliation, I may spend the next ten years of my life in jail.
While my government punishes me for demanding an end to its assault on civil and political rights, other GCC states, especially Saudi Arabia, subject human rights defenders to harsher abuse. Their repression can be seen in the flogging of free speech activist Raif Badawi and the death sentence against the religious scholar and human rights advocate Nimr al-Nimr. Saudi courts even sentenced Raif's lawyer, Waleed abu al-Khair, to 15 years in prison. We as human rights defenders are targeted for giving voice to the marginalized, people seeking to take the reins of their own destiny; our governments do everything in their power to prevent us from acting upon the best ideals of our conscience.
The message you directed toward your Gulf allies last week laid the foundation for real change. Your words tacitly acknowledged what we in the region understand: only democracy can bring stability to the Middle East. And while democracy may take time to develop, the process cannot begin unless our right to free speech is protected. Right now, our governments divide us along religious lines, preventing us from collectively challenging extremism within our societies. As well, our rulers aggressively punish critics of the humanitarian catastrophe in Yemen. We simply ask, however, for greater democratic participation in our nation's affairs, and the ability to freely express our contempt for violence and extremism.
I thank your administration for calling for my release, and the release of my fellow human rights defenders. I urge you to defend our right to free speech when you meet with the monarchs of the Gulf, and call for:
The immediate and unconditional release of all political prisoners;
An end to the criminalization of free speech and expression, including any laws against criticism of government institutions or defamation of a king;
The cessation of all acts of torture and reprisal in GCC detention centers; and
The protection of free and open civil society space capable of fostering long-term stability and growth in the region.
The citizens of Bahrain and her neighbors have extraordinary potential. With unshackled voices, we can build stability and challenge extremism. What we need today is space for tolerance, plurality, and honest dialogue, the foundations of a democratic process that the reprisals against me and my colleagues seek to undermine.
Yours Sincerely,
Nabeel Rajab
Click here to read publication of the letter on New York Times
13 Apr, 2015
Authorities Further Attack Human Rights Lawyer and Others Whose Citizenship has been Unlawfully Revoked
On 5 April 2015, authorities in Bahrain arrested human right lawyer Taimoor Karimi, who had his citizenship revoked in 2012. The Bahrain Center for Human Rights (BCHR) condemns the authorities' continued targeting and harassment of activists whose citizenship was illegally revoked.
On 5 April 2015, ten Bahrainis who had their citizenship revoked had an appeal hearing against the court's initial sentence of deportation and a BHD100 fine that was issued on 28 October 2014. The trial was postponed to 6 May; however, after leaving the court, a policeman called back lawyer Taimoor Karimi, seized his driving license and asked him to stay at the courtroom. He was asked to pay the fine of BHD100, an amount he didn't have at the time. He was immediately arrested without allowing him to contact his lawyer or family.
Karimi was kept in a room in the public prosecution until 2 pm. Then he was handcuffed and transported to Passport and Residency Directorate where he was kept for five more hours without taking care of his basic needs, including food, drink or being allowed to use the toilet and pray until he started calling and banging on the door. He suffers from high blood pressure and wasn't given his medicine or allowed to contact his family.
Security forces attempted twice to take Karimi to Jaw Prison but failed to do so because of administration issues so he was taken back to the Passport and Residency Directorate twice. He was finally detained in Jaw Prison and was allowed to call his family after a full day between detention centers. At Jaw Prison, he was kept in the cell for foreigners and wasn't allowed in the cells where Bahrainis are detained. On 6 April, his family paid the fine but he wasn't allowed to leave before being sponsored by one of his relatives. Karimi and his sponsor were told to be present at the Passport and Residency Directorate after his next appeal hearing.
It is important to note that nine other Bahrainis are facing the same situation and are required to find sponsors or else they'll be deported by force. The Government of Bahraini revoked the citizenship of more Bahrainis in 2014 which increases the number of individuals at risk of deportation. Moreover, their bank accounts were seized on orders from the authorities and they're unable to even change the ownership of their properties.
BCHR believes that the authorities are deliberately harassing and humiliating those whose citizenships have been revoked, and particularly those who have had undertaken human rights activities. The actions taken by the Government of Bahrain are in direct violation of Article 15 of the Universal Declaration of Human Rights that guarantees everyone "the right to a nationality" and states that "no one shall be arbitrarily deprived of his nationality nor denied the right to change his nationality."
The Bahrain Center for Human Rights calls on the Government of Bahrain to:
Immediately halt the deportation of the nine Bahrainis, which is in violation of Article 15 of the Universal Declaration of Human Rights;
Immediately reinstate the nationality of the 31 whose citizenship was revoked in 2012, and;
Accede to the 1954 Convention relating to the Status of Stateless Persons and to the 1961 Convention on the Reduction of Statelessness.