11 May, 2013
Freedom House: Freedom In The World 2013 - Bahrain
May 2013: OVERVIEW: Despite an ongoing security crackdown, prodemocracy protests continued throughout 2012. While most remained peaceful, there were signs that the opposition was becoming more radicalized. Bahraini courts upheld life sentences for opposition leaders, and the year featured new rounds of arrests and incarcerations of human rights activists, including Nabeel Rajab and Zaynab al-Khawaja. The government promised to meet international human rights standards and implement the recommendations of an official 2011 inquiry, but it failed to enact substantive reforms in practice. Although several police officers were put on trial for abuses carried out in 2011, the details of the proceedings and sentences remained unclear. No high-level officials had been held accountable for torture or police brutality by year's end, and the government refused to engage in meaningful discussions with the opposition. The al-Khalifa family, which belongs to Bahrain's Sunni Muslim minority, has ruled the Shiite-majority country for more than two centuries. Bahrain gained independence in 1971 after more than a hundred years as a British protectorate. The first constitution provided for a legislative assembly with both elected and appointed members, but the monarch dissolved the body in 1975 for attempting to end al-Khalifa rule. In 1994, prominent individuals who had petitioned for the reestablishment of democratic institutions were detained, sparking unrest that left more than 40 people dead, thousands arrested, and hundreds either imprisoned or exiled. After Sheikh Hamad bin Isa al-Khalifa ascended to the throne in 1999, he released political prisoners, permitted the return of exiles, and eliminated emergency laws and courts. He also introduced the National Charter, which aimed to create a constitutional monarchy with an elected parliament, an independent judicial branch, and rights guaranteeing women's political participation. Voters approved the National Charter in 2001, and the country was proclaimed a constitutional kingdom the following year. However, leading Shiite groups and leftists boycotted local and parliamentary elections in 2002 to protest campaigning restrictions and gerrymandering aimed at diminishing the power of the Shiite majority. The government barred international monitors, and Sunni groups won most seats in the new National Assembly. Shiite groups that boycotted the 2002 voting took part in the next elections in 2006. Al-Wefaq, a Shiite political society, won 42 percent of the vote and 17 of the 40 seats in the Council of Representatives, the lower house of the National Assembly. In 2007, security forces began an escalating crackdown on the government's critics. Tensions increased after the 2009 arrest of Hassan Mushaima, Abduljalil al-Singace, and Mohammed Habib al-Muqdad, three leaders of the opposition political association Haq. Protests and arrests grew more frequent in 2010, and torture of detainees was reported. In elections for the Council of Representatives in October 2010, Al-Wefaq won 18 seats. A combination of 17 independents and 5 Islamists—all Sunnis and supporters of the ruling family—captured the remainder. As in 2002 and 2006, critics accused the government of granting citizenship to foreigners to boost the number of Sunni voters. In February 2011, Bahraini activists, mostly from economically depressed Shiite communities, organized small demonstrations to call for political reform and an end to sectarian discrimination. The brutal police response galvanized support for the protest movement, and tens of thousands of demonstrators converged on central Manama. Military and security forces dispersed the crowd in a violent nighttime raid on February 17, but hundreds of thousands of Bahrainis continued to demonstrate in various parts of the capital. In March, the government declared martial law and summoned troops from regional allies including Saudi Arabia to backstop a prolonged crackdown. In the subsequent months, the authorities arrested hundreds of activists and prodemocracy demonstrators. Many were tortured and tried by military courts. Leaders including Mushaima, Singace, Ibrahim Sharif, and human rights activist Abd al-Hadi al-Khawaja were sentenced to life in prison. The arrests also extended to journalists and bloggers who reported on the crackdown, and medical personnel who treated injured protesters. Thousands of people were fired from their jobs for supporting the uprising. The government lifted martial law in June 2011 but maintained a heavy security presence in primarily Shiite villages. Security forces restricted the movements of Shiite citizens, periodically destroyed property, and continued to arrest regime critics and activists. In June, King Hamad appointed a Bahrain Independent Commission of Inquiry (BICI) to investigate allegations of human rights abuses during the crackdown. In late November, the panel concluded that security personnel had used excessive force. The BICI found no evidence that Iran or other foreign elements were behind the uprising, contradicting a key government claim. The report recommended that the government reinstate fired workers, release political prisoners, and punish members of the security forces who broke the law. Widespread protests and the systematic security crackdown continued throughout 2012, and several protesters were killed during the year. The regime also continued to abuse suspected dissidents. In one prominent case, 16-year-old Ali al-Singace was allegedly arrested, tortured, sexually assaulted, stabbed, bound in handcuffs, and dumped on the street. The protest movement was most visible in April, when the country hosted an international Formula One race despite activists' objections that the government was using it to paper over ongoing political unrest. Protesters remained mostly peaceful, although younger activists grew more confrontational with police, in some cases throwing Molotov cocktails. In September, the government pledged to honor over 120 UN recommendations on improving human rights conditions, but the year featured targeted arrests of human rights activists who had communicated effectively with international audiences. The country's best-known activist, Nabeel Rajab, was arrested in June and subsequently sentenced to two years in prison for allegedly organizing demonstrations. In August, authorities arrested Zaynab al-Khawaja, daughter of Abd al-Hadi al-Khawaja, for tearing up a picture of the king; she was sentenced to two months in jail. Her father, who had staged a lengthy hunger strike, was again sentenced to life in prison in September after securing a retrial in a civilian court. Other retrials during the year upheld convictions for nine medical personnel who treated wounded protesters in 2011. In October, police arrested Mohammed al-Maskati, head of the Bahrain Human Rights Youth Society, for organizing demonstrations. Even as the crackdown continued, Bahraini authorities took small steps to account for the abuses of 2011. Several police officers were reportedly tried during 2012 for mistreating activists. The government claimed that a number were convicted, but it withheld their identities and closed the court proceedings to the public, making it difficult to verify any actual punishments. In June the government announced that it would distribute $2.6 million in compensation to the families of 17 people who were killed in 2011, addressing one of the BICI recommendations.
POLITICAL RIGHTS AND CIVIL LIBERTIES:
Bahrain is not an electoral democracy. The 2002 constitution gives the king power over the executive, legislative, and judicial authorities. He appoints cabinet ministers and members of the 40-seat Consultative Council, the upper house of the National Assembly. The lower house, or Council of Representatives, consists of 40 elected members serving four-year terms. The National Assembly may propose legislation, but the cabinet must draft the laws. Bahrain's main opposition group, Al-Wefaq, withdrew its 18 members from the Council of Representatives in February 2011 to protest the government's crackdown. The opposition then boycotted interim elections held that September to fill the seats, with the result that all 40 seats are now held by government supporters. While formal political parties are illegal, the government has generally allowed political societies or groupings to operate. A 2005 law makes it illegal to form political associations based on class, profession, or religion, and requires all political associations to register with the Ministry of Justice. While the government claimed that political societies remained free to operate in 2011, it imprisoned key opposition leaders, including Hassan Mushaima (Haq), Ibrahim Sharif (Democratic Action Society), Abd al-Jalil Singace (Haq), Matar Ibrahim Matar (Al-Wefaq), and Jawad Fairuz (Al-Wefaq). Mushaima, Sharif, and Singace were sentenced to life in prison for their activism. After a lengthy appeals process, Bahrain's courts upheld their sentences in September 2012. Bahrain has some anticorruption laws, but enforcement is weak, and high-ranking officials suspected of corruption are rarely punished. A source of frustration for many citizens is the perception that Khalifa bin Salman al-Khalifa, the king's uncle and Bahrain's prime minister since 1971, is both corrupt and a key opponent of reform. Bahrain was ranked 53 out of 176 countries surveyed in Transparency International's 2012 Corruption Perceptions Index. Restrictions on freedom of expression continued in 2012. The government owns all broadcast media outlets, and the private owners of the three main newspapers have close ties to the state. The government and its supporters have used the press to smear human rights and opposition activists. In May, state television engaged in one such campaign against the independent newspaper Al-Wasat, repeating a pattern of harassment that began in 2011. Self-censorship is encouraged by the vaguely worded 2002 Press Law, which allows the state to imprison journalists for criticizing the king or Islam, or for threatening "national security." Human rights activist Nabeel Rajab was arrested in May and June 2012 for criticizing the government on the Twitter microblogging service, though his three-month jail sentence was later overturned. He remained behind bars due to an August sentence of three years in prison for organizing protests, reduced to two years on appeal in December. The prominent blogger Ali Abdulemam, a regular contributor to the popular opposition web forum Bahrain Online, was sentenced in absentia to 15 years in prison by a military court in 2011, and he remained missing in 2012. The government continued to block a number of opposition websites during the year, including those that broadcast live events, such as protests. The authorities also obstructed foreign journalists' attempts to operate in the country. Jonathan Miller, a foreign correspondent for Britain's Channel 4, was arrested and deported along with his crew in April after covering demonstrations. Islam is the state religion. However, non-Muslim minorities are generally free to practice their faiths. All religious groups must obtain a permit from the Ministry of Justice and Islamic Affairs to operate legally, though the government has not punished groups that operate without a permit. In 2010, the government stripped Ayatollah Hussein Mirza Najati, one of the country's top Shiite clerics, of his Bahraini nationality. Police and military forces destroyed over 40 Shiite places of worship during the spring 2011 crackdown. The government has promised to rebuild at least 12 of the mosques, but had not begun widespread efforts to do so in 2012. Academic freedom is not formally restricted, but scholars who criticize the government are subject to dismissal. In 2011, a number of faculty and administrators were fired for supporting the call for democracy, and hundreds of students and some faculty were expelled. Those who remained were forced to sign loyalty pledges. Citizens must obtain a license to hold demonstrations, which are banned from sunrise to sunset in any public arena. Police regularly use violence to break up political protests, most of which occur in Shiite villages. The 1989 Societies Law prohibits any nongovernmental organization (NGO) from operating without a permit. In 2010, the government dissolved the board of directors of the Bahrain Human Rights Society, an independent NGO, and assigned a government-appointed director to run the organization. The authorities blocked visits by foreign NGOs during 2012. Among others, Richard Sollom of Physicians for Human Rights was denied entry in January, and a delegation from the International Trade Union Confederation and the International Labour Organization were denied entry in September. Bahrainis have the right to establish independent labor unions, but workers must give two weeks' notice before a strike, and strikes are banned in a variety of economic sectors. Private-sector employees cannot be dismissed for union activities, but harassment of unionist workers occurs in practice. Foreign workers lack the right to organize and seek help from Bahraini unions. A 2009 decision that shifted responsibility for sponsoring foreign workers from private employers to the Labor Market Regulatory Authority did not apply to household servants, who remain particularly vulnerable to exploitation. Among the several thousand people known to have been fired in 2011 for allegedly supporting the prodemocracy protests were key officials in the General Federation of Bahraini Trade Unions. In September 2012, the government prevented a delegation from the International Trade Union Confederation and the United Nation's International Labour Organization from entering the country to participate in the annual congress of the General Federation of Bahrain Trade Unions. The king appoints all judges, and courts have been subject to government pressure. Members of the royal family hold all senior security-related offices. Bahrain's antiterrorism law prescribes the death penalty for members of terrorist groups and prison terms for those who use religion to spread extremism. Critics have argued that the law's definition of terrorist crimes is too broad and that it has encouraged the use of torture and arbitrary detention. Shiites are underrepresented in government and face various forms of discrimination. Fears of Shiite power and suspicions about their loyalties have limited employment opportunities for young Shiite men and fueled government attempts to erode the Shiite majority, mostly by granting citizenship to foreign-born Sunnis. In 2012 the regime continued its systematic sectarian discrimination and recruited over 5,000 foreign Sunnis to take up Bahraini citizenship. The government continued to obstruct foreign travel by key opposition figures and activists in 2012. Authorities also restricted movement inside the country, particularly for residents of largely Shiite villages outside Manama. A tight security cordon blocked easy access to the capital. Although women have the right to vote and participate in elections, they are underrepresented politically. Women are generally not afforded equal protection under the law. The government drafted a personal status law in 2008 but withdrew it in 2009 under pressure from Shiite clergy; the Sunni portion was later passed by the parliament. Personal status and family law issues for Shiite Bahrainis are consequently still governed by Sharia (Islamic law) court rulings based on the interpretations of predominantly male religious scholars, rather than by any formal statute. freedomhouse.org
9 May, 2013
Bahrain - Human rights defender Naji Fateel to be detained for 60 days on anti-state charges after allegedly being tortured
9 May 2013 According to reports received by the Gulf Centre for Human Rights (GCHR) and the Bahrain Centre for Human Rights (BCHR), the public prosecutor charged human rights defender Naji Fateel with alleged "establishment of a group in order to disable the provisions of the Constitution" and ordered his imprisonment for a period of sixty days pending investigation under the internationally criticized terrorism law. Fateel is a Board member of the Bahrain Youth Society for Human Rights (BYSHR). Reports by BYSHR and other groups allege that Fateel has been subjected to severe torture during interrogation in the notorious Criminal Investigations Directorate (CID). Among the allegations are that he has received electrical shocks to his genitals, left foot, and back, and been subjected to simulated drowning, severe beatings, threats to publish photographs of his wife (taken from her camera which was confiscated when security forces raided the family home), verbal abuse using uncivilized words, hanging by his hands from the ceiling, sexual harassment and threats to rape him, standing for long hours, and sleep deprivation. Local sources reported that Fateel was handcuffed and blindfolded in a CID building and the handcuffs and blindfold were removed only after he was transferred to the Dry Dock prison on 5 May 2013. Follow-up reports also confirmed that he has been taken twice to the Interior Ministry Hospital for treatment due to the severe torture he suffered. Naji Fateel was arrested without a warrant by security officers in civilian clothes at his home in the village of Bani-Jamra at dawn on 2 May 2013, and then transferred to an unknown location. The first contact with his family took place on the evening of 4 May 2013 when he told them about his presence at the CID. For more information see our appeal dated on 02 May 2013: (http://gc4hr.org/news/view/405). The GCHR and the BCHR deplore in the strongest terms the targeting and imprisonment of human rights defender Naji Fateel, as well as the torture he has allegedly suffered. The two NGOs believe that the arrest and charges are solely related to his legitimate and peaceful activities in the field of human rights. The GCHR and the BCHR call on the US administration and other governments that have influence in Bahrain including the UK government, the EU and the leading human rights organizations to put pressure on the government of Bahrain in to: 1. Immediately and unconditionally release Naji Fateel and all human rights defenders and activists held in Bahrain as a result of their peaceful and legitimate human rights activities; 2. Carry out an immediate, thorough and impartial investigation into all reports of alleged torture of Naji Fateel with a view to publishing the results and bringing those responsible to justice in line with international standards; 3. Guarantee the physical and psychological integrity and security of Naji Fateel; 4. Guarantee in all circumstances that all human rights defenders in Bahrain are able to carry out their legitimate human rights activities without fear of reprisals, and free of all restrictions including judicial harassment. The GCHR and the BCHR respectfully reminds you that the United Nations Declaration on the Right and Responsibility of Individuals, Groups and Organs of Society to Promote and Protect Universally Recognized Human Rights and Fundamental Freedoms, adopted by consensus by the UN General Assembly on 9 December 1998, recognizes the legitimacy of the activities of human rights defenders, their right to freedom of association and to carry out their activities without fear of reprisals. We would particularly draw your attention to Article 6 (c) "Everyone has the right, individually and in association with others: (c) To study, discuss, form and hold opinions on the observance, both in law and in practice, of all human rights and fundamental freedoms and, through these and other appropriate means, to draw public attention to those matters" and to Article 12.2, which provides that "the State shall take all necessary measures to ensure the protection by the competent authorities of everyone, individually and in association with others, against any violence, threats, retaliation, de facto or de jure adverse discrimination, pressure or any other arbitrary action as a consequence of his or her legitimate exercise of the rights referred to in the present Declaration."
8 May, 2013
Bahrain: Prisoners Denied Medical Attention, Family, Lawyer and Consular Visits
08 May 2013 The Bahrain Center for Human Rights is seriously concerned for the health and well being of imprisoned activists, human rights leaders and political leaders who are currently being denied access to adequate healthcare and denied their right to receive visits from family members, their lawyers, and denied consular services. Members of the '
Bahrain 13
' and
Zainab Al-Khawaja
are being denied these rights because of their refusal to wear a prison uniform. Members of the Bahrain 13 are currently being denied access to sanitary items, such as shampoo, soap, toothpaste, toothbrush, and laundry detergent. In Bahrain, prisoners are required to buy these essential items in a prison store. All members of the Bahrain 13 are currently denied access to this store because they refuse to wear the prison uniform. They are therefore unable to maintain appropriate hygiene. A doctor working closely with the BCHR stated that "denying the prisoners from buying sanitary and hygienic items will promote the spreading of skin diseases such as scabies, body lice and other contagious diseases and risks an epidemic within in the jail". The BCHR reiterates that healthcare and hygiene are non-negotiable human rights, and under no conditions should they be withheld from prisoners as punishment. The United Nations standard minimum rules for the treatment of prisoners clearly states that "prisoners shall be required to keep their persons clean, and to this end they shall be provided with water and with such toilet articles as are necessary for health and cleanliness."
Hasan Mushima in the hospital
Hasan Mushima
is a member of the Bahrain 13 and a former cancer patient who is in need of follow-up checks on his health and medical attention. Because of his refusal to wear the prison uniform, the authorities are denying him his right to attend these appointments, and placing his life at risk. For more information on his case, see:
http://www.bahrainrights.org/en/node/5614
Al-Singaise taking part in a protest
Abduljalil Al-Singace
is a member of the Bahrain 13 and suffers from 'tachycardia', according to the lawyer Mohamed Al-Tajer, which can cause irregularities in the heartbeats. He recently lost consciousness, but was not treated outside the prison, despite his weak condition. The United Nations standard minimum rules for the treatment of prisoners states that "sick prisoners who require specialist treatment shall be transferred to specialized institutions or to civil hospitals. Where hospital facilities are provided in an institution, their equipment, furnishings and pharmaceutical supplies shall be proper for the medical care and treatment of sick prisoners, and there shall be a staff of suitable trained officers."
Ebrahim Sharif
Ebrahim Sharif
is also a member of the Bahrain 13 and is currently suffering from pain in his shoulder as a result of the torture he received from the authorities. His family has requested a full medical examination to identify cause behind this pain, but Sharif is not allowed to have any medical exams outside the prison without wearing the uniform. Background information on the Bahrain 13 case can be found here:
http://bahrainrights.hopto.org/en/node/5272
Zainab Al-Khawaja at a protest
Zainab Al-Khawaja
is an independent activist who has been in prison since February 27th, 2013, for "participating in an unauthorized demonstration and entering a restricted zone", and has not been allowed outside since May 3rd. Prison authorities are also preventing her from visiting with her family members, including her three year-old daughter. Ms. Al-Khawaja has faced charges in more than 10 politically motivated cases against her, at least four of which are still active. A verdict is expected in relation to two of these cases tomorrow, on May 9th, and also on May 15th. (More details:
bahrainrights.org/en/node/5666
). The BCHR fears that Zainab will be sentenced to further imprisonment.
The Bahrain Center for Human Rights demands that: 1. all prisoners be granted full access to healthcare, family visits, lawyer visits, and consular services in accordance with the Universal Declaration of Human Rights. 2. the politically motivated charges against the above mentioned individuals should be immediately dismissed, and they should be released from prison.
7 May, 2013
Bahrain: The Return of the National Security Apparatus With a New Face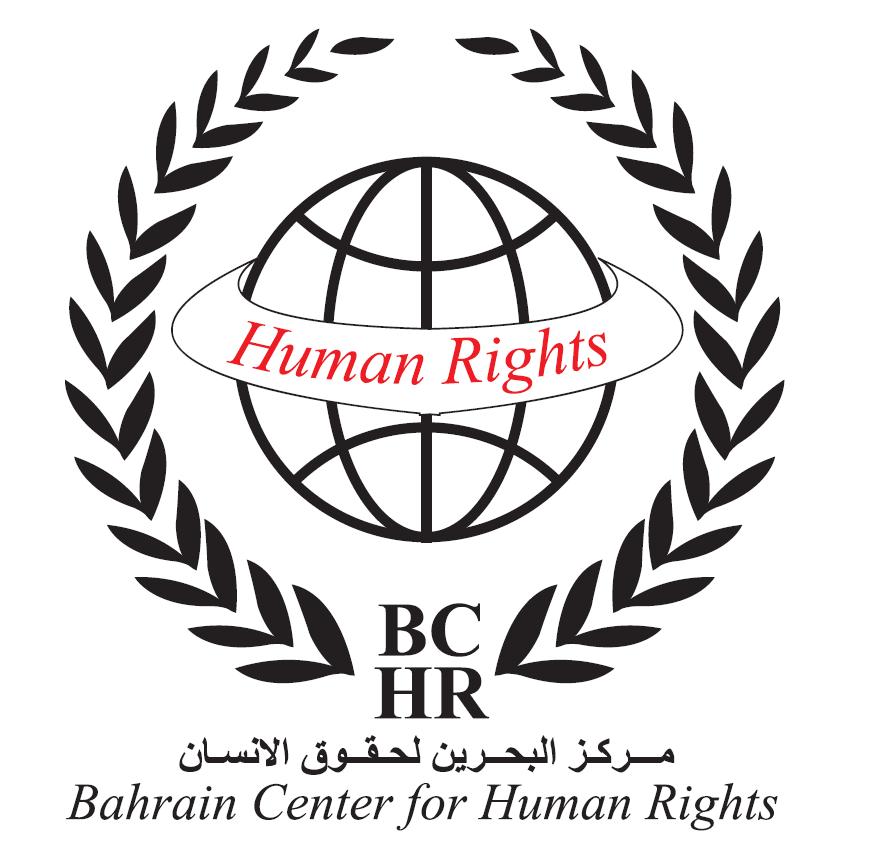 Joint Statement from The Bahrain Center for Human Rights and The Bahrain Youth Society for Human Rights
07 May 2013
Introduction:
Royal Decree No. 14 of 2002 established the National Security Apparatus, which was an amendment of the Amiri Decree No. 29 of 1996 regarding the management of the Ministry of Interior. According to the new decree, the National Security Apparatus replaces the General Directorate for State Security that was affiliated with the Ministry of Interior. This Apparatus is headed by a manager whose degree equals that of a minister at the cabinet. Since 2002, the notorious National Security Apparatus initiated a surveillance and wiretapping campaign on dozens of activists. It began to launch mass arrests, the most violent in 2007; the case was known as 'burning a police car and stealing a weapon' when many activists were arrested after Ali Jassim's funeral. Jassim reportedly died as a result of the Security Forces use of excessive force against protestors on 17 December, which various political and human rights bodies consider 'Martyr's Day'. The National Security Apparatus was known for practicing numerous types of torture: 1. Severe beatings. 2. Electrocution. 3. Hanging for long periods of time in painful positions. 4. Beating the detainees' feet with rubber hoses and/or batons. 5. Threatening the detainees with murder or rape. In March 2008, the authorities arrested approximately 30 people from the village of Karzakan with the charge of burning property that belongs to the ruling Al-Khalifa family and killing a Pakistani officer in the village. Officers affiliated with the National Security Apparatus reportedly practiced serious violations, among them included violently raiding houses at dawn and torturing countless detainees. In December 2008, the authorities arrested approximately 25 people and the Public Prosecution charged them with accusations related to training in Syria, preparing explosives, and attempting to carry out a terrorist act. The National Security Apparatus interrogated them using methods of intimidation and torture. The National Security Apparatus manages people detained in the building of the Ministry of Interior – called the Fort – and in the Criminal Investigation Department building. The names of several officials from the National Security Apparatus who practiced torture became public: Colonel Yousif Al-Arabi, Major Fahad Al-Fadhala, Major Bassam Al-Miraj, Lieutenant Isa Al-Majali and First Lieutenant Bader Al-Ghaith. ( HRW Report: http://www.hrw.org/reports/2010/02/08/torture-redux-0 ) In 2011, King Hamad bin Isa Al-Khalifa declared a state of emergency after violently cracking down on the pro-democracy protests in the Pearl Roundabout. The National Security Apparatus had obtained extensive powers, where it practiced the following: 1. Raiding thousands of houses, destroying their contents and targeting the residents. 2. Arresting thousands of citizens on political charges. 3. Abusing and torturing thousands of detainees. 4. Interrogating thousands of political detainees. The Bahrain Independent Commission of Inquiry (BICI) report indicated that the National Security Apparatus is responsible for 'interrogating and collecting intelligence information' as well as 'arresting people' which confirms its involvement in the human rights violations that took place during the state of emergency (15 March – 1 June 2011). (BICI Report: http://www.bici.org.bh/BICIreportEN.pdf) The BICI report went on to recommend that the National Security Apparatus should be limited to only collecting intelligence information and should not carry out any arrests of suspects. Since the recommendations of the BICI report, many detainees and their families confirmed that masked men in civilian clothing from the National Security Apparatus raided their homes. Additionally, riot police cars and black cars with tinted windows (known to belong to the NSA) surrounded their homes. The Bahrain Youth Society for Human Rights and the Bahrain Center for Human Rights have documented that those arrested by the National Security Apparatus disappear for up to several days before contacting their families by phone.
Limiting the powers of the National Security Apparatus:
King Hamad bin Isa Al-Khalifa issued Decree No. 115 of 2011 to amend some of the provisions of Decree No. 14 of 2002 regarding establishing the National Security Apparatus, this amendment includes: 1. The National Security Apparatus specializes in collecting information and observing and revealing all harmful activities related to spying and terrorism, in order to maintain the national security of the Kingdom and its institutes and organizations. 2. The National Security Apparatus refers the cases that require arrest or detention to the Ministry of Interior in order to take the necessary legal procedures in that regard. Through these amendments, the National Security Apparatus is not entitled to carry out arrests.
The Criminal Investigations, the other face:
During the period between 23rd April to 5th May 2013, the BYSHR and the BCHR documented that the Criminal Investigation Department conducted numerous arrests of political and human rights activists, the common factor among these arrests being: 1. The person detained by the Criminal Investigations Department disappears for a period that exceeds 48 hours and that lasts up to 5 days, where the detainee does not contact or meet his or her family. 2. Groups of people dressed in civilian clothes – wearing masks – raid, and sometimes vandalize the home, and confiscate electronic devices. 3. The riot police and black cars with tinted windows support and assist by surrounding the house from all sides. 4. Numerous claims of torture and abuse, and the use of the same torture methods as in the National Security Apparatus. 5. Not permitting detainees to meet their lawyers. 6. Accusations against some security personnel who carried out torture in the National Security Apparatus of participating in the abuse and torture in the Criminal Investigation Department. The following people were recently arrested: 1. Hussein Ramadan (independent activist): he was arrested from his home in the village of Sanabis on the 23rd of April 2013 – all contact with him was lost for 5 days. He confirmed being at the Criminal Investigation Department during those 5 days. 2. Hisham Al-Sabbagh (A leader in the Islamic Action Society): he was arrested from his home in the village of Sanabis on the 26th of April 2013 – all contact with him was lost for 5 days. He confirmed being at the Criminal Investigation Department during those 5 days. 3. Jehad Mohammed Ali (A member of the Islamic Action Society): he was arrested from his home in the village of Aali on the 2nd of May 2013 – all contact with him has been lost since the day of his arrest and until now. 4. Salman Zenaldeen: he was arrested while leaving a coffee shop on the 2nd of May 2013 – he called his family on the 4th of May and informed them that he was at the Criminal Investigation Department. 5. Naji Fateel (administrative member of the Bahrain Youth Society for Human Rights): he was arrested from his home in the village of Bani Jamra on the 26th of April 2013 – he contacted his family on the 4th of May and informed them that he was at the Criminal Investigation Department.
Conclusion:
The Bahrain Youth Society for Human Rights and the Bahrain Center for Human Rights believe that the National Security Apparatus has returned through those affiliated with the Criminal Investigations Department by spying on dissidents and activists; conducting arrests, interrogations, detaining them as well as abusing them. King Hamad bin Isa Al-Khalifa's decision in regards to limiting the powers of the 'National Security Apparatus' was in order to conceal the violations committed during 2002 – 2011 and to escape the questioning of the security officials in this Apparatus.
Recommendations:
1. An independent and impartial investigation in the torture allegations that took place in the Criminal Investigation Department. 2. Hold accountable all officials responsible for the abuse of detainees in the Criminal Investigation Department. 3. Immediately cease the detention of civilians at the Criminal Investigation Department, and to directly refer them to the specialized detention centers.
5 May, 2013
Bahrain: Young Prisoner Reportedly Tortured to Sign "Confessions"
The Bahrain Center for Human Rights expresses its concern for the ongoing violations against detainees jailed in the Dry Dock prison.
Akbar Ali Ahmed Al Kishi - 19 years old and in his final year of high school – was recently kidnapped for more than 24 hours from the Dry Dock prison and he was taken to Hamad Town police Center where he was reportedly tortured and forced to confess to crimes in addition to the existing list of cases pending against him. Relatives of Al Kishi reported to the BCHR that he was taken by security forces in civilian clothing, to an unknown destination after they raided his section of the prison, which includes a large group of political prisoners. His family expressed that his arrest comes in the context of revenge on the people who stood up against injustice, discrimination and violations and did not back down despite the threats and arrests that they have faced.
Al Kishi was wounded in April 2009 "bird shot pellets" after the security forces attacked a protest in the village of Sanabis. Doctors classified his condition as serious, and his recovery from the injuries was gradual. In August 2010, he was arrested during the crackdown launched by the authorities on opponents of the government. He was released after an issuance of amnesty for a group of political prisoners in February 2011. After the imposition of the government's "state of martial law" in 2011, the family home was raided but Al Kishi was not present at the time, which led to the continuation of the raids his father's house. Al Kishi went into hiding until police managed to arrest him in December 2012 after a raid on his hiding place. He was tortured with beatings, including kicking and the use of batons, and he was forced to confess to the crime of burning an armored vehicle in Bilad Al Qadeem.
Al Kishi trial lasted more than 4 months, and the High Criminal Court ruled on Thursday (4 April 2013) that he would be sentenced to 15 years in prison for burning an armored vehicle, attempted murder of a police officer, possession of 'Molotov cocktails' and burning tires. In April 17, 2013 Ali was taken by surprise when civilians raided his jail cell and took him by security men dressed in civilian clothes. He was taken to the Qudaibiya police station, and then to the police center at the 17th roundabout in Hamad Town. Akbar Ali was presented with new charges, which accuse him of participating in and attacking the police station in Al Khamis area. He has denied the charges but as a result of the torture he was forced to sign papers confessing to these crimes.
According to his family, Akbar Ali was deprived of sitting for an entire day and was suspended in the air for a long period of time, and he thought that his joints might dislocate. He was taken to the Public Prosecution and there he denied the charges against him. The public prosecutor treated him harshly and threatened him by saying: do not sign, but you will not get away with it. On his way back to dry dock prison, security men reportedly continued to beat him, insult him, and one of the officers said to him that they would rape him.
This is not the first time that political prisoners have been kidnapped from prison and taken to centers other than their places of detention where they are interrogated and abused on trumped-up charges. The Public Prosecution collude with the criminal investigations department rather than being an independent which take into account the conditions of the detainees and aspects of the truth in cases considered by it.
Based on the above, the Bahrain Center for Human Rights demands the following:
- The immediate release of Akbar Ali Al Kishi
- Stop targeting activists and fabricating of charges against them
- Create an independent oversight mechanism to enforce the neutrality of the Public Prosecution
- To investigate allegations of torture and bring those responsible for torture to a fair trial
3 May, 2013
Bahrain: Arbitrary arrest and incommunicado detention of defender Naji Fateel; ongoing harassment and ill-treatment of activist
03 May 2013 The Gulf Centre for Human Rights (GCHR) and Bahrain Centre for Human Rights (BCHR) call for urgent action by the international community to stop the ongoing attacks against human rights activists in Bahrain, to immediately release human rights defenders, Naji Fateel who was arrested at dawn 2 May 2013, and to stop the judicial harassment of Zainab Al-Khawaja who is currently serving a 3 month and 22 days prison sentence, and expecting more prison verdicts this month.
Naji Fateel
Human rights defender, Naji Fateel, board member of the Bahrain Youth Society for Human Rights, has been arrested without warrant by security men in civilian clothes at his home in the village of Bani-Jamra at dawn of 2 May 2013. His lawyer, Mohammed Al-Mahdi requested information from the Public Prosecutor office about his client, however the office declared that they have no information about him and are not aware of any charges against him. As at the time of this appeal there is no information as to his whereabouts. Fateel was arrested last year on 14 February, 2012 while he was participating in a peaceful march toward the pearl roundabout area, the now restricted center of the 2011 protests for rights and democracy. Before that he was detained between December 2007 and April 2009, and has been reportedly tortured (watch video at 2:44 youtube.com/watch?v=tKuK8W5Y7SI). He has also been subjected to death threats since March 2011 due to his work in defense of human rights. Fateel suffers from damage to his spine and his current incommunicado detention raises concerns for his well-being.
The GCHR and BCHR believe that the arbitrary arrest of human rights defender Naji Fateel has taken place solely because of his activity and work in the defense of Human rights.
Zainab Al-Khawaja
The authorities have taken human rights defender Zainab Al-Khawaja to court for charges in more than 10 cases, at least four of them are still active and the verdict is expected in relation to 2 cases on 9 and 15 May, 2013. Al-Khawaja has been in prison since 27 February 2013 when she was sentenced for "participating in an unauthorized demonstration and entering a restricted zone", the "pearl roundabout area" (More details: bahrainrights.org/en/node/5666).
The BCHR and GCHR fear that Zainab will be sentenced to further periods of imprisonment. Zainab Al-Khawaja, a renowned Bahraini activist, has had an active role in the human rights and pro-democracy movement in Bahrain. She has helped since February 2011 in telling the world of the protesters' demands and exposing the Bahraini authorities' crimes. She has been arrested several times, detained for months and has at least 10 active cases in court against her for charges related to peaceful assembly and freedom of expression. On May 9 and 15, Al-Khawaja expects to receive verdicts in two cases which go back to the events of 2011:
1- Abu Saiba case: on 16 December 2011, Al-Khawaja staged a sit-in at the Abu Saiba roundabout with several women. The riot police used teargas canister on the women to disperse them. Zainab refused to leave and continued her sit-in peacefully. The police shot a teargas canister directly at Zainab (watch the video http://t.co/m8Mph6Gw). She was then handcuffed, slapped and hit on the face, dragged by the handcuffs on the pavement and street and had her Muslim head scarf removed. She was then taken to the police station where she suffered further ill-treatment and was beaten on the head, arms and legs. She was interrogated until after 2 am and charged with (1) illegal gathering, (2) assaulting a female officer and (3) inciting hatred against the regime. The public prosecution refused lawyers requests to see Zainab's arrest video and didn't specify the assault Zainab was subjected to. She and another activist Masooma AlSayed were detained for 7 days in relation to this case. The verdict in the case is expected for both activists on 15 May 2013. There is no information that any of the police officers who were recorded on tape violently slapping and dragging Zainab were held accountable for their abuses. (Read more: bahrainrights.org/en/node/4906)
2- Al Aali case: Zainab staged a one person protest in Al Aali on 26 November 2011 to stop the police from moving to attack mourners of a man who was allegedly killed by the police. She was charged with illegal gathering and rioting and she received a sentenced of 3 months' imprisonment and a payment of BD 300 bail to suspend the sentence. The next hearing session is on 9 May 2013 which is believed to be the final verdict session. It is feared that a sentence of three months imprisonment will be imposed which will add 3 months to her current sentence.
Zainab Al-Khawaja has received 3 months prison sentence for this peaceful demonstration. The Video of the incident is available here: youtube.com/watch?v=nPl-x7DGrao
Zainab Al-Khawaja has been subjected to harassment and ill treatment by the prison administration since her arrest. Just before she was scheduled to have a visit with her father, Abdulhadi Al-Khawaja, a prisoner of conscience since 2011, both Zainab and her father were forced to wear a prison uniform, which is normally only required for prisoners facing criminal charges. Zainab refused to wear the uniform in protest and as a punishment she was denied her rights of visitation. She began a hunger strike on 17 March 2013. In the period of her hunger strike, her health deteriorated severely. She was at risk of organ failure, cardiac arrest or coma at any time. Also, her blood sugar dropped to 2 on several occasions. Al-Khawaja ended her strike but the authorities' punishment continues. She is still being denied the right to visits, to receive items from her family and to exercise because of her identification as an activist. (Read more: bahrainrights.org/en/node/5682)
The GCHR and BCHR believe that the charges and prison sentences imposed on Zainab Al-Khawaja are politically motivated, and that she is targeted merely for practicing her human rights work and her legitimate exercise of freedom of expression and assembly. It is feared that Zainab Al-Khawaja will face further prison sentences, ill-treatment and denial of her rights as a punishment for her human rights work.
Therefore, the GCHR and the BCHR call on the US administration and other governments that have influence in Bahrain including the UK government, the EU and the leading human rights organizations to:
1- Call for the immediate release of human rights activists Naji Fateel and Zainab Al-Khawaja as well as all other detained human rights defenders and prisoners of conscience in Bahrain.
2- Increase the pressure on the Government of Bahrain to stop the on-going daily human rights violations and the escalating attacks against human rights defenders.
3- To put pressure on the Government of Bahrain to guarantee in all circumstances that all human rights defenders in Bahrain are able to carry out their legitimate human rights activities without fear of reprisals, and free of all restrictions including judicial harassment.
List with all cases against Zainab Al-Khawaja: docs.google.com/document
3 May, 2013
Bahrain on Press Freedom Day: Journalist in Jail, Abusers Responsible for Murder and Torture Are Free
02 May 2013
Violations against the Freedom of the Press in Bahrain are ongoing, and the Bahrain Center for Human Rights is seriously concerned about reports of attacks against journalists and the media in general. Tomorrow, the 3rd of May, we commemorate World Press Freedom day, to raise awareness of the importance of freedom of the press and to remind governments of their duty to respect and uphold the right to freedom of expression. Despite King Hamad bin Isa al-Khalifa's pledge to uphold press freedom and reform, conditions over the last year have not improved.
During the last year, several journalists and bloggers in Bahrain have been harassed, assaulted, imprisoned, and allegedly tortured as a result of their work; journalists in the proximity of pro-democracy demonstrations were regularly targeted by security forces. The BCHR has compiled the following of violations that have occurred against the media over the course of the last year.
Arrest and torture of Journalists
On May 16, Ahmed Radhi, a freelance journalist and blogger, was arrested without a warrant by security forces at 4 a.m. after they broke down his door, for criticizing a proposed union of Bahrain and Saudi Arabia in interviews he gave to BBC Arabic Radio and the London-based exile television station, Lulu TV. He was reportedly tortured, insulted, and held incommunicado for 10 days after his arrest. Ahmed's lawyer was not allowed to meet with him until the first week of June, nor was she told what Ahmed was accused of. The BCHR has received a letter written by Ahmed Radhi in which he stated that he was beaten on his head and chest by security forces. He was thrown on a cold and hard floor, handcuffed with his hands behind his back and blindfolded for 48 hours. Ahmed was released on 20 Sep 2012 without a trial.
On December 29, renowned and award-winning photographer, Ahmed Humaidan, was kidnapped by 15 security officers in civilian clothing from a shopping mall in Bahrain, and arrested. According to Humaidan's family, he was subjected to psychological torture. He was forced to stand up for hours while being handcuffed and blindfolded in a very cold room, holding an unknown object which interrogators told him that its was a timed bomb set to explode. Humaidan is charged along with a group of over 30 persons of burning Sitra police station. However it is believed that Humaidan, who is still in detention, was targeted because of the photographs he takes of the ongoing Bahraini protests.
Archive photo of police aiming to shoot journalist Mazen Mahdi
Professional photojournalists of the EPA Mazen Mahdi, the AP Hasan Jamali, and the AFP Mohamed AlShaikh were detained by police officers on Feb 14, 2013 while they were in Daih to cover the death of a teenager who was shot by the police. There were ongoing protest in the area. The three photojournalist were kept on the side of the road, prevented from doing their work, and were eventually told that they must leave. They were then put in a police car and taken to a police station where they were released. Similar incidents of breif arrests are common and seem to aim at hindering the journalists ability to fully cover events.
Photojournalist Ammar AbdulRasool (29 years old) was held under arrest for several hours at a checkpoint while he was on way to cover funeral of the teenager who was killed in Daih, on Feb 16, 2013. He was taken to Isa town police station and interrogated, but he was released later in the day after the events (funeral/protest/attacks) were over. Ammar is an award winning photojournalist who has been covering protests with his photos without covering his face.
Arrests and trials of online users
In the past year, 13 twitter users were arrested, detained, and put on trial for their tweets. Five of them have been already sentenced to periods ranging from 1-6 months for "defaming the king via twitter", where another 6 including a 17 year-old boy are still on trial while in detention for the same charges.
Sentenced for defaming the king on Twitter: 1. 1 November 2012, Abdullah Alhashemi was sentenced to 6 months imprisonment. 2. 5 November 2012, Salman Darwish was sentenced to 1 month imprisonment 3. 5 November 2012, Ali Mohamed Watheqi was sentenced to four months of imprisonment. 4. 13 November 2012, Ali Al-Haiki was sentenced to four months in prison on a lèse-majesté charge for messages he posted on Twitter. 5. 11 Dec 2012, a 5th online user was sentenced to 4 months in prison for same charges.
Still on trial while in detention, charged with defaming the king over twitter: 1. Ali Faisal Al-Shufa (17 years old) was arrested on 12 March at dawn, 2. Hassan Abdali Isa (33 years old) was arrested on 12 March at dawn, 3. Mohsen Abdali Isa (26 years old) was arrested on 12 March at dawn, 4. Ammar Makki Mohammed Al-Aali (36 years old) was arrested on 12 March at dawn. 5. Mr. Mahmood Abdul-Majeed Abdulla Al-Jamri (34 years old) was arrested on 12 March at dawn. 6. Mahdi Ebrahim Al-Basri (25 years old) was arrested on 11 March at dawn. His relatives confirmed to the Bahrain Youth Society for Human Rights (BYSHR) that the contents of the house were destroyed and they were verbally abused. Mahdi also faced mistreatment in the Criminal Investigations. Mahdi is a practicing lawyer.
Photo: HRD Said Yousif Muhafdhah holding a poster in a protest
On 9 July 2012 Nabeel Rajab, President of the Bahrain Centre for Human Rights and Director of the Gulf Centre for Human Rights, was sentenced to 3 months in prison and arrested from his house on charges of "libeling the citizens of the town of Muharraq over twitter", in relation to statements he made on Twitter calling for the Prime Minister to step down, and discussing his visit to the island of Muharraq. Though he was acquitted from the charges at appeal court, he remains in detention serving a two year sentence on charges of participating in demonstrations and calling for gathering over social media.
On December 17, Said Yousif Al-Muhafdhah, human rights defender and the Acting Vice President and Head of Documentation Unit of the Bahrain Center for Human Rights (BCHR), was arrested while monitoring a protest in Manama and tweeting about the attacks on protesters and the violations to their rights. He was charged with "disseminating false news over twitter" and he remained in detention for a month. Though the court acquitted him of the charges on 11 March 2013, the public prosecution has appealed against the acquittal.
Denial of Access
On 14 July 2012 Bahrain deported US filmmaker Jen Marlowe, after she was briefly detained and questioned before being flown to Jordan. The authorities accused her of falsifying her visa application and shooting a documentary without permission.
Nick Kristoff was denied entry at the country's border on the 20th of December 2012 when he was informed that he is on a 'black list'. The two-time Pulitzer prize winning journalist has been highly critical of the Bahraini authorities in his reporting. During his last visit to Bahrain in Dec 2012 he was subject to tear gas attack and was briefly detained along with his accompanying camera man.
Habiba Hamid reported that she was interrogated for 5 hours at Bahrain airport on 11 Feb 2013, then she was denied entry to Bahrain, although she was not coming to report on the political situation. The authorities checked her twitter feed which included comments on Bahrain. They wanted her to apply for a visa through Ministry of Information first, before coming to Bahrain.
On 19 April 2013, ITV News channel's team were stopped while filiming in Bahrain and were then taken to a local police station where they were asked to levae Bahrain, despite having an approved visa by the Bahraini authorities. The decsion of deporting them came after the news channel issued a report the night before, which was critical of the government.
Impunity for Abusers
Torture marks on Zakariya Al-ASheeri's body
After a year-long show trial, all 5 police officers were acquitted on the 5th of March 2013 on the charges that they severely beat a blogger, ZaKariya Al-ASheeri which led to his death on April 2011 while he was in police custody. Zakariya Al-Asheeri, moderator of www.dair.net online forum was arrested on the 2nd of April 2011 on charges of inciting hatred, publishing false news, promoting sectarianism and calling for the overthrow of the regime via e-forums. He was announced dead in custody 8 days later on the 9th of April 2011. His body was handed over to his family covered with marks of torture. (Photos)
Journalist Naziha Saeed
On October 22, a female police officer Sara al-Moosa was acquitted from torturing France 24 Correspondent, Ms. Nazeeha Saeed after a series of adjournments that lasted for more than a year. In May 2011, at Riffa police station, Saeed was blindfolded, kicked, punched, and slapped. Her hair was pulled, she was whipped with plastic tubing, had a shoe forced into her mouth and her head dunked into a toilet. An unknown, caustic liquid said to be urine was poured onto her face, she was repeatedly insulted and mentally abused and the authorities demanded that she make a false confession. Three independent medical reports, two of which were from Bahraini government doctors, corroborate Ms Saeed's account of the torture she suffered while in custody. While Ms Saeed was able to identify 5 of her attackers, only one female police officer, Sara al-Moosa, was prosecuted and thereafter acquitted.
More than one year has passed since citizen-journalist and cameraman, Ahmed Ismael (22 years old) was shot dead on 31 March 2012 while covering a peaceful protest in Salmabad which was suppressed by security forces accompined with armed men in a civilian car who were shooting live rounds at protesters. To date, no one has been held accountable for this murder.
Threats and harrasments
Journalist Reem Khalifa
On November 13, a Manama appeal court upheld journalist Reem Khalifa's conviction on a trumped-up charge of physically attacking two women doctors and insulting a third after a Manama news conference in July 2011, she will had to pay a fine of 100 BD (210 euros) and a total of 500 BD in compensation to the doctors. The journalist has filed a complaint against her attackers, however the case was put on-hold at the public prosecution.
In a different incident, Journalist Khalifa was assaulted by a security patrol on 29th of June. She was standing near the building of AL-Wasat newspaper, which is situated near the site of a demonstration. A security patrol suddenly stopped and one police officer stepped out and after watching her for a moment, he took a stun grenade out of his pocket and throw it directly at her.
On November 23, the public prosecution summoned the lawyer Manar Maki and interrogated her on background of a statement she gave to the Satellite channel Alalam on 16 Nov 2012 about the torture of her detained client Adnan Almansi who was reportedly subjected to severe physical torture, including sexual assaults. Instead of investigating the allegation of torture, the prosecution seems to putting prssure on lawyers who expose violation to the media.
It's been 2 years since the disappearance of the prominent bahraini blogger Ali Abdulemam on 17 Mar 2011. He was sentenced in absentia to 15 years in prison by a military court on 22 June 2011 for allegedly "belonging to terrorist organizations and trying to overthrow the government". Abdulemam is the owner of the bahraini forums bahrainonline.org where views critical to the government are regularly expressed and where the first calls to protest on 14 Feb 2011 emerged. He was previously detained from September 2010 to February 2011 and was subjected to torture during that period. His whereabout remain unknown to this today.
The BCHR demands that the Bahraini authorities show full respect for the freedom of the press in Bahrain. Ordinary citizens should be allowed to peacefully and freedly express themselves on the internet, and journalists should be able to report objectivly on the government without fear of reprisals. The first step to reform the government's relationship to the media is with accountability, and the figures responsible for the culture of impunity towards the media must be brought to justice.
3 May, 2013
The Bahrain Press Association 2012 Annual Report: "Bahrain: Silence is a War Crime"
LONDON, May 02 , 2013 – Bahrain Press Association ("BPA"), a non-profit association based in London that is concerned with defending and addressing issues related to Bahraini media and press people and issues, its second annual report for 2012 titled "Bahrain: Silence is a War Crime" on the World Press Freedom Day. This day was declared by the UN General Assembly in 1993 to remind governments of their duty to respect and uphold the right to freedom of expression enshrined and to raise awareness that in tens of countries, there is a censorship on publications or suspend publication of newspapers. Journalists are exposed to multi-faceted harassments, assaults, and arrests. Some reports have also indicated incidents of assassination.
The 2012 Annual Report comes to mark the second year running of the coverage started with the incorporation of the Bahrain Press Association ("BPA") in July 2011 in London, the United Kingdom. The Report, named 'Bahrain: Silence is a War Crime", represents a testament intended to be comprehensive and impartial in describing and documenting the diverse violations pertaining to the freedom of expression and media in Bahrain in the period spanning January to December 2012. It is the third report issued by the BPA following "Bahrain: Word Leading to Death" issued in October 2011 and "Hunger for Freedom" issued in May 2012.
The bilingual Report is comprised of chapters that summarize the obstacles and challenges that have been, and are, in existence faced by media and press professionals in Bahrain. It also includes, among other things, personal testimonies, a table documenting violations, and some reportage with closer look on the commitment the Bahraini authorities have shown to implement the recommendations set by the Bahrain Independent Commission for Inquiry ("BICI"), and the recommendations of the UN Human Rights Council. The Report also highlights very widely the violations and intimidation witnessed by the journalists, photojournalists, reporters, and bloggers in Bahrain as have been largely condemned and documented by leading international human rights advocates and other NGOs concerned with the freedom of expression and the freedom of the press.
The Report further sheds light on the freedom of expression and the freedom of the press in Bahrain by documenting the violations faced by tens of local and foreigner journalists along with several organizations, newspapers, media outlets, and news agencies. The Report also stresses the 2011 inherent dilemma that has more than 145 media and press professionals had been subjected to murder, torture, and mass dismissal.
The murder of Photojournalist Mr. Ahmed Ismail on March 31, 2012 by live ammunition in the village of Salmabad while filming a peaceful protest to mark the top worst moment of the year. Mr. Ismail's murderer, as were the case of the murderers of Publisher Kareem Fakhrawi and Blogger Zakaria Al Asheeri, are still unknown as the Bahraini judicial authority is still temporizing on the trial of those responsible of their murdering.
The major violations reported in 2012 are as follows:
1. Intimidation and direct targeting policy against media professionals was on the rise; it led to the murdering of Photojournalist Mr. Ahmed Ismail and reported incidents of bodily assaults and arbitrary arrests to many Bahraini media professionals. The list of violations also includes either the arrest of foreigner reports or having them deported outside the country.
2. The Bahraini authorities are still temporizing to show adherence to the commitments undertaken before the international community as reflected in the straightforward implementation of the BICI's recommendations and those of the UN Human Rights Council.
3. The Bahraini authorities are still prosecuting media professionals; the judicial authority is being placed to be the ultimate punisher against media professionals.
4. The regime did not fulfill its promises to introduce a new journalism and media law and is enforcing Law 47 for 2002 pertaining to the regulation of journalism, print, and publishing. This has enabled the regime to widen its fist on the media realm of the country and bringing media professionals and human rights advocates before courts in trials labeled by international NGOs as lacking due process and basic human rights.
5. The regime is still monopolize TV and radio broadcasting not allowing opposing voices to appear on the state-run TV and radio channels. While the regime still refuses to give a license to any independent national TV and radio channels, it has granted a license to a TV channel owned by a member of the Saudi royal family.
6. The regime still interferes directly in the content of the national papers. It also censored many opinion columns and media coverage by opposition parties.
7. The judicial authority, headed by the country's king, still temporizes promoting justice through sham trials. Those military officials responsible for the killings and torturing of media professionals are not brought to justice with employees of lower ranks being tried instead. In most incidents tried, the violators were granted innocence.
8. No media professional was reinstated to their work amid the arbitrary dismissals that came along the way with the brutal crackdown early in 2011. The Information Authority has reinstated some of those arbitrarily dismissed into posts not matching their expertise and qualifications.
9. The state, backed by pro-regime groups, continued the spread of media and press sectarian content. The state-run TV station has gone on to broadcast provoking material with racist connotations against oppositions leaders and human rights advocates in the country.
10. The judicial authority, by its supreme cassation court, upheld very severe rulings against cyber bloggers (Dr. A.Jaleel Al Sangice & Mr. Ali Abdulemam).
11. The Bahraini regime continued its crackdown against those media professionals living in exile. It circulated their names in black lists among Arab countries which, in turn, led to the ban of those professionals from entering countries like Egypt, Kuwait, and the United Arab Emirates.
12. The Bahraini regime still refuses to grant entry visas to international NGOs concerned with the freedom of expression and the freedom of the press including Freedom House, Reporters without Boarders, & International Federation of Human Rights.
Three major titles were selected to mark the anniversary of this year World Press Freedom Day. Firstly, ensuring the journalists protection. Secondly, combating impunity in the crimes committed against press freedom. Thirdly, supporting protection online. It is with great sorrow to note that journalists in Bahrain are being exposed to different types of violations and harassments under the proceeding three titles.
While the safety of journalists in Bahrain is still subjected to more hazards and violations, all those accountable for torturing journalists are holding their government positions. It is much worse to indicate that some of them were professional promoted equipping them with tools to exercise more violations. The Bahraini authorities are intensifying the criminal laws that target cyber activists with life imprisonment punishments.
Finally, the Bahrain Press Association "BPA" would like to thank all who contributed to the preparation of this report inside and outside Bahrain, also the International organizations, including: Reporters without Borders, the Committee to Protect Journalists "CPJ" and the International Federation of Journalists for their efforts in defending the Bahraini journalists. Special Thanks goes to the National Endowment for Democracy "NED" for sponsoring this version of the report.
2 May, 2013
Bahrain: Human Rights Defenders in Prison, Torturers Walk Free, and UN Special Rapporteur on Torture Denied Access
02 May 2013
The Gulf Center for Human rights (GCHR) and the Bahrain Center for Human Rights (BCHR) denounce the decision of the Bahraini authorities to cancel the visit of the UN Special Rapporteur on torture, Juan E. Méndez which was schedule to take place from 8 to 15 May 2013.
In an official statement, Mr. Méndez stated, "This is the second time that my visit has been postponed, at very short notice. It is effectively a cancellation as no alternative dates were proposed nor is there a future road map to discuss."
Over the past two years and since the crackdown on peaceful protests in Bahrain, GCHR and BCHR continue to receive with grave concern ongoing reports of torture of detainees in Bahrain, including human rights defenders and activists.
The leading human rights defender Abdulhadi Al-Khawaja was subjected to a severe level of torture starting from the time of his arrest on 9 April 2011. While handcuffed and blindfolded he received a severe blow on the left side of his face with a metal object. This caused him to fall on the ground bleeding profusely due to deep cuts close to the left eye and a number of fractures in the jaw, cheek, and nose. This prompted the security forces to transfer him to the military hospital where he received stitches and underwent complex surgery to address bone fractures. X-ray images show about 18 plates and about 40 screws that were used to join fractions. At the hospital he was kept blindfolded and handcuffed to the bed in a painful manner that prevented him from moving. He was moved to Alqarain prison after only six days in hospital.
From the second day of his arrival to prison the nightly torture began. In his statement to the court Al-Khawaja said, "The torture that was inflicted on me during that period included continuous standing with hands lifted for many hours, beating the back of the head with a heavy tool, blows to the back, beating the back of the hands with the door lock, beating the feet with shoes, forcing me to kiss pictures of the rulers of Bahrain and Saudi Arabia which were put on the cell's walls, forceful removal of clothing, sodomizing using sticks, indecent insults related to dignity and religious beliefs, forced self-cursing, forced declarations of loyalty to the political leadership under the threat of beatings and rape." (Read his full testimony on http://www.bahrainrights.org/en/node/5338)
Al-Khawaja is currently serving a life sentence on charges of "attempting to overthrow the government by force." Currently, no one has been held accountable for the torture which he endured. At least five cases of death that occurred in 2011 were attributed to torture in custody, as confirmed by the report of the Bahraini Independent Commission of Inquiry (BICI) including the death of blogger Zakariya Al-Asheeri on 7 April 2011 (BICI Report: http://www.bici.org.bh/BICIreportEN.pdf) However, two years later no one has been found responsible for any of these deaths, yet the court has acquitted all accused in the Al-Asheeri case. (BCHR Report: http://www.bahrainrights.org/en/node/5673 )
Both the GCHR and the BCHR are gravely concerned over the policy of impunity practiced in Bahrain, which continues to protect the perpetrators and those responsible for torture at the same time as the human rights defenders who report and document these abuses are being put in prison, ill-treated and tortured.
Bahrain ratified the 1984 Convention Against Torture (CAT) in 1998. Article 2 of the Convention requires States "to take effective measures to prevent [torture] in any territory under its jurisdiction." GCHR and BCHR call on the international community to apply increased pressure on Bahrain to demand the immediate release of all prisoners of conscience in Bahrain including detained human rights defenders; to stop the security forces from practicing any form of torture on detainees - which is almost systematic in Bahrain; and to allow the UN Special Rapporteur on torture to visit Bahrain in order to meet with the surviving victims of torture inside and outside prisons.
1 May, 2013
Bahrain: Two Women Reportedly Beaten While in Police Custody and Threatened with Electric Shocks to Sign Confessions
01 May 2013
The Bahrain Center for Human rights expresses grave concern in regards to the well-being and safety of two women who are in detention since 20 Apr 2013; they have been denied family visits, and reportedly tortured to extract confessions.
Rayhana Al-Mosawi informed her lawyer, Manar Maki, in a short phone call on 29 April 2013 that she was beaten in detention, threatened with the arrest of her relatives, and threatened with electric shocks to force her into signing confessions.
Nafeesa Al-Asfoor informed her husband in a short phone call on 29 April 2013 that she was beaten during interrogation at the criminal investigation department, threatened with arrest of relatives and with electric shocks by masked men.
Both detainees have not been allowed to consult with a lawyer about their situation, or to receive visits from family members, since their arrest on 20 Apr 2013 from the Bahrain International Circuit where the Formula1 race was taking place. The lawyers for the two women submitted requests to the public prosecution to formally represent the detainees, but they have not received a response. The lawyer Entisar AlAsfoor said that the authorities ordered a visitation ban on the two detainees for 60 days.
The two women are being charged with terrorism acts after one of them was caught with a pillow under her dress, according to the Ministry of Interior statement (http://www.policemc.gov.bh/news_details.aspx?type=1&articleId=14173).
The BCHR renews its calls to the international community to apply pressure on Bahrain to stop the practice of systematic torture to force confessions on falsified charges. The BCHR calls for the immediate release of Nafeesa Al-Asfoor and Rayhana Al-Mosawi, and the dropping of all trumped-up charges against them.
For More information about the case please read: http://bahrainrights.hopto.org/en/node/5715