8 Oct, 2015
ICUJP honours Sheikh Maytham Al Salman with the 2015 Advocate of Peace Award
Interfaith Communities United for Justice and Peace (ICUJP) is proud to issue its 2015 Advocate for Peace Award to Sheikh Maytham Al Salman.

Sheikh Al Salman, an internationally respected interfaith leader, has been working with Columbia University Global Freedom of Expression since April 2015, advising the initiative on its global jurisprudence and global tolerance projects. He is well recognized for his work building tolerant societies and countering incitement to violence and discrimination in accordance with international human rights standards, in particular respect for freedom of expression as per Articles 19 and 20 of the International Covenant of Civil and Political Rights.

Sheikh Al Salman's life and work exemplify ICUJP's mission that "Religious Communities Must Stop Blessing War and Violence." He is the director of Tunis-based Middle East North Africa Coalition Against Hate Speech; chairperson of Bahrain Interfaith; head of religious freedom unit at Bahrain Human Rights Observatory; member of the UN advisory committee for the role of religious leaders in preventing genocide; and Arabian Gulf representative of International association for religious freedom.

ICUJP applauds Sheikh Al Salman's call for equal citizenship, his condemnation of all forms of discrimination and his opposition to violence and extremism. ICUJP endorses Sheikh Al Salman's powerful statement that:
"Anyone hostile to Sunnis because they are Sunni, or Shiites because they are Shiite cannot make any claim to good citizenship, which is grounded on civil coexistence and the acceptance of diversity."
We heartily agree with him that resisting national division and the promotion of hatred among citizens constitutes both a national and a religious duty.

ICUJP honors Sheikh Al Salman's work educating civil society, religious and faith-based organizations as well as political parties and policymakers to take responsibility in countering incitement to hatred that leads to violence, discrimination and hostility, in accordance with international human rights standards He also works to provide a platform for civil society, nongovernmental, religious and faith-based organizations; the media and social media; and minority groups to exchange knowledge and practices on region-wide strategies to counter incitement to hatred. For all of his work to create a more peaceful and just world, ICUJP honors Sheikh Maytham Al Salman with its 2015 Advocate for Peace Award.
7 Oct, 2015
Al-Singace Protest Hits 200 Days, NGOs Demand His Release
7 October 2015 – Today marks the 200th day of Bahraini prisoner of conscience Dr Abduljalil al-Singace's protest. Dr al-Singace has boycotted all solid food in response to the ill-treatment of prisoners in Bahrain.
21 human rights organisations reiterate their call for his release in a joint statement published today. The NGOs "voice our solidarity with Dr al-Singace's continued protest and call on the United Kingdom and all European Union member states, the United States and the United Nations to raise his case, and the cases of all prisoners of conscience, with Bahrain, both publicly and privately." They call for his immediate and unconditional release.
Read the statement (PDF) here.
The latest statement follows an urgent appeal which marked the 160th day of Dr al-Singace's protest, and which coincided with a picket outside the UK Foreign and Commonwealth Office, London. The United States, European Parliament and UN High Commissioner for Human Rights have all raised the condition of prisoners of conscience and Dr al-Singace since the beginning of his protest.
Prison authorities appear to have finally begun to take notice of the international attention his case is attracting. Dr al-Singace recently received treatment for a nose injury he suffered during his torture in 2011. He had waited over four years to receive such treatment.
However, Dr al-Singace's condition remains critical. He suffered damage to his ear as a result of torture, but has not received adequate medical attention for this injury. His family states that he is often dizzy, his hair is falling out, and that he is "on the verge of collapse."
Sayed Ahmed Alwadaei, Director of Advocacy, Bahrain Institute for Rights and Democracy: "Dr al-Singace's puts his life at risk for his belief in a torture-free and democratic Bahrain. To support democracy and reform in Bahrain, the United Kingdom and United States must call for Dr al-Singace's immediate release."
Cat Lucas, Writers at Risk Programme Manager, English PEN: "We're pleased and relieved that the prison authorities seem to be taking notice of the growing international support for Dr Al-Singace, having finally allowed him medical treatment and access to a pen in recent weeks. However, there is still a long way to go and the UK government has a crucial role to play. We urge them to join our call for justice for the many writers and activists detained in Bahrain."
Read the statement (PDF) here.
6 Oct, 2015
Columbia Global Freedom of Expression Executive Director & Sheikh Maytham Al Salman express serious concerns on proposed anti hatred law in Bahrain
Sheikh Maytham Al Salman met with Dr. Agnes Callamard, Director of Columbia global freedom of expression, and special advisor to the President of Colombia University, Lee Bollinger, to discuss a proposed draft bill by the government of Bahrain that would criminalize "contempt of religions."
Sheikh Maytham Al Salman is one of some 60 high level global experts that are supporting Columbia Global Freedom of Expression, established in 2014 by President Lee Bollinger to document the development of global norms related to freedom of expression and information. This was Sheikh Maytham's first visit to Columbia University since his arrest in August.
Sheikh Maytham Al Salman explained to Dr. Callamard that the draft bill would criminalize "any hate or sectarian discourse that undermines national unity, differentiates between individuals or groups on the bases of religion, creed or sect and triggers conflict between individuals or groups." Bahrain's cabinet discussed the draft law on August 31 2015, and referred it for further study without publishing the actual full draft of the law. Sh. Maytham Al Salman also stated that in his opinion, the draft bill could open the door to abuses, restricting freedom of expression rather than safeguarding society from incitement of hatred. Sh. Al Salman is of the view that the law could also reinforce an ever-present threat of prosecution towards those who express their religious, political and personnel views and opinions. He said: Blasphemy laws in non democratic countries are very selective and are often misused as a punishment tool to deal with outspoken voices.
Dr. Agnes Callamard first pointed out that the fact that the draft bill has not been published and shared with the Bahrain civil society, the Media and the Bahrain public at large constitutes already a serious limitation and contradicts the fundamental objective of all legal processes: to provide legal certainty. She called on the Government to make the draft law available so that national and international actors can review it and provide much needed suggestions regrading future drafts.
Dr. Callamard has read various Media articles about the law as well as reports from civil society organizations. She has reached the conclusion that the draft law appears to amount to a blasphemy law in disguise and not a law seeking to prohibit incitement to hatred, as per article 20 of the International Covenant on Civil and Political Rights.
Dr Callamard concurred with Sheikh Maytham Al Salman that blasmpameny laws are very problematic. Columbia Global Freedom of Expression and other academic initiatives have well shown that blasphemy laws are more often than not misused against religious groups facing violations of their political, civic, economic and/or social rights, and religious minorities. She pointed out that blasphemy laws seek to protect, and that usually means, enforce, a certain set of belief, rather than protect the believers, without discrimination on the basis of their religion. She insisted that men, women and children that must be protected against incitement to hatred that may result in violence or discrimination, not a particular religious view or belief.
Dr Callamard also pointed out that the most important international UN group of experts, the human rights committee, had issued in 2013 its general comment 34 on the scope and limits to freedom of expression. The Committee reiterated that blasphemy laws violate fundamenetal human rights including article 19 and article 18 of the international covenant of civil and political rights which was endorsed by the Kingdom of Bahrain in 2006. The Committee also stated that: "it would be impermissible for blasphemy laws to discriminate in favour of or against one or certain religions or belief systems, or their adherents over another, or religious believers over non-believers. Nor would it be permissible for such prohibitions to be used to prevent or punish criticism of religious leaders or commentary on religious doctrine and tenets of faith."
Dr. Callamard has worked extensively on the issue of countering incitement to hatred for close to 10 years, including as one of the international experts behind the Rabat Plan of Action and the Camden principles. She recognises Incitement to violence and discrimination is a real problem and indeed a human rights emergency in many parts of the world. But it must be addressed through appropriate legislative and policy measures, coupled with a strong involvement of civil society, along the lines of the recommendation of the rabat plan of action. The Bahrain draft law which has been described in the Media is far more likely to restrict and violate the legitimate exercise of freedom of expression and religion, than it is to tackle effectively incitement to hatred that may lead to violence, discrimination or hostility.
Dr Callamard thus concurred with Sheikh Al Salman's views that the Bahraini anti hatred law will not address incidents and patterns of incitement to hatred. Instead, it may seriously stifle freedom of expression and information, and restrict open public debates, free of fears, both of which constitute essential conditions for dialogue between the opposition and the Government.
She also strongly endorsed Sheikh Al Salman recommendation that the Bahrain Government invites the United Nations Special Rapporteur for Freedom of Expression, Dr. David Kaye, to undertake a mission in Bahrain and issue recommendations to strengthen the protection of freedom of expression and information in Bahrain.
Dr. Callamard thanked Sheikh Al Salman for his work to protect freedom of expression and religion in Bahrain and the region, and reiterated that she and Columbia Global Freedom of Expression stand prepared to support him.
5 Oct, 2015
Champions for Justice: Teachers
Teachers have been at the forefront of Bahrain's peaceful protests and democratic movement. They have also been amongst the harshest-treated victims of unfair trial and abuse. In 2011, the Bahrain Teacher's Association (BTA) was a leading union calling for strike action in solidarity with the protests. The government subsequently dissolved the BTA and imprisoned its leadership.
The Government of Bahrain has abused many teachers since the beginning of the 2011 protests. Abduljalil al-Singace, former Head of Engineering at the University of Bahrain, currently serves a life sentence for his involvement in the protests. Authorities additionally arrested Ahmed Mirza and sentenced him for a crime which occurred while he was outside the country; his trial may have been an act of intimidation against his brother, Sheikh Ali Salman. Prison officials physically tortured Abbas al-Samea, a young teacher fresh into his profession, earlier this year. At least eight teachers are currently serving prison sentences for protest-related activities.
On World Teachers Day, a day which should commemorate the work of the teaching profession in Bahrain, we remember these teachers and academics who have been punished for exercising their rights to free speech, assembly, and association.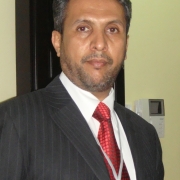 Mahdi Abu Dheeb was formerly the president of the BTA. In February and March 2011, the BTA joined protests calling for reform in Bahrain.
Mahdi played an active role in criticizing human rights abuses and voicing the union's concern for deteriorating standards of education. In April 2011, the BTA called for a strike in solidarity with pro-democracy protesters. Shortly after, on 6 April 2011, police arrested Mahdi from his uncle's house and took him to a secret location. His family did not know his whereabouts for more than three weeks. During detention, Mahdi spent 64 days in solitary confinement. He reported that police officers beat him, and his family said that he suffered two broken ribs as well as severe neck and back pain. The Ministry of Social Development formally dissolved the BTA in April 2011.
The state charged Mahdi with halting the educational process, inciting hatred of the ruling system, attempting to overthrow the ruling system by force, possessing pamphlets, and disseminating fabricated stories and information. A military court tried Mahdi and his deputy, Jalila al-Salman, in September 2011. The court found Mahdi guilty and sentenced him to ten years in prison, reduced to five years upon appeal. Al-Salman received a three year sentence, which was later shortened to six months.
Mahdi reportedly suffered injuries to his back, including a slipped disk, during his torture in 2011. He continues to receive inadequate treatment. Since March 2015, following a prison riot in which a minority of inmates participated, authorities have denied Mahdi adequate medication and treatment for his back pain. On at least two occasions since March, prison medical staff informed Mahdi that his family needed to bring medication to him from outside the prison; the authorities later refused to allow his family to provide him with the requested items.
The BTA under Mahdi's leadership was awarded the 2015 Arthur Svensson International Prize for Trade Union Rights.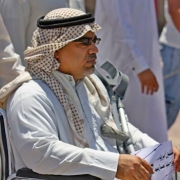 Dr Abduljalil al-Singace is a former professor of engineering at the University of Bahrain, a blogger, a political activist, and a civil rights campaigner. In March 2015, Abduljalil began a protest in which he stopped taking any solid foods in solidarity with inmates at Bahrain's Central Jau Prison, where he is held. The protest continues today: 7 October will mark 200 days without food. Abduljalil has subsisted only on fluids and IV injections. This protest is in response to the deteriorating prison conditions, ill-treatment and prisoner humiliation.
Abduljalil was first arrested in August 2010. Bahrain police arrested him at the Bahrain International Airport on his return from the United Kingdom, where he had spoken at the House of Lords criticising recent human rights deteriorations in Bahrain, including mass arrests and torture. The government held Abduljalil in prison and tortured him until February 2011, when authorities released him and a number of other political prisoners in an attempt to quell protests.
Authorities re-arrested Abduljalil weeks later, on 17 March, following the declaration of a state of emergency. Officials again tortured Abduljalil. On 22 June 2011, a military court sentenced Abduljalil to life imprisonment for his involvement in the protests, alongside a group of leading politicians and activists collectively dubbed the "Bahrain 13." In 2012, the civilian High Court of Appeals upheld the sentence. He has served his sentence in Jau Prison ever since. See our joint-NGO urgent appeal for more information.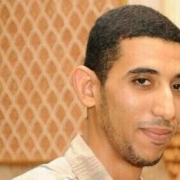 Ahmed Mirza was a teacher in the Ministry of Education. Police arrested Ahmed on 11 September 2013. They did not publicize his charges until the first hearing in his trial. Despite being in Iran for medical treatment until 2 September 2013, authorities accused Ahmed of being part of the Sehla explosion incident that took place on 30 August 2013. The government charged him with financing the incident and inciting other defendants. On 22 May 2015, the court sentenced Ahmed to ten years in prison.
Ahmed suffers from severe sickle cell anemia, and his health has dangerously deteriorated on several occasions during his detention. He is the half-brother of Sheikh Ali Salman, Secretary-General of al-Wefaq, whom the courts sentenced to four years in prison on 16 June 2015. Ahmed's arrest in 2013 may have been an act of intimidation aimed at his brother.
Abbas al-Samea, a 25-year-old teacher, was arrested on 3 March 2014 for his alleged participation in a bomb explosion which killed three policemen. Despite credible evidence that Abbas was teaching at the time of the bombing, a judge sentenced him to death on 26 February 2015.
Police physically tortured Abbas following the March 2015 prison riot. Witnesses told BIRD, BCHR and ADHRB that Abbas was missing teeth and required medical attention for head injuries in April 2015. His case, and the case of other inmates, is covered in our joint report, Inside Jau. Abbas has previously featured in previous Champions for Justice instalments highlighting victims of severe abuse at Bahrain's Jau Prison and death row prisoners.
25 Sep, 2015
Open Letter to Join the HRC 30 Joint Statement on Bahrain
To the Governments of: Albania, Argentina, Bosnia and Herzegovina, Brazil, Canada, Croatia, Cyprus, Finland, Greece, Hungary, Italy, Malta, Mexico, Republic of Korea, Serbia, Slovak Republic, and Spain
RE: HRC30 Joint Statement on Bahrain 24 September 2015
Excellences,
We, the undersigned non-governmental organizations, write to voice our support for the joint statement on the human rights situation in Bahrain delivered by Switzerland at the 30th Session of the Human Rights Council (HRC).
Since the last joint statement on Bahrain in June 2014, the government has continued to curtail the rights to freedom of expression, association and peaceful assembly. Human rights defenders, political opposition leaders, members of the media, and youth have faced intimidation, arrest, arbitrary detention, unfair trials and acts of reprisal by the authorities. Furthermore, negotiations of the Office of the High Commissioner for Human Rights' (OHCHR) for a program of technical capacity building in Bahrain have stalled in the period since the June 2014 joint statement.
We urge your government, therefore, to sign the joint statement on Bahrain delivered by Switzerland at the HRC's 30th session in order to refocus international attention on human rights in Bahrain and encourage the government of Bahrain to constructively address its ongoing violations.
International pressure on Bahrain continues to assist in addressing human rights violations in Bahrain, as reflected by the decision of the King of Bahrain to release prominent human rights defender Nabeel Rajab under a royal pardon after he spent over four months in prison for a tweet criticizing the government.
It is critical, therefore, to take action now to reaffirm the high level of international concern over human rights conditions in Bahrain. To abandon collective pressure on Bahrain at a time when the situation is continuing to deteriorate would send an entirely wrong message to the Bahraini government, and undermine both internal and external efforts to foster genuine reform.
Switzerland has indicated that this joint statement will be open for additional signatories throughout the session. We therefore call on your government to recommit to supporting human rights in Bahrain, and to add your endorsement to this joint statement.
Sincerely,
Americans for Democracy & Human Rights in Bahrain (ADHRB)
Amnesty International
ARTICLE 19
Bahrain Centre for Human Rights (BCHR)
Bahrain Institute of Rights and Democracy (BIRD)
Cairo Institute for Human Rights Studies (CIHRS)
CIVICUS: World Alliance for Citizen Participation
English Pen
European Center for Constitutional and Human Rights (ECCHR)
European Centre for Democracy and Human Rights (ECDHR)
Human Rights Watch
Index on Censorship
International Service for Human Rights (ISHR)
Pen International
Rafto Foundation
The International Federation for Human Rights (FIDH)
World Organization Against Torture (OMCT)
Attached:
HRC 30 Joint Statement on the Human Rights Situa4on in Bahrain;
Joint NGO Letter: Human Rights Situation in Bahrain (Dated: 16 July 2015)
Click here for pdf.
17 Sep, 2015
Bahraini Obstinance Raised in Written Statement to UN
At the 30th Session of the United Nations Human Rights Council, BCHR, along the Bahrain Institute for Rights & Democracy and Americans for Democracy and Human Rights in Bahrain, submitted a written statement on the subject of human rights abuses in Bahrain. The statement discussed the continued failure of the Bahraini government to engage in a dialogue with the United Nations and other international organizations. Despite promises from Bahrain to improve its systematic offences and its claims to participate in a more open discussion regarding reform, there continues to be a lack of government effort to follow through with these promises. ADHRB calls on the UN Member States to renew their efforts in pressuring Bahrain to re-establish cooperation with the international community in order to improve the human rights situation.
Click here to read the full statement.
17 Sep, 2015
Bahrain: Oral Intervention at 30th Session of Human Rights Council, 2015 by Nedal Al Salman
On 16 September 2015, the Head of International Relations and Women & Children's Rights Advocacy Nedal Al Salman of the Bahrain Centre for Human Rights (BCHR), delivered an oral intervention during the 30th session of the United Nations Human Rights Council in Geneva:
IDO, along with Americans for Democracy & Human Rights in Bahrain, the Bahrain Institute for Rights and Democracy, and the Bahrain Center for Human Rights, would like to thank the Working Group for their diligent efforts to address the issue of enforced disappearances. We join the Working Group in expressing concern at the routine practice of enforced disappearance in a number of States.
For example, in Bahrain, we regularly receive and document reports from families that security forces subject their family members to short-term enforced disappearances upon arrest. Bahraini security forces conduct home raids in plain clothes and masks and arrest individuals without warrants. These detainees are then rendered incommunicado for periods ranging from several hours to ten days. It is particularly during this period that victims are most vulnerable additional human rights abuses,often including acts of torture.
This practice is not new to Bahrain. In 2011, the Bahrain Independent Commission of Inquiry reported 196 cases of enforced disappearance, during which detainees were abused and forced to sign false confessions. These confessions were then used to arbitrarily detain victims for sentences up to and including life in prison.
In its most recent report, the Working Group requested"additional information on the specific steps taken by the Government to prevent and terminate alleged cases of short-term enforced disappearance," and on measures taken to ensure detainees' relatives are promptly informed of their relatives'detention.
We therefore ask if the Working Group has received any response from Bahrain toward alleviating the practice of short-term enforced disappearance. We additionally ask the Working to advise on practical steps that States such as Bahrain may implement towards transparently and substantively combating the practice of short-term enforced disappearance.
Thank you.
14 Sep, 2015
NGOs Welcome 5th UN Joint Statement on Human Rights in Bahrain
14 September 2015 – Geneva, Switzerland – Americans for Democracy & Human Rights in Bahrain (ADHRB), the Bahrain Center for Human Rights (BCHR), and the Bahrain Institute for Rights and Democracy (BIRD), welcome today's joint statement raising the concern of 33 States about the human rights situation in Bahrain during the 30th Session of the Human Rights Council. This joint statement, led by Switzerland, raises the persistent concerns of the international community regarding a wide variety human rights abuses in Bahrain, including the ongoing use of torture, excessive & indiscriminate use of force, and restrictions on the freedoms of opinion, expression and assembly. This latest joint statement builds on four previous joint statements in the Human Rights Council since 2012, which raised similar concerns and enjoy a growing coalition of cross-regional support.
In addition to recognizing a long list of human rights abuses, the 33 States called on Bahrain to take action to substantively address these concerns. The States called on the government to fully implement the recommendations of the Bahrain Independent Commission of Inquiry (BICI) and Bahrain's Second Cycle Universal Periodic Review, as well as for enhanced cooperation with the Office of the High Commissioner for Human Rights (OHCHR) and the UN Special Procedures. States also called for the release of all persons imprisoned for exercising their human rights, and for the government to "put an end to the repression of peaceful protestors and issue clear instructions to the security forces to refrain from using disproportionate force against the protestors."
"Today's statement is a clear message from the international community that Bahrain cannot continue to dodge accountability for its human rights abuses," said Husain Abdulla, Executive Director of ADHRB. "The Government of Bahrain must address these concerns, or potentially face increased international consequences."
Since 2012, five successive joint statements have been made on Bahrain at the Human Rights Council, with a growing number of States showing support for addressing these ongoing issues. Since 2013, all of the statements have enjoyed the full support of all European Union Member States, in addition to Switzerland, the United States, and a growing list of Latin American, African and Asian States.
"In Bahrain, we welcome the continued attention and concern of the international community on these longstanding human rights abuses, and hope that the Government will commit to cooperation, transparency, and reform," said Nabeel Rajab, President of BCHR. The Director of Advocacy at BIRD, Sayed Ahmed Alwadaei, added that "the Government must act on these concerns now, or the Council may resolve that more serious measures are required in the immediate future."
14 Sep, 2015
Symposium at Copenhagen University
On September 10th 2015 we held a symposium at Copenhagen University entitled 'Human Rights and Youth: The Case of Bahrain'. A short documentary was shown, followed by interesting and important talks given by Nedal Al Salman of BCHR, Hanna Ziadeh of The Danish Institute of Human Rights, and Magnus Harrison of Humanity in Action. The event then had a lively discussion of the issues, rounded up by drinks and snacks and a chance top talk informally to the speakers.
We are happy to announce that the BCHR's event was very fruitful leading to interesting discussions and insights. Around 40 engaged and ambitious students showed up with an interest in specifically Middle East and human rights. We would like to thank everyone who was involved in this successful event and especially the talented board of panelists who guided us through the process of mutual learning and perspective expansion. We cannot wait to see what the future hold.
9 Sep, 2015
Champions for Justice: Bahrain's Imprisoned Politicians
Last year marked the first general elections to be held in Bahrain since the pro-democracy uprising of 2011. Since the election, which has been named amongst the worst elections in 2014 alongside those in Syria and Afghanistan, the Government of Bahrain has infringed on the freedoms of political opposition societies across the political spectrum. Al-Wefaq, the largest political society in Bahrain who boycotted the election, was the first to see high-profile arrests and trials on charges related to free expression. The government soon placed other societies, including the National Democratic Action Society (Wa'ad) and Democratic Unity Gathering Society (al-Wahdawi), under similar pressures.
This month, the Bahrain Institute for Rights and Democracy (BIRD), Americans for Democracy & Human Rights in Bahrain (ADHRB), and the Bahrain Center for Human Rights (BCHR) call attention to leaders of the political opposition imprisoned in the past year. Their situations remain significant: Bahrain cannot reasonably claim to have instituted reforms or conducted a national reconciliation dialogue when leaders from the political opposition are imprisoned.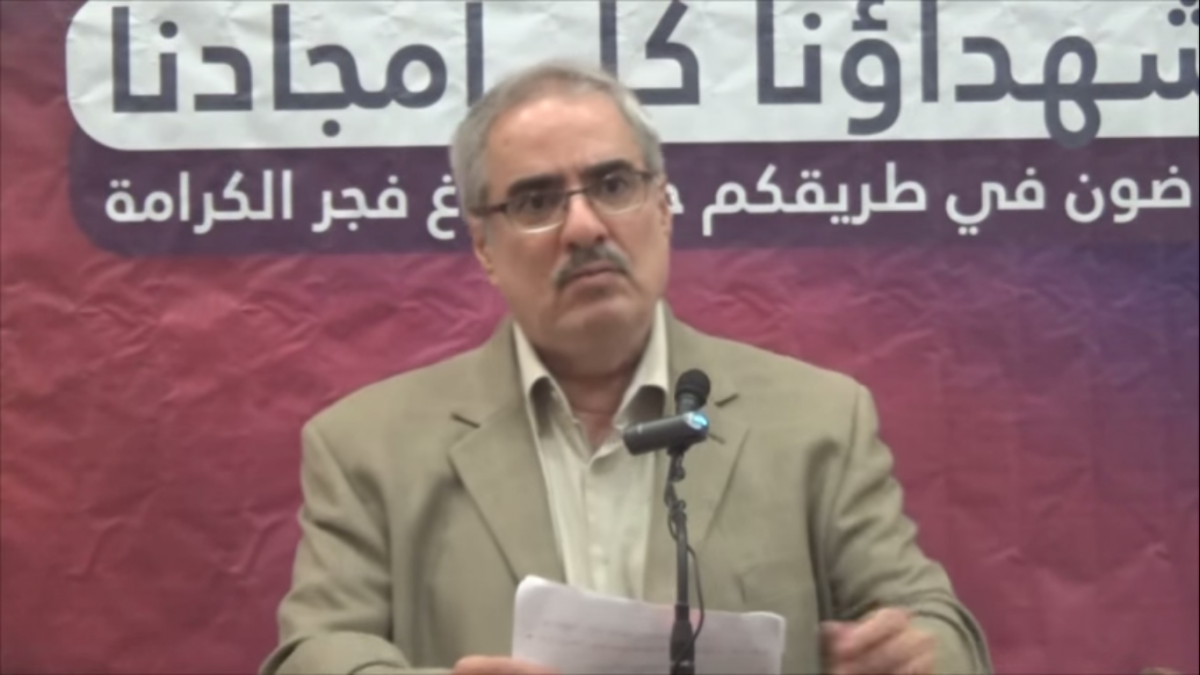 Ebrahim Sharif is the former Secretary-General of the secular nationalist party Wa'ad. He is a member of the "Bahrain 13", a group of political prisoners arrested in relation to their activities during 2011's democratic movement. In June 2011, a military court sentenced Sharif to five years imprisonment, despite evidence that he was tortured in detention. A civilian appeals court upheld the sentence in 2012. In June 2015, Sharif was released on a royal pardon near the end of his prison term, when he was already eligible for parole. However, he was rearrested just 19 days later, on 13 July, following a speech he gave after his release from prison. In the speech, he stated: "We are for democracy, we are for a constitution which gives wide authorities to the parliament, we are for a government elected by the parliament, we want a constitutional monarchy." The Public Prosecution has charged him with "inciting violence" and "promoting overthrow of the government." His next trial hearing is on 12 October 2015.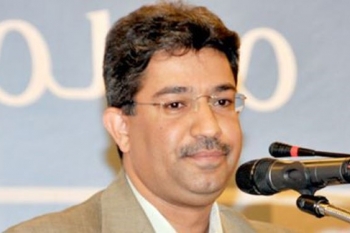 Fadhel Abbas served as the Secretary-General of the Democratic Unity Gathering Society (al-Wahdawi) prior to his arrest on charges related to freedom of expression. On 26 March 2015, the Ministry of Interior (MOI) announced that Bahrain would be joining Saudi Arabia and other Arab states in conducting air strikes in Yemen. On the same day, the MOI warned that it would take steps against anyone expressing opinions "against the approach that Bahrain has taken." The MOI arrested Abbas later that day in relation to a statement that al-Wahdawi published on Twitter calling Bahrain's involvement in the war unconstitutional. , After Abbas's arrest, the MOI undertook steps to dissolve al-Wahdawi on the grounds that it had been "undermining national security." On 28 June 2015, Bahrain's criminal court sentenced Abbas to five years in prison for "spreading false information that could harm the military operations of Bahrain and its allies" in Yemen. Abbas is currently serving his sentence in Jau Prison. His next appeal court hearing is 10 October 2015.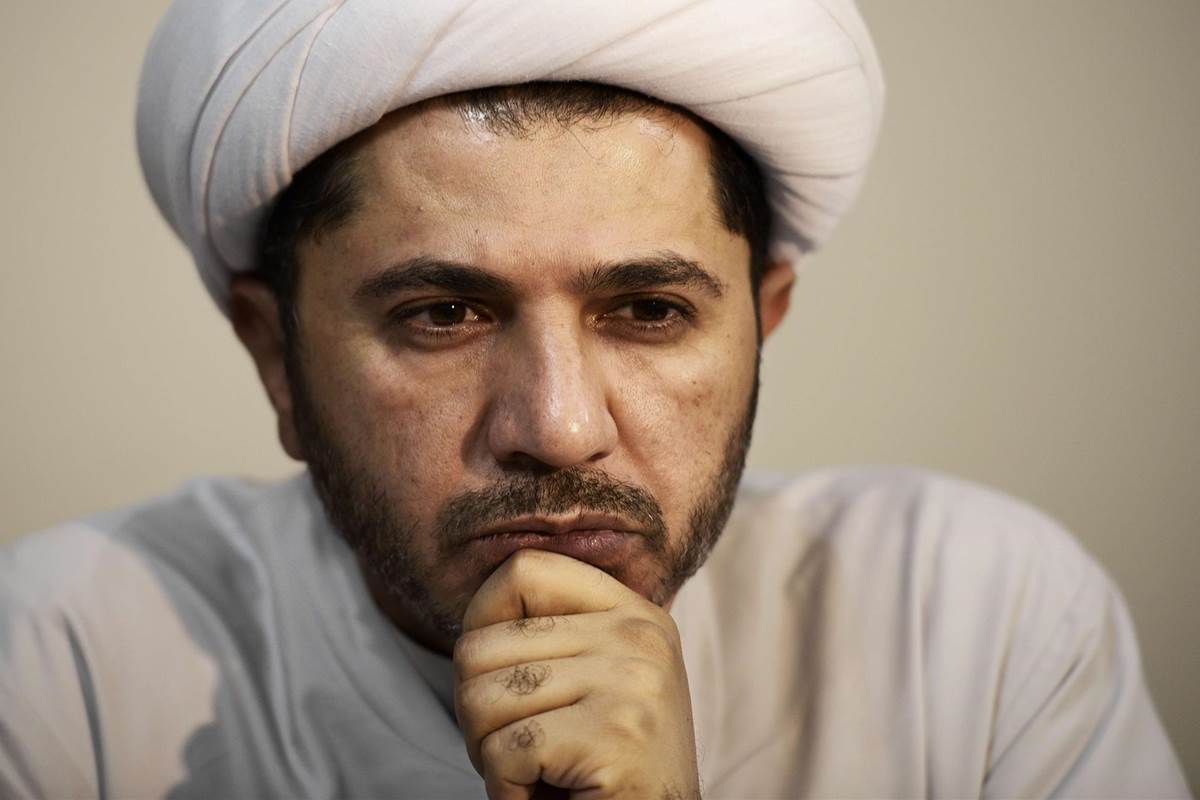 Sheikh Ali Salman is the Secretary-General of al-Wefaq, Bahrain's largest licensed political society. Salman was an opposition leader at the forefront of the national dialogues between 2011 and 2014, during which he has consistently called for a stronger parliament and the release of political prisoners, while emphasizing that peaceful resistance is the only means to achieving reform in Bahrain. On 28 December 2014, officers arrested Sheikh Salman after summoning him for questioning. After more than two weeks in detention without being formally charged with a crime, the Public Prosecution charged him with inciting hatred, civil disobedience and promoting overthrow of the government, in addition to a litany of other charges. A Human Rights Watch study of Salman's public speeches in question found no basis for the charges. On 16 June 2015, a criminal court sentenced him to four years in prison. His next appeal court hearing is 14 September 2015.
Sheikh Salman is not the only member of al-Wefaq to be targeted by the government. In August, police arrested al-Wefaq member and former Member of Parliament (MP) Sheikh Hasan Isa on his return from a foreign trip and he remains in police custody. In January, ex-MP Sayed Jameel Kadhem received a six-month sentence for disturbing the general elections after he accused the government of attempting to bribe candidates. Majeed Milad, the former elected president of the Manama Capital Municipal Council, a board member of al-Wefaq, and a key member of the 2013 National Dialogue, was detained on 1 July and has been put on trial for "inciting disobedience of the law," for calling for peaceful protests. His trial resumes on 13 September.
BIRD, ADHRB and BCHR remind the Government of Bahrain that democracy cannot be achieved if political criticism is treated as a criminal act. In highlighting the cases of these three political leaders, we also remember all other prisoners of conscience in Bahrain sentenced on charges related to the exercise of their free speech and association. Freedom of expression, along with the rights to self-determination and political participation, is guaranteed under Articles 1, 19, 22 and 25 of the International Covenant of Civil and Political Rights (ICCPR), to which Bahrain acceded in 2006.
We call on the Government of Bahrain to honour the provisions of the ICCPR and respect its citizens' right to freedom of speech, association, and political participation, by immediately releasing all persons charged or sentenced on politically-motivated charges and decriminalizing criticism and free speech.