10 Mar, 2015
Bahrain: Concern over the fate of Jaafar Sheikh, victim of enforced disappearance in Jordan
Bahrain Centre for Human Rights expresses its concern over the fate of Jaafar Jasim al-Sheikh, a Bahraini victim of enforced disappearance in Jordan. He is a student at Yarmouk University, and was arrested over 15 days ago – no information as to his location and health.
According to information BCHR has obtained, the Jordanian security services arrested Jaafar al-Sheikh with four of his friends living in Bahrain on 19 February 2015. They confiscated his electronic equipment, according to his relatives. The detainees were released on 24 February 2015, apart from Jaafar who remains detained. The detainees were asked about Jaafar's activities and about whether he had received weapons training in Iraq. They were also asked about al-Sheikh Ali Salman, director general of the Islamic Wefaq Organisation, who is currently detained in Bahrain. In addition, they were questioned about a number of people who are wanted in Jordan.
Jaafar al-Sheikh's family contacted the Bahraini embassy in Jordan as well as the Bahraini Foreign Ministry about the fate of their relative, but they did not receive a reply. Jaafar al-Sheikh had previously been detained for a month by the Bahraini authorities in August 2013, and was sentenced to 6 months in prison on charges of unlawful assembly. The sentence was handed down after he had left Bahrain to study at university in Jordan.
BCHR expresses its extreme concern for the safety of the detainee Jaafar al-Sheikh, who has not been allowed to contact his family or a lawyer. The location of his detention is not known exactly.
It is unclear whether the arrest was carried out at the request of the Bahraini authorities. It would not be the first time that the Bahraini authorities pursued opposition activists by taking advantage of the transnational security space. They have previously supplied the international police with incorrect information – Sadeq al-Shaabi was subject to forced disappearance and torture after Omani authorities handed him over to Bahrain. Similarly, Ali Haroun was beaten and tortured during and after his forced return from Thailand.
Based on the above, BCHR calls on the United States, the United Kingdom, the United Nations and the European Union, as well as all other close allies and relevant international organizations, to put pressure on the governments of Jordan and Bahrain to:
Immediately disclose the fate of Jaafar al-Sheikh and allow him to contact his family and his lawyer.
Free Jaafar al-Sheikh and all other detainees accused of charges to do with political activism for freedom and democracy immediately and without conditions.
Put an immediate stop to the practice of forced disappearance, and sign up to the International Convention for the Protection of All Persons from Enforced Disappearance.
Put an immediate stop to the practice of using torture as a method of obtaining confessions, and provide guarantees of safety of detainees.
Bring to justice all those connected to the practice of torture, including those in senior positions who ordered or supervised the torture.
26 Feb, 2015
Amnesty International Report 2014/15: The State of the World's Human Rights
BAHRAIN
The government continued to stifle and punish dissent and to curtail freedoms of expression, association and assembly. Security forces used excessive force to disperse protests, killing at least two people. Opposition activists sentenced after unfair trials in previous years continued to be held, including prisoners of conscience. Torture of detainees continued and a climate of impunity prevailed. Twenty-one Bahrainis convicted on terrorism charges were stripped of their nationality. The courts sentenced five people to death; there were no executions.
BACKGROUND
Tension between the Sunni-dominated government and main opposition political associations remained high throughout the
year following the suspension in January of the National Dialogue initiative. There were new protests by activists from the Shi'a majority population demanding political reform, including some violent protests, to which the security forces frequently responded with excessive force, including shotgun fire. In March, a bomb explosion at al-Daih village killed three police officers. In December, bomb attacks in the villages of Karzakan and Demistan killed a police officer and another person. The government banned the "14 February Coalition", a youth movement, and two other organizations declaring them terrorist groups.
Bahrain's first parliamentary elections since unrest broke out in 2011 were held on 22 November but were boycotted by the main opposition, led by al-Wefaq National Islamic Society, the largest Shi'a political association. Amendments to anti-terrorism legislation adopted in December increased police
powers, allowing them to detain terrorism suspects incommunicado for up to 28 days. Representatives of the UN High Commissioner for Human Rights visited Bahrain from February to May to assess human rights training needs. In September, the government issued a mid-term review of its progress in implementing recommendations it had accepted at the UN Universal Periodic Review of Bahrain in 2012.
FREEDOM OF EXPRESSION
The authorities continued to clamp down on dissent. In February, shortly before the third anniversary of the outbreak of public protests in 2011, the government increased the penalty for publicly insulting the King, the Bahraini flag or the national emblem to between one and seven years in prison and a heavy fine.
Dr Sa'eed Mothaher Habib al-Samahiji, an ophthalmologist, was arrested on 1 July to serve a one-year prison term imposed on him in December 2013 on a charge of "publicly insulting the King" in a speech at the funeral of a protester killed by a police car. He was held at Jaw Prison, south of Manama, at the end of the year.
Other prisoners of conscience held at Jaw Prison included opposition leaders and human rights activists sentenced after unfair trials in previous years. Human rights defender Nabeel Rajab was released in May after completing a two-year prison term for "illegal gathering" but was rearrested in October on charges of insulting public institutions. He was released on bail in November but banned from travel, pending 70 a court verdict on his case in January 2015. Activist Zainab Al-Khawaja was arrested in October and sentenced in November and December to prison terms totalling four years and four months, including three years on a charge of "insulting the King". She was at liberty at the end of the year awaiting the outcome of an appeal. Women's rights activist Ghada Jamsheer, arrested in September, faced trial on various charges, including assaulting a police officer. She was released on bail in December.
FREEDOM OF ASSEMBLY
All public gatherings in the capital Manama remained indefinitely banned under government decrees issued in 2013. However, sporadic protests were held in other places. The security forces arrested scores of people for participating in protests; some received prison sentences.
Ahmad Mshaima' stood trial in May, five months after his arrest, charged with "illegal gathering with an intent to commit crimes and disturb public security". He alleged that security officials tortured him in the days following his arrest, but the authorities did not investigate his allegations. He was released on bail in June but rearrested in November and sentenced in December to one year's imprisonment on a charge of "insulting the King".
In December, human rights defender Mohammad al Maskati and 10 other defendants were sentenced to six-month prison terms on charges of "illegal gathering".
FREEDOM OF ASSOCIATION
The government restricted freedom of association using new powers that allowed the Minister of Justice to suspend or dissolve political associations on vague grounds. The Minister filed suspension cases against two main political opposition associations, Wa'ad and al-Wefaq, for alleged irregularities during their activities. The Ministry of Justice dropped its case against Wa'ad in November. In October a court ordered the suspension of al-Wefaq for three months. The court action began shortly after the Public Prosecution charged al-Wefaq's leader, Sheikh Ali Salman, and his deputy with "meeting foreign officials without notifying" the government, after they met with the visiting US Assistant Secretary of State for Democracy, Human Rights and Labor, Tom Malinowski. In late December, the authorities arrested Sheikh Ali Salman on charges including incitement to promote the change of the political system by force, threats and other illegal means.
DEPRIVATION OF NATIONALITY
In July, the King decreed amendments to the 1963 Nationality Law giving the courts new powers to strip Bahrainis of their nationality, including if they are convicted of terrorism offences. The law also allowed the authorities to revoke the nationality of people who live abroad continuously for more than five years without informing the Ministry of the Interior. Twenty-one people had their nationalities revoked by the courts in 2014. In August, the High Criminal Court revoked the citizenship of nine Bahraini men after it convicted them on terrorism-related charges. They also received prison sentences of up to 15 years after the court convicted them partly on the basis of "confessions" that some defendants alleged had been obtained through torture. In October, a court sentenced to deportation several people whose Bahraini nationality was arbitrarily revoked in 2012. The court considered that they had remained in the country illegally after their nationality was revoked. Their appeal was set for April 2015.
TORTURE AND OTHER ILL-TREATMENT
Torture continued to be reported despite the establishment of a number of official bodies to investigate allegations of torture and other ill-treatment in custody. In some instances, detainees complained that police or other security officials violently assaulted them during arrests and house searches, or while they were being transported to police stations or prisons in police vehicles, and during interrogation by Criminal Investigations Directorate officers, when they were held without access to their lawyers and families for several days. Methods of torture reported included severe beating, punching, electric shocks, suspension by the limbs, rape and threats of rape, and deliberate exposure to extreme cold.
Mohamed 'Ali al-'Oraibi alleged that security officials tortured him over five days following his arrest on 2 February at Manama International Airport when he arrived from abroad. He said officials kept him naked while they interrogated him, subjected him to electric shocks on his genitals, suspended him by his limbs and beat him with a stick, and sexually assaulted him. He was released on 17 April, pending further investigations. He complained to the authorities but no investigation into his alleged torture was known to have been conducted.
EXCESSIVE USE OF FORCE
In March a royal decree (Decree 24 of 2014) was issued regulating the use of force and firearms.
The security forces regularly used excessive force to disperse opposition protests. Among other methods, they fired shotguns and tear gas at protesters, causing injuries and at least two deaths.
Sayed Mahmoud Sayed Mohsen, aged 14, died on 21 May after security forces fired tear gas and shotguns at protesters participating in a funeral procession on the island of Sitra. His family said he had shotgun pellets in his chest suggesting that he had been shot at close range. The Ministry of the Interior announced an investigation but had not disclosed its outcome by the end of the year.
IMPUNITY
The number of investigations into torture and other ill-treatment of detainees remained low and the authorities continued to detain some of those that the Bahrain Independent Commission of Inquiry said had been tortured in 2011. In practice, despite a few prosecutions of low-ranking officers, the security forces operated with a large degree of impunity amid continuing reports of torture of detainees and the use of excessive force against protesters. The authorities prosecuted eight police officers in connection with the killing of one person and the death in custody of another. One officer, charged with assault, was acquitted; the others remained on trial at the end of the year. In the two years since trials of members of the security forces began, a total of 15 security officers were acquitted of torturing or killing protesters and six were sentenced to between six months' and three years' imprisonment in relation to deaths in custody and killings of protesters.
Two officers accused of causing the death of 16-year-old Hussein al-Jazairi at a protest on 14 February 2013 in al-Daih reportedly remained at liberty and did not stand trial in 2014. They faced charges of assault resulting in death, but were released on bail in May 2013 by the High Criminal Court. Hussain al-Jazairi died after he was hit in the chest by shotgun pellets fired at close range.
In September, the High Court of Justice in England quashed a ruling by the United Kingdom (UK) Crown Prosecution Service that the King of Bahrain's son, Prince Nasser bin Hamad Al Khalifa, had diplomatic immunity in the UK. The High Court ruled that he could face prosecution in the UK for alleged complicity in torturing detainees in 2011 if he entered the UK.
DEATH PENALTY
The death penalty remained in force for murder and other crimes. The courts passed five death sentences during the year, one of which was annulled by the Court of Appeal in December. There were no executions.
Mahir Abbas al-Khabaz was sentenced to death on 19 February after he was convicted of killing a police officer in 2013. The court accepted a "confession" allegedly obtained through torture as evidence against him. An appeal court confirmed his death sentence and he was awaiting a final decision by the court of Cassation at the end of the year.
Click here to read the full report
23 Feb, 2015
Head of EBOHR Husain Parweez Subjected to Torture to Extract Confession
On 22 February 2015, Americans for Democracy & Human Rights in Bahrain (ADHRB), the Bahrain Center for Human Rights (BCHR), and the Bahrain Institute for Rights and Democracy (BIRD) received confirmed reports that Bahraini authorities tortured Husain Jawad Parweez, a well-known human rights activist and head of the European-Bahraini Organization for Human Rights (EBOHR), to extract a coerced confession. The undersigned NGOs condemn in the strongest terms the Government of Bahrain's continued use of torture to extract coerced confessions and call for an immediate investigation into the allegations.
Parweez was arrested on 16 February and taken to the General Directorate of Criminal Investigations (CID). At the CID, interrogators beat Parweez and deprived him of sleep, water, and use of a toilet. Interrogators kept him handcuffed from behind and blindfolded in a small, cold room for the duration of his interrogation. Parweez was subjected to psychological torture as well, with interrogators insulting him, threatening to harm his wife, and forcing him to listen to other detainees being electrocuted. Parweez was also sexually assaulted by a female officer, who took of his clothes and touched his genitals. He was not allowed access to his family or lawyer while at the CID.
On 21 February, Parweez was taken to the Public Prosecution where he confessed to the charges leveled against him to avoid further torture. Despite showing signs of abuse, the prosecutor did not ask Parweez about his apparent exhaustion or dirty clothes. Instead, Parweez was accused of additional charges, such as receiving money from inside and outside Bahrain to support and fund riot groups.
The Government of Bahrain has ignored appeals to release Parweez from well-respected international organizations, such as Amnesty International, Frontline Defenders, and The International Federation for Human Rights. Bahraini authorities have also disregarded repeated requests from the United Nations Special Rapporteur on Torture, Juan Mendez, to visit the country to investigate allegations of torture.
Parweez's father, Mohammed Hassan Jawad, is currently serving a fifteen-year sentence in prison for his peaceful activism. He was subjected to torture in 2011 and sentenced by military court before he was re-tried at the civilian court.
The continued use of torture by Bahraini authorities to extract a coerced confession is a clear violation of international covenants and conventions. In Article 14 (3 – g), the International Covenant on Civil and Political Rights (ICCPR) states that no one should be "compelled to testify against himself or to confess guilt." Also, Articles 12, 14, and 16 of the Convention against Torture and Other Cruel, Inhuman or Degrading Treatment or Punishment (CAT) ensures that each State party should guarantee "a prompt and impartial investigation, wherever there is reasonable ground to believe that an act of torture has been committed in any territory under its jurisdiction," and "ensure in its legal system that the victim of an act of torture obtains redress and has an enforceable right to fair and adequate compensation, including the means for as full rehabilitation as possible." Additionally, Articles 10, 11, 12, and 13 of the CAT prohibit the use of torture other cruel, inhuman, or degrading treatment of punishment and guarantees fair treatment at all stages of judicial proceedings.
The aforementioned organizations call on the United Kingdom, the European Union, the United States and other national and international bodies to:
Pressure the Government of Bahrain to immediately and unconditionally release Husain Jawad Parweez and all other human rights activists and prisoners of conscious, especially those whose convictions are based on confessions extracted under torture and duress;
Demand that the Government of Bahrain stop using torture as a mean to extract confessions;
Demand that the Government of Bahrain end systematic impunity, investigate torture complaints, and hold accountable those officials who were involved in torture, especially at the high ranks;
Urge the Government of Bahrain to reform the judicial system to stop using it as a tool for reprisal against human rights and political activists; and
Pressure the Government of Bahrain to allow United Nations procedures access to the country.
17 Feb, 2015
Amnesty International: Human Rights Activist Arrested, Risks Torture
HUMAN RIGHTS ACTIVIST ARRESTED, RISKS TORTURE
Bahraini human rights activist Hussain Jawad was arrested in the early hours of 16 February and taken to the Criminal Investigations Directorate. He is at risk of torture and other ill-treatment.
Human rights activist Hussain Jawad was arrested at around 1.30am on 16 February by masked police officers in plain clothes. They searched his house and then took him to the Criminal Investigations Directorate (CID). They did not say why they were arresting him, but Amnesty International fears it may have been because of his human rights work.
Around 10 hours after his arrest, he phoned his wife and said that he was fine. She asked him whether the police had hurt him: he said "yes" and the line was cut off. Many of those taken to the CID in recent weeks and months have said they were tortured or otherwise ill-treated. His lawyer has written to the Public Prosecution Office (PPO) asking to be told when Hussain Jawad is brought for interrogation, so that she can be present with him. Amnesty International has written to the PPO to ask why he was arrested and ensure that he is not tortured or otherwise ill- treated.
Hussain Jawad, Chairman of the European-Bahraini organization for Human Rights (EBOHR), was arrested before, after giving a speech during a protest rally in 2013. He was charged with "criticizing government institutions", "insulting the flag and emblem of the country", "attempting to disrupt public security" and "illegal gathering". He is currently on trial for those charges and the next hearing is scheduled for 25 February.
Please write immediately in Arabic, English or your own language:
Expressing concern that Hussain Jawad may have been arrested because of his human rights work;
Calling on the authorities to release him unless he is charged with an internationally recognizable criminal offence;
Urging them to ensure that Hussain Jawad is not tortured or otherwise ill-treated, and is given prompt access to his lawyer, family and any medical attention he may require.
ADDITIONAL INFORMATION
Hussain Jawad's father, Mohammad Hassan Jawwad, is serving a 15-year sentence in Jaw Prison as one of 13 jailed opposition activists. Hussain Jawad was arrested on 24 November 2013 while at the al-Wusta Police Station south of the capital, Manama, where he was filing a complaint against a Bahraini daily newspaper and an organization with close links to the authorities for defamation. They had published the photos and the names of 18 Bahraini human rights defenders and political activists and alleged that they were responsible for "human rights violations" and "terrorist attacks" in the country and called for them to be punished. Their actions came in apparent response to a campaign organized by the Bahrain Center for Human Rights (BCHR) called "End Impunity in Bahrain", which ran from 1 to 23 November. During the campaign the BCHR published the names of people it deemed responsible for, or involved in, ongoing human rights violations in the country.
Name: Hussain Jawad Gender m/f: m
See full pdf file here.
17 Feb, 2015
Bahrain: Why February 14 Matters in Bahrain
Human Rights First Campaigns and Topics: Anniversary of Bahrain Protests by Brian Dooley
February 14 this year will be the fourth anniversary of the start of widespread protests in Bahrain for democracy. They were met with a violent government crackdown that left thousands of people in jail, many of them tortured. The protests never went away, and this year's anniversary is likely to see another spike in demonstrations.
Since 2011 the marches have stayed mostly peaceful, but a minority now have a violent element. The grievances that brought people onto the streets in 2011 remain – anger at corruption, the lack of democracy and accountability and the behavior of security forces drawn almost exclusively from one sect. A ruling family still retains power in the kingdom.
Watch the video below, and click here to view full statement
17 Feb, 2015
Bahrain: Must Rein in Security Forces Ahead of Fourth Anniversary of Uprising
AMNESTY INTERNATIONAL PUBLIC STATEMENT
13 February 2015
Index: MDE 11/008/2015
The Bahraini authorities must uphold the rights to freedom of peaceful expression and assembly and rein in security forces as thousands of protesters are taking to the streets ahead of the fourth anniversary of the uprising in Bahrain, Amnesty International said today.
The organization's call came after the Minister of Interior said in a statement, broadcast by Bahrain TV on 12 February, that the Ministry will not hesitate to enforce the law and urged parents to supervise their children, as protests are being organized in the lead-up to the anniversary of the 14 February 2011 anti-government popular protests.
Small demonstrations have been taking place on a regular basis since 2011 to protest against the authorities' continuing clamp down on fundamental freedoms, and have grown in number ahead of the anniversary. The authorities considered these protests illegal and repeatedly sought to prevent them, often excessively using teargas and shotgun pellets to disperse the crowds, which in some instances has led to death or serious injury.
A number of videos and photos of young protesters being shot or injured by security forces were circulated on social media websites in recent days and weeks. In some cases the authorities appear to have used extreme excessive force to deal with protesters. This included a video showing a policeman aiming at and shooting a young protester carrying a photo of detained opposition leader, Sheikh Ali Salman. Another video shows security officers firing birdshots at four masked youth as they were chasing them. Those injured during the protests do not go to hospital to be treated for their injuries for fear of being arrested and charged with illegal gathering.
Four years after the uprising, fundamental freedoms have increasingly been curtailed with the authorities banning protests and assemblies, restricting the activities of civil and political associations and stifling the right to peaceful freedom of expression.
In recent months, the authorities have targeted those who called for genuine political reforms, and put on trial others for "insulting" the King, official institutions or "a brotherly Arab country" on social media.
On 12 February, the Public Prosecution referred to court nine individuals, all currently under arrest, on charges of "defaming a foreign country publically and misusing means of communication," allegedly for statements they have made on social media considered defamatory to late King Abdallah of Saudi Arabia. Their trial before a lower criminal court is scheduled to open on 16 February. If convicted solely for the peaceful expression of their views, Amnesty International would consider them prisoners of conscience and would call for their immediate and unconditional release.
Several leading opposition and human rights activists are standing trial for peacefully expressing their views. Sheikh Ali Salman, the Secretary General of al-Wefaq Islamic Society, the largest opposition political association, was arrested on 28 December 2014 and is standing trial. Despite his known anti-violence position, he has been charged with, among other things, "incitement to promote the change of the political system by force, threats and other illegal means" on the basis of statements he made during his public speeches. Another hearing of the trial, which opened on 28 January and was attended by Amnesty International, is scheduled for 25 February. Leading human rights activist, Nabeel Rajab, was sentenced to six months in prison for tweets deemed "insulting" to the Ministries of Interior and Defence. His appeal trial will resume on 4 March. Activist Zainab al-Khawaja was sentenced to three years in prison for "insulting the king" when she tore a picture of King Hamad and is awaiting her appeal scheduled for 15 June 2015. Ahmad Mshaima' was sentenced to one year in prison for reading a poem considered "insulting" to the King. Another session of his appeal trial is to be held on 15 February.
In addition to reining in their security forces, the authorities should seize the opportunity of the fourth anniversary of the uprising to announce genuine and long overdue reforms in order to placate popular frustration with the lack of tangible reforms. As first steps, the authorities must:
- Release all those held solely for the peaceful exercise of their human rights;
- Lift the ban on demonstrations and review all legislation criminalizing freedom of expression, association and assembly;
- Reform the judicial system with a view to ensuring its independence and hold to account all those responsible for human rights abuses, including by carrying out independent, thorough and impartial investigations into allegations of torture at the Criminal Investigations Directorate and the killing of protesters.
Click here to read the full report
16 Feb, 2015
Fourth Anniversary of the Bahraini Uprising: Violent Attacks on the Peaceful Marches and Protests
On 14 February 2011, a pro-democracy movement started in Bahrain, where tens of thousands of Bahraini citizens took to the streets demanding political reforms and a constitutional monarchy defending their basic human rights including the right of freedom of speech. The authorities consider participation in human rights activities as an act of disloyalty and such individuals are arbitrarily arrested and punished.
The 14 February this year marks the fourth anniversary of the launch of the movement demands that had been taken from the Pearl Roundabout based before being brutally attacked, leaving many victims, including injuries and deaths in addition to the detainees.
Peaceful marches and events have been out since Thursday 12 February 2015 and were majorlyattacked. A number of violations bythe Bahraini authorities have been documented in the past few days:
Arbitrary arrests:
In the period between 12 and 14 February 2015, 69 cases of arbitrary arrests have been documented by the Bahrain Center for Human Rights (BCHR), including more than 20 children of less than 18 years old. Only 11 people out of the 69 were released at a later time, one of them is Mahdi Mansoor Mirza who was released under the condition of presenting at the Public Prosecution for minors today, Monday 16 February 2015.
Illegal houseraids:
In the same period, the Bahrain Center for Human Rights (BCHR) has documented 21 cases of house raids with no search warrant presented by the police forces in civilian clothing as can be seen on the following picture.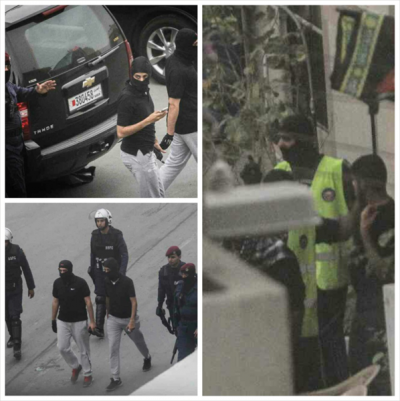 Excessive violence in confronting peaceful protests:
The Bahrain Center for Human Rights (BCHR) has also documented more than 120 peaceful protests [1] encountered by authorities using excessive forms of violence leaving more than 100 citizens injured [2], ranging from direct injuries due to tear gas canisters to injuries related to the lead pellets fired from a shotgun [3].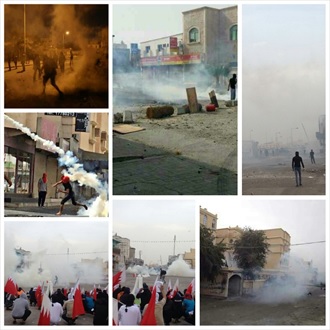 Excessive repression, especially in residential neighberhoods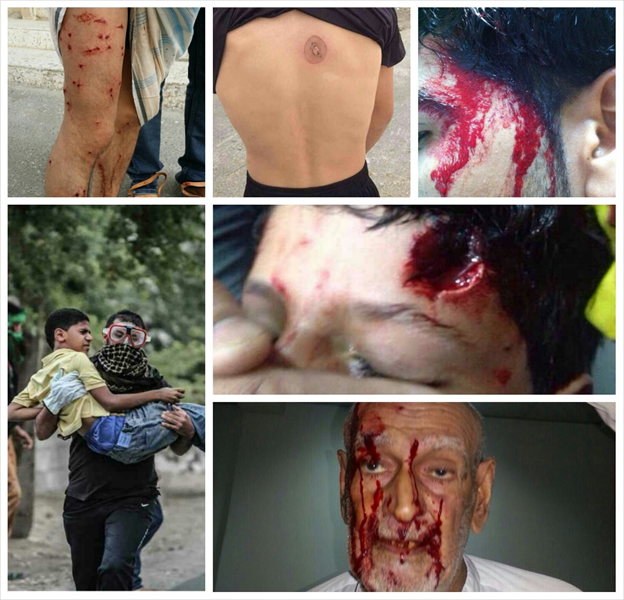 Injuries caused by excessive use of force and the repression of peaceful demonstrations

Excessive use of tear gas canisters
Nabeel Rajab, president of the Bahrain Center for Human Rights (BCHR), commented on the size of the number of participants in the marches and protests demanding basic human rights and democracy: "The size of the popular demonstration on February 14 stroke me in that it was bigger, more widespread and accepted among the people, even more than it was before I was imprisoned in 2012."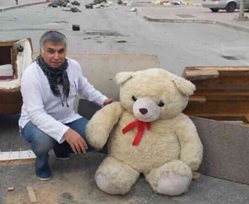 Nabeel Rajab with a teddy bear which was placed in the street by protestors to prevent the police from entering
As documented above, the Bahraini regime is in clear violation of fundamental human rights, especially the right to freedom of expression defended in international conventions and more specifically stated in Article 19 of the Universal Declaration of Human Rights which states that "everyone has the right to freedom of opinion and expression which includes freedom to hold opinions without interference and to seek, receive and impart information and ideas through any media, regardless of frontiers."
Based on the above, the Bahrain Center for Human Rights (BCHR) calls on the United States, the United Kingdom, the United Nations and all other relevant international institutions and human rights organizations to put pressure on the government of Bahrain to:
- Put an immediate end to human rights violations, particularly the right to freedom of expression and freedom of peaceful assembly
- Hold accountable all those responsible for human rights violations, especially those who hold high positions in government
- Fairly compensate the victims according to the size of their injuries
13 Feb, 2015
NGOs Commemorate the Four Year Anniversary of Bahrain's Peaceful Uprising
On 14 February 2011, more than 200,000 people from all walks of life flooded the streets of Bahrain to protest state corruption, government oppression, sectarian discrimination and a lack of self-representation and equality in law. On the fourth anniversary of the uprising in Bahrain, Americans for Democracy and Human Rights in Bahrain (ADHRB), the Bahrain Center for Human Rights (BCHR) and the Bahrain Institute for Rights and Democracy (BIRD) call on the Government of Bahrain to uphold the rights to freedom of expression and assembly ahead of the fourth anniversary, which is likely to see large scale demonstrations and rallies. The organisations also call on the Bahraini government to immediately release all arbitrarily detained political prisoners and human rights defenders and for all in Bahrain to unequivocally reject violence.
Please click here for a PDF of this statement.
Since February 2011, the Government of Bahrain has responded to protests for rights and democracy with excessive. Four years later, more than 3,000 prisonersare in jail, an estimated 5 Bahrainis per day are subjected to enforced disappearance, and dozens have been killed at the hands of their government, which has committed these violations with impunity. Just as protests have not stopped, the excessive use of tear gas and birdshot pellets continue to cause serious injuries to individuals, including children. Additionally, the government continues to employ policies that fuel sectarian divisions and marginalize peaceful opposition.
Bahrain has also issued legislation that allows for harsher penalties to be used to silence dissent. Misuse of anti-terrorism legislation has led to the revocation of citizenship of at least 115 individuals without due process, as well as the arrest of prominent opposition leaders like Sheikh Ali Salman. Human rights defenders and activists also face ongoing judicial harassment, with the majority of them currently imprisoned or awaiting trial, including BCHR President Nabeel Rajab who is currently appealing a 6-month prison sentence for a tweet.
"The Government of Bahrain must immediately stop employing violence and oppression in response to the legitimate demands of the Bahraini people for rights and democracy," said BCHR President Nabeel Rajab. "Instead, the international community must ensure that Bahrain adopts a political solution that address these demands and meet its obligations to international human rights treaties."
The aforementioned organizations call on the United Kingdom, the European Union, the United States and other national and international bodies to:
Apply pressure on the Government of Bahrain to release all human rights defenders and political activists imprisoned for exercising their basic rights;
Apply pressure on the Government of Bahrain to halt all judicial harassment of human rights defenders and political opposition members;
Apply pressure on the Government of Bahrain to drop all charges against those sentenced for exercising their internationally protected right to freedom of expression
Urge the Bahraini government to repeal laws that infringe upon internationally protect rights;
Urge the Bahraini government to start an inclusive political dialogue that leads to a comprehensive solution to the political crisis; and
Urge the Government of Bahrain to ensure that civil society organizations and human rights defenders in Bahrain may conduct their work without fear of retaliation or reprisal.
9 Feb, 2015
Champions for Justice: Bahrain's Prisoners of Conscience
More than four years since the Bahrain government's brutal crackdown on pro-democracy protestors, arbitrary arrests, injuries to protestors and politically motivated prison sentences continue. Numerous Bahrainis remain behind bars today, including hundreds of prisoners of conscience.
Every month, ADHRB, BIRD and BCHR ask all defenders of human rights to take part in highlighting each of these prisoners as a Champion for Justice by tweeting about them under the hashtag #BahrainPrisoner and changing their Facebook profile picture to a picture of the featured person. We also ask that you write to your Member of Congress about these prisoners.
Below is a summary and update on all of the Bahraini prisoners we have featured in the Champions for Justice campaign over the past year.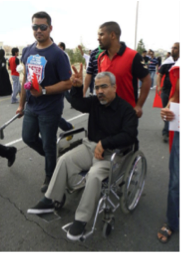 Dr. Abduljalil al-Singace is a mechanical engineer, prominent blogger, and human rights activist who has promoted human rights as a member and leader of multiple political societies. Dr. Singace was arrested in 2011 for his participation in the peaceful protest movement. During his initial detention, Dr. Singace was subjected to torture and ill-treatment, including forced standing, verbal and sexual assault, beatings, and prolonged solitary confinement. He was tried in the National Safety Court in June 2011 and sentenced to life in prison for allegedly plotting to topple the government. Dr. Singace continues to face deteriorating health conditions as a result of torture in addition to his previous medical aliments that have only worsened under the minimal care provided whilst he remains in prison.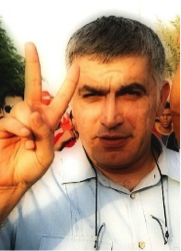 Nabeel Rajab has been the subject of persecution by Bahraini security forces for his activism for years prior to the breakout of major protests in the country in 2011. Since that time, Mr. Rajab has been targeted by government smear campaigns, subjected to tear gas attacks at his residence, and arbitrarily arrested. Like many Bahraini detainees, Nabeel has been subjected to torture and other cruel treatment throughout his time in jail. Seven months after completing a two-year prison sentence, Mr. Rajab was arrested again because of a Tweet deemed "insulting" to the Ministry of Interior and Bahrain's security forces. Several organizations and members of the European Parliament have urged the Bahraini government to drop the charges and release Mr. Rajab unconditionally. Nabeel Rajab is currently out on bail, awaiting his appeal on February 11th, 2015.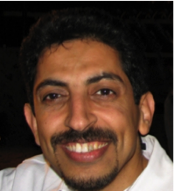 Abdulhadi al-Khawaja played a prominent role in the most recent peaceful protests in 2011, leading demonstrators in their opposition to government repression. In April 2011, government forces stormed his daughter's apartment, severely beat him and arrested him. Al-Khawaja was sentenced by a military court to life in prison based on confessions obtained under torture. Since his arrest, Al-Khawaja has been subject to many instances of abuse from his captors. The Government of Bahrain has refused to investigate these allegations and al-Khawaja has been denied adequate medical care since his detention.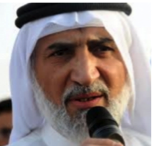 Abdulwahab Hussain joined many human rights defenders in organizing the 2011 protest movement against the Bahrain government and was subsequently arrested on March 17, 2011. He and his daughter were both beaten during the arrest and Hussain was subjected to torture and mistreatment during his incarceration. Hussain has been consistently denied access to medical care while in prison, despite his suffering from a chronic neurological disorder.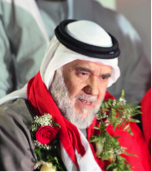 Hassan Mushaima is a Bahraini political activist, teacher and Secretary General of the al-Haq Movement. Mushaima has previously been targeted by the Bahraini government, and his most recent arrest and subsequent life sentence was for his involvement in the peaceful Bahrain protest movement in 2011. In 2010, Mushaima was diagnosed and treated for stage four follicular lymphoma in London and has since been on regular medication to prevent relapse of the disease. In April 2014, Mushaima's family announced that he was cancer-free, though he still continues to serve his life sentence in prison.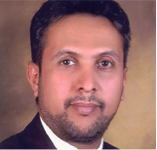 Mahdi Abu Deeb is the founder and president of the Bahraini Teachers' Association, and was arrested in 2011 for organizing peaceful protests. Despite demands for his release, from organizations such as al-Wefaq's Education Department, Mahdi Abu Deeb remains in prison serving a five year sentence. Mr. Abu Deeb has been subjected to torture, even after delivering a forced confession, causing considerable pain in his neck, lower back, and knees. Having been sentenced in 2011, Mr. Abu Deeb should be eligible for early release.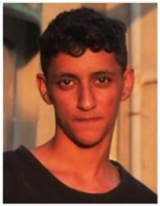 Teenager and American citizen Abdulla Jaffar was arrested in March 2014, and accused of attending an illegal protest. During the course of his arrest, he was assaulted by security officers and tortured into giving a false confession. He was released on bail in June 2014 after he was no longer able to take his final exams and subsequently missed a year of schooling. His trial was postponed multiple times because the alleged eyewitness was not present in the court. Finally in January 2015, the judge rescheduled the trial for February 17th, 2015, declaring that he will deliver the verdict without hearing the witness' testimony.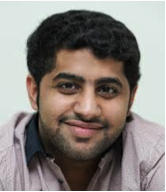 Award winning photographer Hussain Hubail was arrested in July 2013, and forced to confess to multiple crimes he did not commit. Before Mr. Hubail's appeals trial, his lawyer tried to arrange bail on the basis of worsening health conditions caused by the lack of proper health care within the prison. However, these requests were consistently denied. His family has attempted to garner support from the media when dealing directly with Bahraini authorities proved ineffective. Mr. Hubail suffers from a heart condition and requires a routine supply of medicine, but it is uncertain whether the prison is regularly distributing Mr. Hubail's much needed medication. On September 21 2014, the High Court of Appeals upheld Hussain Hubail's five year prison sentence on charges including "using social media networks to incite hatred of the regime", "calling on people to ignore the law", and "calling for illegal demonstrations."
Dr. Saeed al-Samahiji is an ophthalmologist and human rights activist who extended his medical expertise to help injured pro-democracy protesters in 2011. Al-Samahiji was arrested for treating protesters along with dozens of other doctors and medical professionals, and served one year in prison. Within months of his release after serving his sentence, he was arrested in 2013 for insulting the King at the funeral of a slain protester and was sentenced to another year in prison. Despite calls for Dr. Saeed al-Samahiji's release, there have been no signs of change in his scheduled release date of July 2015.
Detailed profiles of each prisoner, template letters, and image files are available on our website: www.adhrb.org.
6 Feb, 2015
Bahrain: 14-years old Mohammed al-Sawad risks losing his eye after being targeted for peaceful protest
The Bahrain Center for Human Rights is gravely concerned about the Bahraini authorities' use of disproportionate force against peaceful protesters. Mohammed al-Sawad, a 14-year-old boy, was seriously injured after security forces fired shotgun pellets at him which caused severe injuries. There is fear that Mohammed might lose his eye sight.
On 30 January 2015 at 1 PM, Mohammed participated in a peaceful protest in Duraz after Friday prayers calling for the release of Shaikh Ali Salman, the General-Secretary of Al-Wefaq's Society, when security forces dispersed the protest using tear gas and shotgun pellets. Security forces fired shotgun pellets directly at Mohammed from an armored vehicle at a distance of approximately 3 meters. Mohammed tried to escape; however, he fell unconscious and was taken by some individuals at the scene to Bahrain International Hospital. The hospital refused to receive and treat him so he was transported by ambulance to Salmaniya hospital.
Mohammed was admitted to the ICU. He suffers from injuries in the face, mouth, head, chest, abdomen and lungs. His condition deteriorated, which worsened his internal bleeding in the lung. Currently, Mohammed's health is stabilized; however, fear remains that he might lose his eye sight if he did not receive adequate treatment.
Recently, many cases were documented of severe injuries caused by extensive use of disproportionate force by security forces in Bahrain, which has resulted in severe injuries. Security forces shot another 14-year-old boy, Mohammed al-Hawi. Al-Hawi was leaving his house, when security forces shot him with a tear gas canister at the head. As a result, al-Hawi suffered concussion and brain bleeding for which he is being treated.
The Bahraini authorities have been forcefully suppressing protests and freedom of assembly. The number of peaceful protests staged recently has considerably increased and the use of force by the authorities has escalated.
Based on the above, BCHR calls on the United States, the United Kingdom, the United Nations, all other close allies and concerned international institutions to exercise real pressure on the government of Bahrain to:
> Put an end to the systematic repression on peaceful protesters and respect their protected freedom of expression and assembly;
> To respect its international obligations for the safeguarding of all rights enshrined in the Universal Declaration of Human Rights and the subsequent UN Conventions.